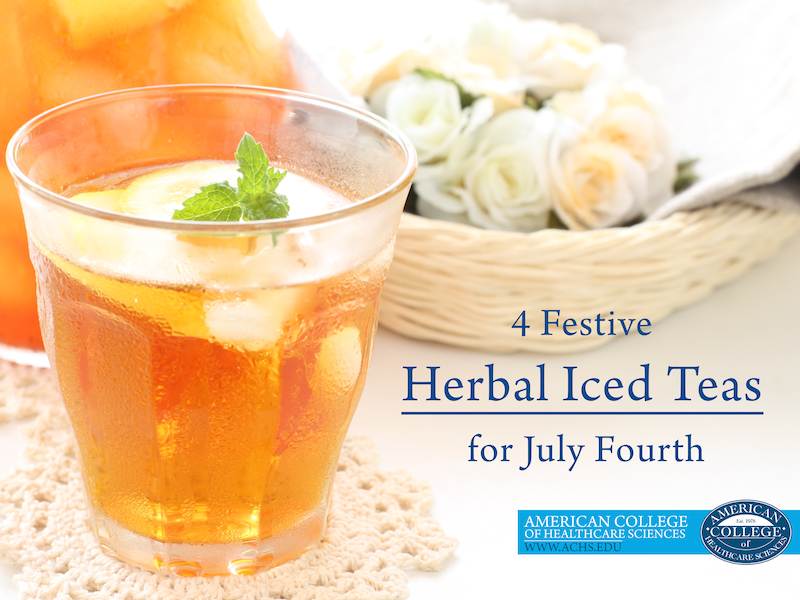 I was a tea fanatic long before I joined Team ACHS. But since I've been on staff here—where herbal experts, DIY whizzes, and botanical resources abound—I've been able to go a bit wild with my tea obsession.
I look for any opportunity to experiment with different herbal blends and flavors. And now that Independence Day weekend is upon us in the U.S., I'm ready to break out the spouted pitcher and ice to make fresh herbal iced tea for a festive Fourth!
Before we dive in, full disclosure: I'm not an herbal medicine expert. I'm an everyday herbal enthusiast and DIY-er who loves growing, blending, and learning about herbs. (Hey, we don't all have to be Master Herbalists to make a kick-butt cup of tea…but it doesn't hurt ;) ). So I worked with our team at the Apothecary Shoppe to bring you this list of four festive herbal iced teas you can brew this Fourth of July weekend.