How To Celebrate Your Virtual Graduation
Congratulations to everyone who graduated this year, whether it was from ACHS, another college, or even high school! Graduating is no small task, but it's even more impressive that you accomplished it in the midst of a global pandemic. Now that the hard work is over, it's time to take a pause and celebrate!
This year, most colleges have shifted to virtual-only ceremonies because of COVID-19 but just because it's virtual doesn't mean that you can't still have just as much fun.
As an adult student going back to school and earning your degree, there may have been a lot of people that have supported you along the way. So, celebrating your graduation is the perfect time to get your support team together and share a big "hats off" with the whole team. Check out these great ideas and then let us know how you're celebrating your graduation in the comments!
We came up with a few ideas on how to celebrate your graduation from an online college:
Together but apart
Invite family and friends to watch the virtual ceremony together. This could mean having everyone watch the video together from your separate homes in a socially distanced way. Wear your ACHS regalia, and get in the celebratory spirit!
Join ACHS for our virtual ceremony on June 19, 2020. You'll hear from our keynote speaker Dr. Koffi Dessou, Outstanding Graduate Stephanie Petersen, Famous Alumni Katja Evans, and Founder and President Dorene Petersen.
Share your knowledge
Host a themed activity based on the program you graduated from. Your friends and family have probably heard about your program, but have they seen your knowledge in action? Here's your opportunity to share your passion! You can host a socially distanced activity, or even host it online.
If you graduated from a nutrition program, you could host a cooking class incorporating superfoods such as acai or cacao.
If graduating from an aromatherapy program, create an essential oil blend to give as a gift to family and friends.
If you completed an herbal medicine program, show your guests how to make their own tea blend.

Take a rest
Treat yourself to some rest and relaxation after a job well done. Take a small "staycation" in the city you live in. Visit a botanical garden, have a picnic in the park, or choose another fun socially distanced activity. Taking yourself out of your comfort zone allows for new opportunities that wouldn't necessarily take place otherwise.
Connect with classmates
Before you "fly the nest" from ACHS, set up a regional group with graduates in your area in the ACHS Student Center. Gather contact information of other students and professors you'd like to stay in touch with. These folks have been through the trenches and the successes with you, so take advantage of that solidarity and nurture the connection! Visit the ACHS Student Center or the closed ACHS Coaching for Success Facebook group to connect easily with the ACHS student body.
Thank your loved ones
If you have special loved-ones that supported you while you earned your credential, a wonderful way to show your appreciation would be to write them a letter of gratitude. For many students, making the commitment to go back to school was an easy decision, so giving thanks to those who gave you alone time to study or helped finance your education is a commendable gesture. You can also take the time to send a thank-you note to the professors who made an impact on your education and personal growth.


So here's to you, graduate. Go on and share everything you've learned with the world.

From all of us here at ACHS, we respect and applaud you for your hard work and dedication to your education.
Want to share your achievement with us? Be sure to tag ACHS on social media with the hashtag: #ACHSgrad2020. And be sure to tell us how you're celebrating in the comments below!
This article is for informational purposes only. It is not intended to treat, diagnose, cure, or prevent disease. This article has not been reviewed by the FDA. Always consult with your primary care physician or naturopathic doctor before making any significant changes to your health and wellness routine.
Disclosure of Material Connection: This blog may contain affiliate links. I am disclosing this in accordance with the Federal Trade Commission's 16 CFR, Part 255: "Guides Concerning the Use of Endorsements and Testimonials in Advertising."
About American College of Healthcare Sciences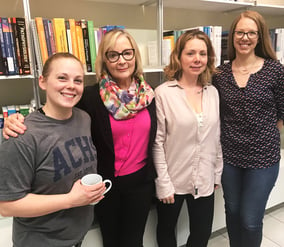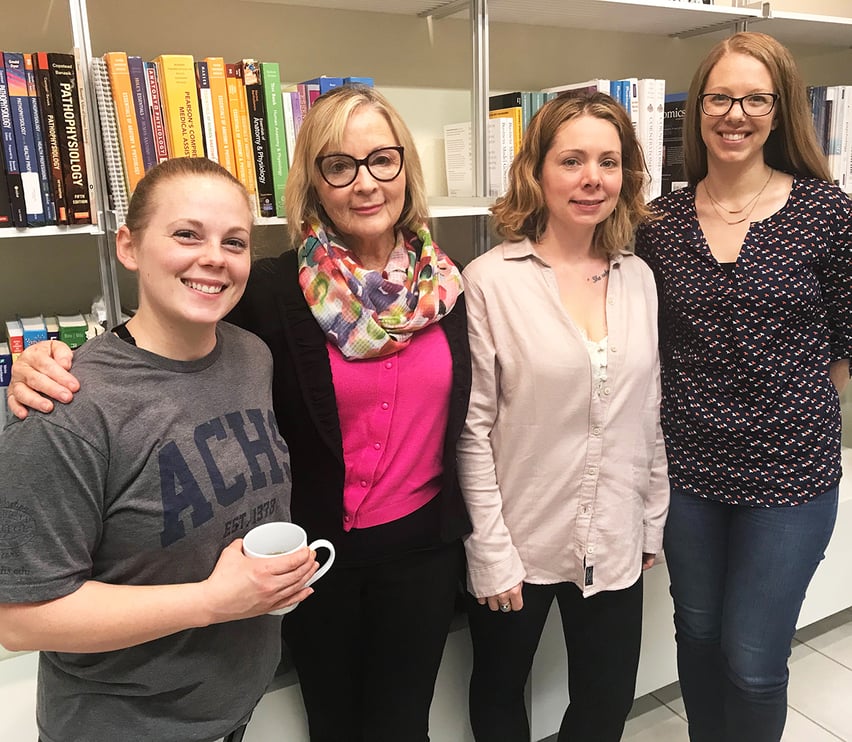 American College founded in 1978, is a fully online accredited institute of higher education specializing in holistic health. Based in Portland, OR; our goal is to make research-driven and science-based holistic health education taught by industry-leading experts accessible to anyone anywhere while still giving students a hands-on experiential learning experience like a traditional college and a strong sense of community, school pride and student bond.
This commitment to our students and graduates reflects in our current survey results that reflect 98% of our students would recommend ACHS to a friend or family member.
We believe education is the most powerful tool for changing an individual and the world around us.
When a person enrolls as ACHS, it is vitally important that they graduate with tools they need to forge their own holistic and sustainable missions, build up their communities confidently and changing the face of healthcare with knowledge.
For more information visit achs.edu