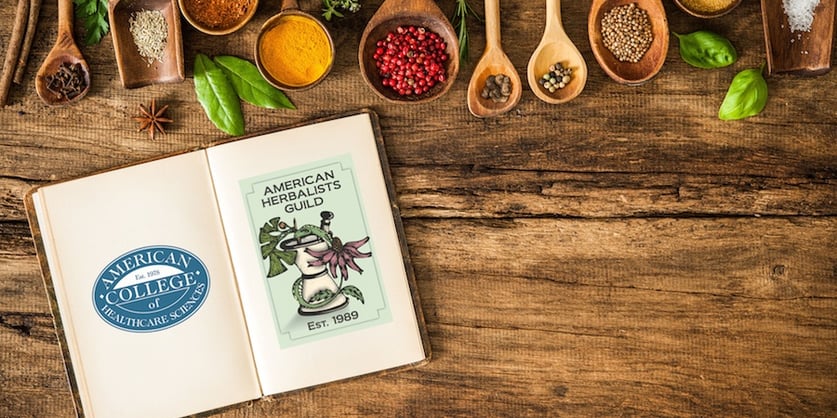 My first American Herbalists Guild Symposium (AHG) was in Calloway Gardens, Georgia. I figured since it was only a few hours away from my home, I would check it out and see if it was worth the time and money. I wanted to see what it was all about.
But, before I tell you all my insights and enlightening experiences, let me tell you my story.
I have been attending the American College of Healthcare Sciences (ACHS) since September 2012, working towards completing my Diploma in Herbal Studies – Master Herbalist. I take one class per semester and work it in with all my other busy life events.
I live in Georgia on a small farm (nine acres); I have horses, chickens, ducks, dogs, cats, and fish. I have a husband, three grown boys, and one granddaughter. Plus we have a large garden that I have been adding raised boxes to for a few years now, and I will be adding (hopefully this fall!) a greenhouse made out of old windows.
I was introduced to herbs back in the '70s by my boyfriend's mother. I remember her showing me the garden and I thought, No flowers? Then she leaned over and showed me the many fragrances of each plant, and I was hooked.
Since then, I've grown herbs and made wreaths, tussie-mussies (or nosegays), and I've even assisted a wedding for someone with mostly herbs in the bouquets. I did not venture into the medicinal benefits of herbs until my later years and I began experiencing health concerns. My boys encouraged me to go back to school and learn something rather than play "Farmville." I thought about it for a few years: What could I go to school for that I could actually do something with when I'm old? I know! I can be the little old herb lady at the beach! So I searched the Web and found ACHS.
As I neared the end of my classes, I started wondering what to do with this education? I'd learned a great deal but was not confident to just label myself a "Master Herbalist" and be on my way. I didn't fully realize the diverse professional options available until I attended my first American Herbalists Guild (AHG) Symposium.
Attending the AHG Symposium opened my eyes to the many ways I could use my education. The classes available at the Symposium gave me the opportunity to listen to instructors and fellow students, and to integrate their ideas with what I learned at ACHS. (Conferences help me to regain learned information and apply it to real situations.) The classes at the AHG Symposium have a large variety of foundation basics as well as tried and true wisdom shared by the main speakers.
(Pictured: ACHS students and staff at the 2014 AHG Symposium expo in Callaway Gardens, GA. I am the second person from the right.)
Waking through the vendor area is a fun time and another enlightening experience; it's great for networking and learning about the many products available. It's a great time to socialize with other herbalists, shop, browse for samples, and to try and learn even more about the great products out there.
The intensive classes are just that. Intense. But they've given me a bit of confidence as it really brings out the education that I have been working on for years and helps apply that education to real world situations.
Even dining between the Symposium classes is a wonderful, relaxed social time with herbalists from all over the world. I met a very interesting lady from Africa while attending the AHG Symposium in Granby, Colorado in 2015 as well as many other herbalists all over the country.
I'm very happy that ACHS has given me the opportunity to broaden my knowledge and try to put in all together to come up with a plan to build a foundation on my herbal education. Thank you again for making the AHG Symposium possible for me this year!
Note: ACHS is a Silver Leaf sponsor of the 2016 AHG symposium, and gifted five Symposium registration scholarships to promising holistic health students and graduates, including blog post author Mary Gleason. You can learn more about ACHS's sponsorship and the AHG Symposium here.
This article is for informational purposes only. It is not intended to treat, diagnose, cure, or prevent disease. This article has not been reviewed by the FDA. Always consult with your primary care physician or naturopathic doctor before making any significant changes to your health and wellness routine.
Disclosure of Material Connection: I am a student of American College of Healthcare Sciences, the Institution that publishes this blog. However, all opinions are my own. This blog may contain affiliate links. I am disclosing this in accordance with the Federal Trade Commission's 16 CFR, Part 255: "Guides Concerning the Use of Endorsements and Testimonials in Advertising."