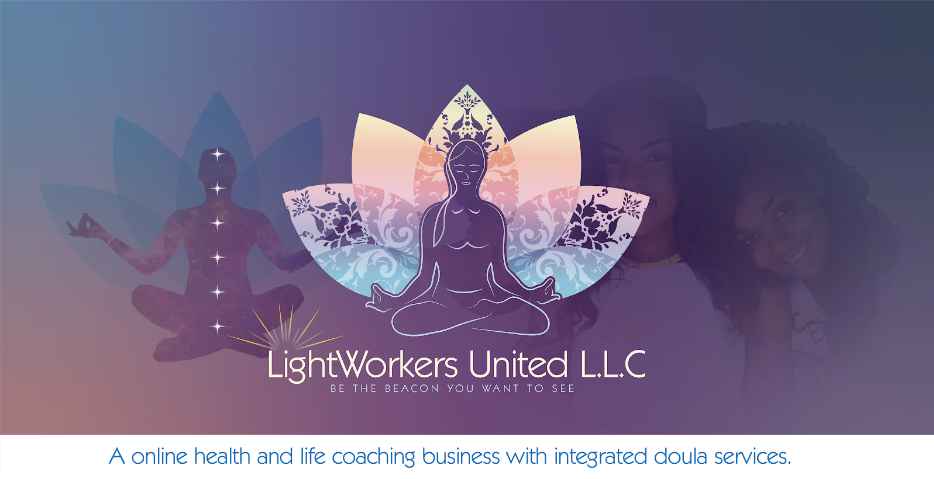 Image copyright: LightWorkers United LLC, a business owned by ACHS student Kendra Burrell
Introduction
How can expecting mothers advocate for themselves during a global pandemic and avoid the natural stressors that come with being a full-time mom, student, and holistic health care professional?
Life consists of many intricate phases of development that interrelate to all aspects of a mother's health in every stage of her childbearing years. Family wellness, which naturally co-exists with a mother's ability to thrive, depends on the mother's ability to feel loved, cared for, and supported. Black maternal, infant, and child health are identified as a collective movement existing to eradicate the wellness gap and improve the wellness outcomes of African mothers, infants, and children worldwide. All areas of a mother's childbearing years are magically intertwined with the essence of life. Wellness, as it relates to maternal, infant, and child health, starts with an intimate understanding of how epigenetic control, inter-pregnancy care, and the postpartum period connects the mother and child to all things.
Epigenetic Control
As a black woman in America, I often wonder if I'll ever feel like I truly belong. Through epigenetics, I teach mothers walking the same path, how to change the inherent post-traumatic DNA outcomes that we inherited from our ancestral mothers during pregnancy. Callif (2019) states, "Epigenetics is a means by which the environment can change the genetic expression of an organism in a way that its offspring can inherit" [1]. During pregnancy, many mothers, like myself, can significantly benefit from the science of epigenetics.
nutritional modifications
physical activity
avoiding pollutants
avert psychological stress
With the heritable epigenetic modifications, a mother's displays during the critical period of fetal development affects the future offspring's DNA methylation [1]. Currently, many mothers, including myself, are profoundly affected by the various policy changes in place to combat the COVID-19 virus. As a woman of color, living in a state with the highest infant mortality rate than anywhere in the world can feel isolating and eerie. Unlocking the knowledge of epigenetics could potentially be about an active source of change in which I can use my environment to deactivate the mass state of fear, stress, and anxiety that is currently oozing into our collective consciousness.
Inter-pregnancy Care
As a student at The American College of Healthcare Sciences, I have access to a wealth of knowledge and resources that allow me to explore and implement life-changing inter-pregnancy health care practices for myself and my clients. Having a supportive community of holistic health and wellness professionals gives me access to up to date evidence-based information to apply to my lifestyle. Lu, Kotelchuck, Culhane, Hobel, Klerman, & Thorp, (2006) state, "Internatal care refers to a package of healthcare and ancillary services provided to a woman and her family from the birth of one child to the birth of her next child" [2]. Universal internatal care is a health crisis for many women and children of African ancestry on a multinational disaster level. Instituting global health care changes will take citizens and government officials of all economic and social standards to advocate for innovation.
On a personal level, as an expecting mother of three, interpregnancy care means seeking out midwifery care and doula support. As of now, my OBGYN and primary care providers have limited me to virtual prenatal care. My health and wellness in between pregnancy creates a narrative to my ability to achieve wellness preconception and during the postpartum period. It is necessary for me to add adequate amounts of exercise, rest, and relaxation for my self-care and vitality. Inter-pregnancy care includes nutritional and herbal support to help my body heal from or prepare for a healthy, viable pregnancy. Since enrolling in The American College of Healthcare Sciences, my understanding of holistic care practices has allowed me to flourish in my wellness endeavors.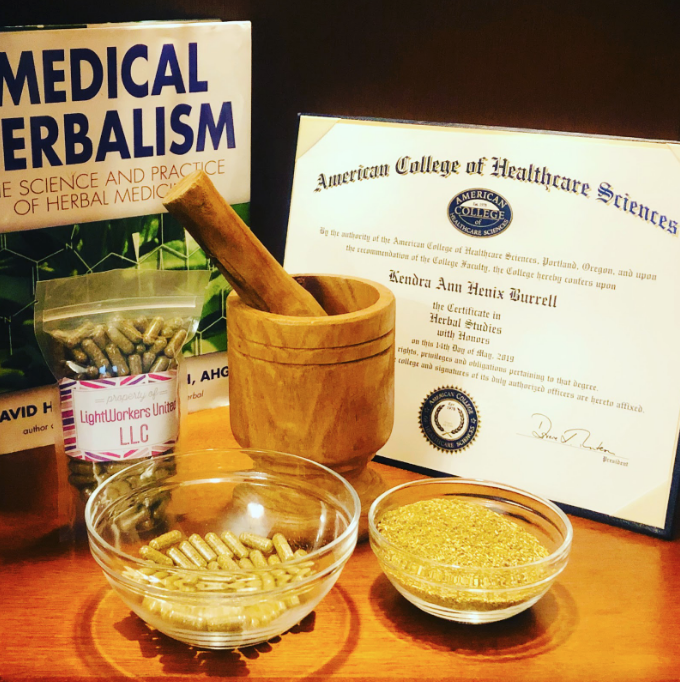 Photo courtesy of Kendra Burrell
Postpartum Care
The postpartum period is a crucial time for a brand-new mother and her young infant because this phase establishes the stage for long-term wellness. As COVID-19 progresses across the United States, black Americans appear to be affected at disproportionately higher rates. The World Health Organization (2010) states, "The postnatal period begins immediately after the birth of the baby and extends up to six weeks (42 days) after birth" [3]. The support that a mother receives during the postpartum period directly impacts her ability to care for herself and her newborn.
As an experienced birth professional and herbalist, I am able to create an effective postpartum strategy that allows my husband to help me heal and attain the proper rest needed during this critical time. In times as critical as these, having access to adequate postpartum is more crucial than ever before. The postpartum period is a precarious time for mother and child. Having access to holistic health protocols and aromatherapy guidelines will be vital for my recovery and my family's survival during this global pandemic. As an advocate for women's health, attending the American College of Healthcare Sciences has nourished my natural curiosity to heal myself and prompt wellness within the communities I serve.
Photo courtesy of Kendra Burrell
Conclusion
As a black Birth Doula in Birmingham, Alabama, I know that black women are five times more likely to die during childbirth in the state of Alabama than in other races. Wellness should narrate the maternal, infant, and child health settings with a collective purpose by instituting a global health care change for women of all economic and social standards. Health institutions should promote more in-depth studies about epigenetic control, global inter-pregnancy care, and better postpartum assistance for women.
With a mandated change for establishing global health care for women, infants, and children, the world and planet as a whole could potentially thrive for the prosperity of the human race. The care that mothers experience mirrors the efforts and quality of the human race. Now is the opportunity to act in creating a collective change for all, and I believe The American College of Healthcare Sciences is leading the push for change through their efforts to support and educate women who look like me.
References
[1] Callif, L. B. (2019). Organumics: An Epigenetic Re-Framing of Consciousness, Life, and Evolution. (1st ed.). Milwaukee, WI: S. Woodhouse Books.
[2] Lu, M. C.Kotelchuck, M.Culhane, F. J.Hobel, J. C.Klerman, V. L.Thorp Jr, M.J. (2006). Preconception Care Between Pregnancies: The Content of Internatal Care. Matern Child Health J (2006) 10:S107–S122, 1-16. doi: 10.1007/s10995-006-0118-7
[3] World Health Organization. (2010). WHO Technical Consultation on Postpartum and Postnatal Care. https://www.ncbi.nlm.nih.gov/books/NBK310595/
Disclosure of Material Connection: I am a student at the American College of Healthcare Sciences, the Institution that publishes this blog. However, all opinions are my own. This blog may contain affiliate links. I am disclosing this in accordance with the Federal Trade Commission's 16 CFR, Part 255: "Guides Concerning the Use of Endorsements and Testimonials in Advertising."
This article is for informational purposes only. It is not intended to treat, diagnose, cure, or prevent disease. This article has not been reviewed by the FDA. Always consult with your primary care physician or naturopathic doctor before making any significant changes to your health and wellness routine.
About American College of Healthcare Sciences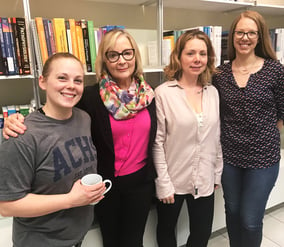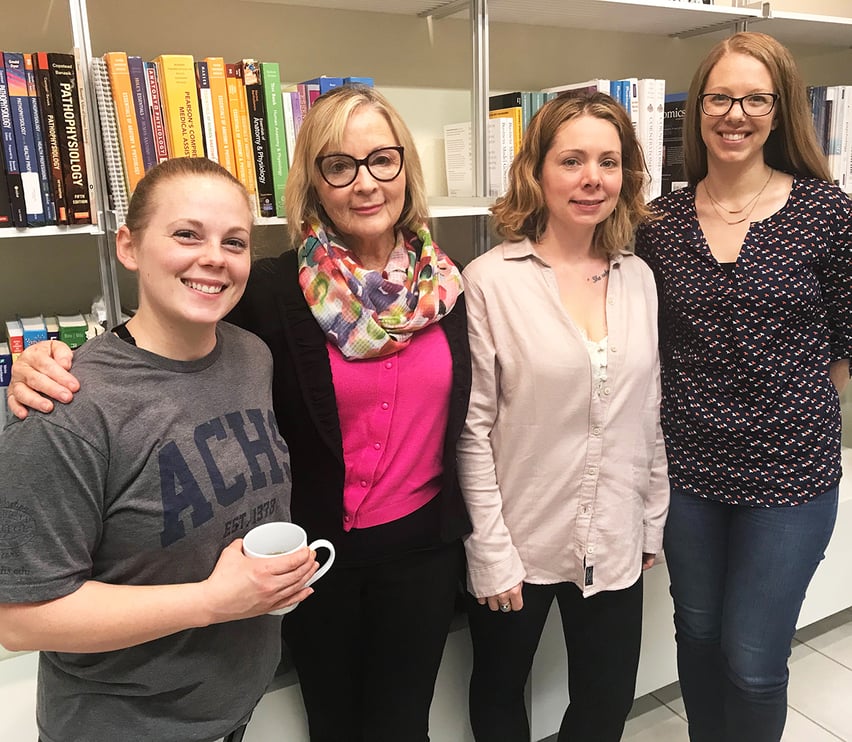 American College founded in 1978, is a fully online accredited institute of higher education specializing in holistic health. Based in Portland, OR; our goal is to make research-driven and science-based holistic health education taught by industry-leading experts accessible to anyone anywhere while still giving students a hands-on experiential learning experience like a traditional college and a strong sense of community, school pride and student bond.
This commitment to our students and graduates reflects in our current survey results that reflect 98% of our students would recommend ACHS to a friend or family member.
We believe education is the most powerful tool for changing an individual and the world around us.
When a person enrolls as ACHS, it is vitally important that they graduate with tools they need to forge their own holistic and sustainable missions, build up their communities confidently and changing the face of healthcare with knowledge.
For more information visit achs.edu.