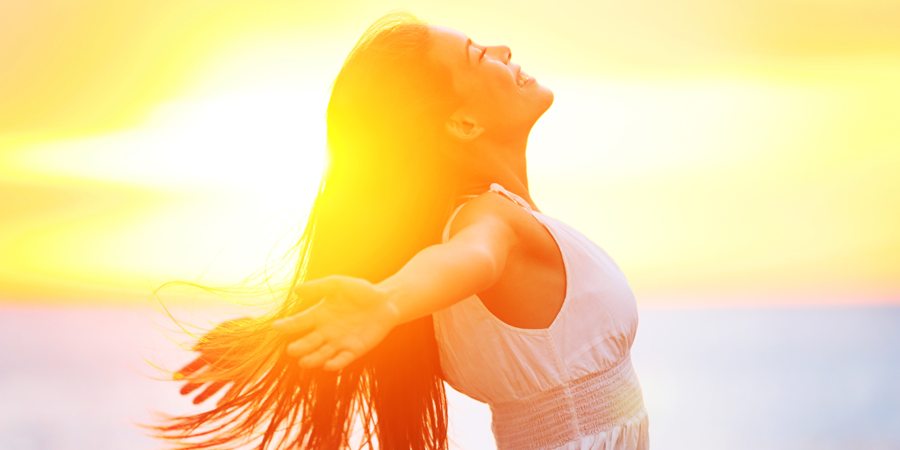 If you're vulnerable to the winter blues, now is a good time to think proactively about lifestyle hacks that can keep your mood and energy levels on the sunny side even when the skies are grey.
What is SAD?
Seasonal affective disorder (SAD) is a type of depression that's related to changes in seasons —SAD begins and ends at about the same times every year. To put it in layman's terms, sunlight triggers certain biological responses in your body such as the release of melatonin, which regulates circadian rhythms, and the endogenous production of Vitamin D. A depletion of these biochemicals can affect our body's stress and immune responses and cause fatigue, irritability, minor aches and pains, depression and more.
Recently I had a full blood panel drawn, which confirmed excellent health with the exception of a deficiency in Vitamin D. Living in the Pacific Northwest, it shouldn't be a big surprise, but I still was caught slightly off-guard, since it is indeed mid-August, the sunniest time of the year.
According to Webmd, symptoms of bone pain and muscle weakness can mean you have a vitamin D deficiency. Research suggests that vitamin D could play a role in the prevention and treatment of many different conditions, including type1 and type 2 diabetes, hypertension, glucose intolerance, and multiple sclerosis.
If you follow a strict vegan diet, you may be susceptible to Vitamin D insufficiency, since most Vitamin D sources hail from animal origin. If you are homebound, live in northern latitudes, or cover your body for the most part with robes or religious apparel, you might want to consider having your blood serum levels tested. Now is the time to get ahead of the curve, so that by the time the sunshine recedes, your blood levels of this vital nutrient will be steady and constant.
Which Vitamin D source is best?
The recommended form of vitamin D best for bioavailability is vitamin D3 or cholecalciferol. This is the natural form of vitamin D that your body makes from sunlight. Supplements are made from the fat of lambs' wool. If you are strictly vegan, look for Vitamin D specially sourced from lichen. An example is Garden of Life's Vitashine, the only vitamin D3 registered with the Vegan Society.
How do I choose a good supplement?
I have a close family member who is also a graduate of the Master's program in Contemporary Alternative Medicine at ACHS. Knowing that she extensively researched nutrition and the bioavailability of nutrients while pursuing her course, I asked her this very question. She suggested Consumerlab as a resource for finding supplements tested for purity and consistency. The most detailed data is only available with a subscription, but the site still offers lots of valuable information for free.
What are some Vitamin D rich foods?
Foods that provide vitamin D include:
Fatty fish, like tuna, mackerel, and salmon
Foods fortified with vitamin D, like some dairy products, orange juice, soy milk, and cereals
Beef liver
Cheese
Egg yolks
Cod liver oil is an excellent source of Vitamin D, but research your supplement provider for sustainability and purity if you choose fish oil as your supplementation source.
Want to know more about optimizing your vitamin D levels? We've done a bit of the legwork for you below:
How to Boost Vitamin D with Mighty Mushrooms
5 Dangerous Ingredients in Your Vitamins and Dietary Supplements
This article is for informational purposes only. It is not intended to treat, diagnose, cure, or prevent disease. This article has not been reviewed by the FDA. Always consult with your primary care physician or naturopathic doctor before making any significant changes to your health and wellness routine.
Disclosure of Material Connection: I am the Art Director of the American College of Healthcare Sciences, the Institution that publishes this blog. However, all opinions are my own. This blog may contain affiliate links. I am disclosing this in accordance with the Federal Trade Commission's 16 CFR, Part 255: "Guides Concerning the Use of Endorsements and Testimonials in Advertising."
About American College of Healthcare Sciences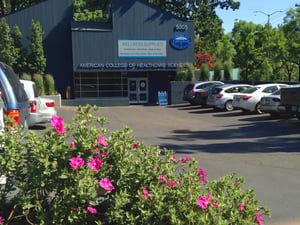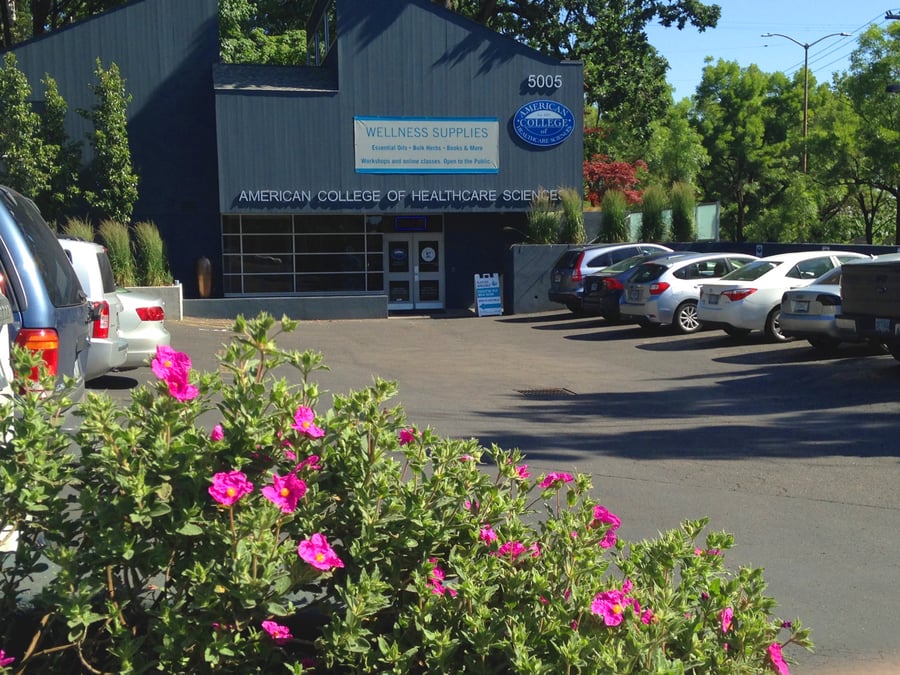 Founded in 1978, ACHS.edu is a Portland, Ore.-based, accredited college offering online, on-campus, and study abroad integrative health education. With undergraduate and graduate degrees, diplomas, certificates, and continuing education units in integrative health, ACHS makes holistic health and wellness education accessible to a diverse community, including healthcare professionals, military students, stay-at-home parents, and lifelong learners. Specializations include aromatherapy, herbal medicine, holistic nutrition, and integrative health. ACHS is a Certified B Corporation® and was named two of 100 Best Green Workplaces in Oregon 2017 by Oregon Business magazine. ACHS is also accredited by the Distance Education Accrediting Commission (DEAC), which is recognized by the U.S. Department of Education and by the Council for Higher Education Accreditation (CHEA). In response to our commitment to service members, veterans and military spouses, ACHS has been designated as one of the top 16% of military-friendly institutions in the U.S. for nine years in a row. For more information visit achs.edu.