Images copyright: pexels.com
With so many of us at home and cleansing products in high demand, we've enjoyed and explored numerous DIY recipes for creating natural cleansing formulations using everyday household items, essential oils, and herbs. Here at ACHS, we've also explored our own favorite formulas for hand and home cleansers - check out our recent blog and webinar series.
But, sometimes, we just need a product that is safe, ready to use and matches our holistic lifestyle and values. Here are highlights of some of our favorite on-the-go options:
Individually Wrapped Towelettes
Herban Essentials Essential Oil Towelettes are a great example! These individually wrapped towelettes are perfect for on-the-go hand or small surface cleansing (i.e., the grocery cart handle and other high-touch surfaces). These towelettes are infused with your choice of four essential oils: lavender, sweet orange, eucalyptus, or lemon and the cleansing action of rubbing alcohol and water.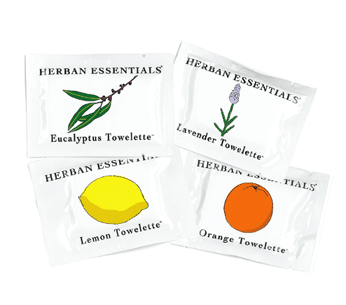 Wellness Support On-the-Go
If you're an essential oil or herbal enthusiast, you've probably explored at least one DIY preparation to support symptoms of some of our most common complaints like stress, sleeplessness, and everyday aches and pains. If you want to see some of our favorite aromatherapy and herbal pain relief formulas, these blogs are full of ideas:
While we love DIY wellness, what if you don't have time to prepare a formula before your next Zoom meeting, while you're wrangling kids at home, walking the dog, and navigating a pandemic? One of our favorite, ready-to-use products for support when we're not feeling our best are Natural Patches from Natural Patches of Vermont. These essential oil patches come in several different formulas such as the Soothing Aches and Pains patch infused with Olive Oil, Arnica (herb), Cayenne (herb), Rosemary, Lemongrass, and Ginger essential oils. Just open the patch and apply it over the desired area to support.
Try these other Natural Patches for wellness support:
Lavender Patch for Restful Sleep
Lavender has long been known for its soothing qualities. ACHS President and Founder Dorene Petersen shares that lavender essential oil is the perfect addition to your evening blend or for simply winding down after an exhausting day. Whether you use lavender essential oil in a diffuser or the handy Lavender Natural Patch, the aroma of lavender will transport you to the rolling lavender fields of Provence, France…the wind kicking up, your nose catches the sweet scent of lavender with a floral-herbaceous and refreshing aroma with a pleasant, balsamic-woody undertone.
The Lavender Patch encourages relaxation and restful sleep with olive oil and Lavender, Chamomile, and Jasmine essential oils - a fantastic patch to use before bed.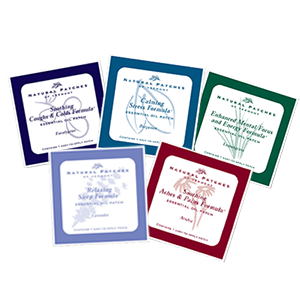 Lemongrass to Support Mental Focus
Interested in a more stimulating combination to use during the day? Try the Lemongrass Patch to promote mental focus and support the effects of mental fatigue (contains olive oil, Lemongrass, Peppermint, and Ylang Ylang essential oils).
Lemongrass Cymbopogan citratus has been revered by many historical figures as a "cure-all" herb and is also used in aromatherapy, perfumery, cosmetics, detergents, and pharmaceuticals, among other uses.[1]
Portable Stress Support
Looking for aromatherapy on-the-go to support stress relief? The Bergamot Patch is great for supporting the body's healthy physical and emotional shield against stress. It's perfect to keep in on-hand for support when you have back-to-back meetings, before heading to the grocery store in the time of COVID-19, when you face a difficult conversation, or to provide support when navigating day-to-day stress. This patch contains olive Oil, Bergamot, Ginger, Rosemary, and Lavender essential oils.
Eucalyptus for Opening the Breath
Our breath is a key part of life rhythm and supporting the breath is a fantastic holistic health strategy for mind, body, and spirit. The Eucalyptus Patch is formulated to support opening the breath and contains olive oil, Eucalyptus citriodora, camphor, peppermint, and lemongrass essential oils.
Try this patch with a daily practice of controlled breathing. Controlled breathing is a technique that is used to target an increased breathing rate as shared by psychologist Tegan Bradilovic in her blog for ACHS, A Psyschologist's 3-Step Guide to Managing Stress.
We hope you have the opportunity to try all of them and share with us which one is your favorite!
References
[1] Boukhatem, M. N., Ferhat, M. A., Kameli, A., Saidi, F., & Kebir, H. T. (2014). Lemon grass (Cymbopogon citratus) essential oil as a potent anti-inflammatory and antifungal drugs. The Libyan Journal of Medicine, 9, 25431. https://doi.org/10.3402/ljm.v9.25431
This article is for informational purposes only. It is not intended to treat, diagnose, cure, or prevent disease. This article has not been reviewed by the FDA. Always consult with your primary care physician or naturopathic doctor before making any significant changes to your health and wellness routine.
Disclosure of Material Connection: I am the Aromatherapy Program Chair for the American College of Healthcare Sciences, the Institution that publishes this blog. However, all opinions are my own. This blog may contain affiliate links. I am disclosing this in accordance with the Federal Trade Commission's 16 CFR, Part 255: "Guides Concerning the Use of Endorsements and Testimonials in Advertising."
About American College of Healthcare Sciences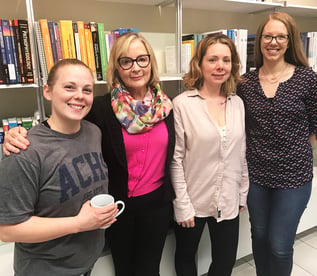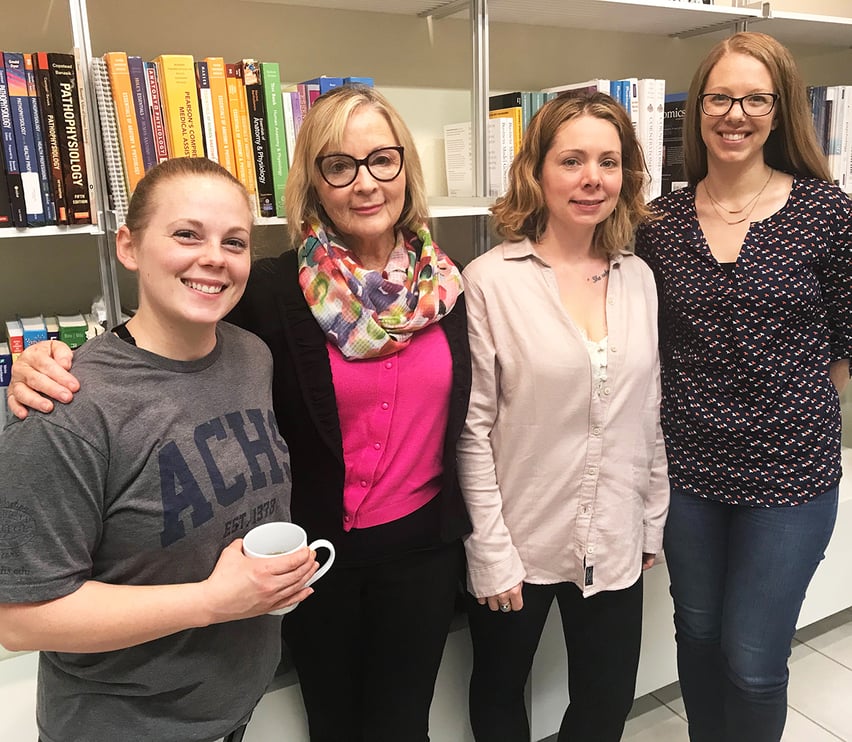 American College founded in 1978, is a fully online accredited institute of higher education specializing in holistic health. Based in Portland, OR, our goal is to make research-driven and science-based holistic health education taught by industry-leading experts accessible to anyone anywhere while still giving students a hands-on experiential learning experience like a traditional college and a strong sense of community, school pride and student bond.
This commitment to our students and graduates reflects in our current survey results that reflect 98% of our students would recommend ACHS to a friend or family member.
We believe education is the most powerful tool for changing an individual and the world around us.
When a person enrolls as ACHS, it is vitally important that they graduate with tools they need to forge their own holistic and sustainable missions, build up their communities confidently and changing the face of healthcare with knowledge.
For more information visit achs.edu.