How to Start Your First Wellness Blog in 30 Days or Less
Image Copyright: Michael Simons / 123RF Stock Photo
Interest in health and wellness continues to grow among Americans contributing to a flourishing multibillion-dollar industry. Holistic health and wellness professionals and students alike may wonder how they can stand out in this community and contribute to the discussion. Whether you are looking to develop rapport as a thought leader, build a client base, or promote professional engagement with others in the health and wellness industry, starting your own blog is a great way to connect, share information and build a brand identity.
Find your niche
Before beginning your blog, consider what niche you would like to write about. You may want to do some research into topics that are appealing and underrepresented in the holistic health and wellness blogosphere. Jon Morrow of SmartBlogger suggests reading the questions and comments on popular blogs to see what topics people are most interested in.
Where to start
Once you have decided on a niche, you need to select a platform to host your blog. Beginners with little technical skill have a number of choices from WordPress—the largest online blogging community—to Wix. When considering a hosting site, it is essential to find one that offers security, speed, and the features that are most important to you.
Technical guidelines
Here are 5 guidelines to follow after you have selected a hosting site and are ready to begin writing:
Search engine optimization. Google and other search engines rank sites based on criteria that is not fully known. However, it is a good idea to a) link to other trusted sources on the web that will lend credibility to your content and b) identify keywords to include in content, tags, and meta descriptions.

Google AdWords

and

SEMrush

can help you identify keywords for your posts.
Identify your audience. A rule of writing: if you write for everyone, you write for no one. Before you begin blogging, ask yourself this question: Who is my ideal reader? And be specific. This may require a bit of research (see trolling comments tip above!). Maybe your ideal client is a 25-year-old, female, college graduate who struggles with focus and has Hashimoto's disease. Be that specific. Don't worry about excluding people. Writing with a specific persona in mind makes your writing focused and authentic. Hint: it's okay if your ideal persona is you!
Begin by posting a short piece two to three times per week. Once you start posting, you'll get an idea of what works for you and your audience. You can then develop a consistent schedule to maintain.
Create content that is valuable and credible. Readers gravitate toward blogs with information that is thorough yet concise, and well-cited. ACHS offers

free eBooks, white papers, videos, and recipes

that are a great source for wellness bloggers.

Courses

are also available to expand your knowledge and introduce reliable resources.
Developing an email list is a good way to communicate with—and market to— visitors after they've visited your blog. Using your email list, you can push out email notifications when you upload new content. This will keep you top of mind with your audience and drive return traffic to your site. There are a number of tools designed to help you manage your email list. A quick Google search of "best email marketing tools" will give you a good run-down of options.
Finally, before you publish, make sure everything is thoroughly proofread. If you need some technical help with your writing,

Grammarly

is a tool that you can install that instantly identifies errors and suggests how to fix them. (BONUS: ACHS students get a subscription to Grammarly Premium!) Other tools, such as

Ginger

, offer a similar service where you copy your text onto their site for editing.
Have you started your own wellness blog? We'd love to check it out! Pop a link in the comments and tell us a little about what you write.
About American College of Healthcare Sciences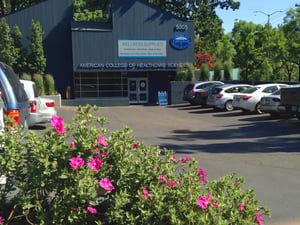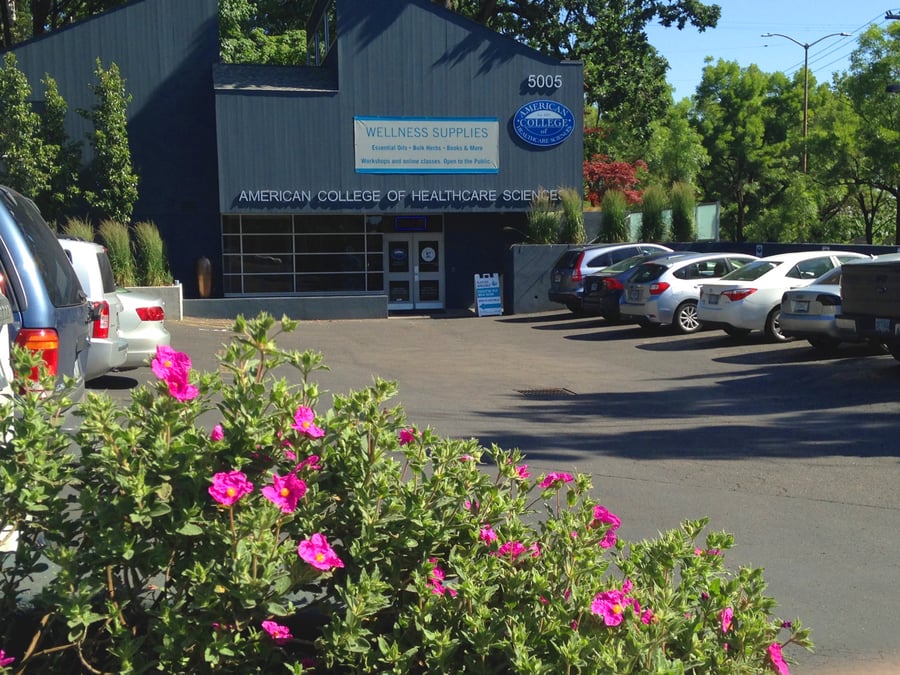 Founded in 1978, ACHS.edu is a Portland, Ore.-based, accredited college offering online, on-campus, and study abroad integrative health education. With undergraduate and graduate degrees, diplomas, certificates, and continuing education units in integrative health, ACHS makes holistic health and wellness education accessible to a diverse community, including healthcare professionals, military students, stay-at-home parents, and lifelong learners. Specializations include aromatherapy, herbal medicine, holistic nutrition, and integrative health. ACHS is a Certified B Corporation® and was named two of 100 Best Green Workplaces in Oregon 2017 by Oregon Business magazine. ACHS is also accredited by the Distance Education Accrediting Commission (DEAC), which is recognized by the U.S. Department of Education and by the Council for Higher Education Accreditation (CHEA). In response to our commitment to service members, veterans and military spouses, ACHS has been designated as one of the top 16% of military-friendly institutions in the U.S. for nine years in a row. For more information visit achs.edu.
Disclosure of Material Connection: This blog may contain affiliate links. I am disclosing this in accordance with the Federal Trade Commission's 16 CFR, Part 255: "Guides Concerning the Use of Endorsements and Testimonials in Advertising.
This article is for informational purposes only. It is not intended to treat, diagnose, cure, or prevent disease. This article has not been reviewed by the FDA. Always consult with your primary care physician or naturopathic doctor before making any significant changes to your health and wellness routine.