Image copyright: Pexels.com
Current students. What goes through your mind when you encounter a research assignment or paper in a course? Stress? Excitement? As a former student myself, I specifically remember research assignments/papers begin an overwhelming experience, filled with mixed thoughts and an abundance of confusion. I was unsure of where to start and who to ask for help. Now, ironically, as a librarian, students come to me for guidance.
Where to Start?
First, ask a librarian or your instructor! Whether that be your college librarian, local public librarian, or the instructor for your class, all of these individuals are essential first points of contact. Your local public library or college library will most likely have a chat feature, email, or phone number for a reference desk where this initial contact can begin. At the American College of Healthcare Sciences (ACHS), the library has the Ask the Librarian Feedback Widget, Ask the Librarian Discussion Board, and a librarian email. All who are answered by a librarian on staff. Additionally, our students can communicate with their instructors via Canvas.
Research Support Tools
Most likely, if you ask a librarian or instructor for help, they will direct you to resources such as templates, visual tools, or articles for support. Some of the more common resources may include library resource guides (sometimes referred to as LibGuides) such as the following example from UC Santa Cruz University Library, video tutorials, and worksheets.[1] At ACHS, we have library resource guides on search strategies and library limiters, evaluating resources, and searching specific library databases. We also have video tutorials and worksheets.
Writing Center
Writing centers are an essential part of a college community. They are great tools for research and writing support. Some of the more common support tools included in a writing center are APA, citation, and bibliographic assistance, help with mechanics and grammar, and information on how to avoid plagiarism. However, not all writing centers are created equal. Traditional brick and mortar colleges tend to have a writing center on campus for their students, take the University of Portland Writing Center as an example.[2] Other colleges, such as ACHS, have an online writing center embedded within Canvas. Either way, both are active support centers. If you are unsure where your college's writing center is, ask!
Conclusion
With all this said, it is essential to remember that you are not alone when writing a research assignment/paper. There are people out there who are happy to help you perfect the research and writing process. Now, go out there and conquer that research assignment/paper.
References
[1] UC Santa Cruz. (n.d.). Start your research. Retrieved from https://guides.library.ucsc.edu/writing
[2] University of Portland. (n.d.). The UP writing center. Retrieved from https://www.up.edu/learningcommons/writing-center/index.html
About American College of Healthcare Sciences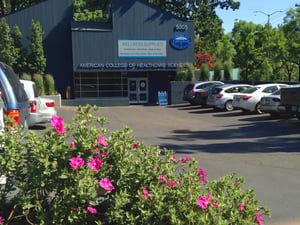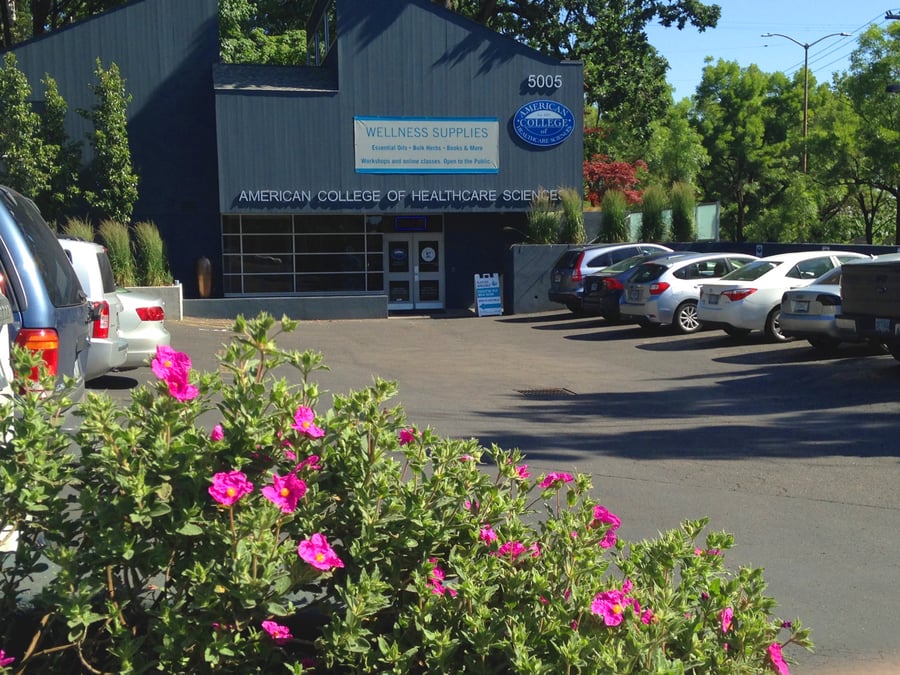 Founded in 1978, ACHS.edu is a Portland, Ore.-based, accredited college offering online, on-campus, and study abroad integrative health education. With undergraduate and graduate degrees, diplomas, certificates, and continuing education units in integrative health, ACHS makes holistic health and wellness education accessible to a diverse community, including healthcare professionals, military students, stay-at-home parents, and lifelong learners. Specializations include aromatherapy, herbal medicine, holistic nutrition, and integrative health. ACHS is a Certified B Corporation® and was named two of 100 Best Green Workplaces in Oregon 2017 by Oregon Business magazine. ACHS is also accredited by the Distance Education Accrediting Commission (DEAC), which is recognized by the U.S. Department of Education and by the Council for Higher Education Accreditation (CHEA). In response to our commitment to service members, veterans and military spouses, ACHS has been designated as one of the top 16% of military-friendly institutions in the U.S. for nine years in a row. For more information visit achs.edu.