Copyright: Elena Schweitzer @123rf.com
Attending a week-long immersion class on a Caribbean Island was my first encounter with the live, raw, organic vegan food lifestyle. Each day started with an open-air yoga class by the sea followed by gathering live wheat grass, squeezing it into juice and meeting the rest of the group for a sun salute. The morning ceremony included drinking our juice and smearing some on our smiling, now, green faces, to further assimilate its nutritive value through our pores. This ritual substituted for a daily coffee shop stop on the way to work.
Raw and living foods support natural biological processes in the body that create life.
Most of our days were spent in classes learning the nutritional value of enzyme and nutritive rich raw food. We sprouted grains like lentils and quinoa and received soaking instructions for nuts and seeds. It was especially gratifying when our grains and seeds sprouted. Making hummus out of our raw sprouted garbanzo beans was an adventure all its own. If you are interested in trying your hand at sprouting at home, you can purchase your equipment and seeds at our Apothecary Shoppe.

Copyright: Alena Haurylik @ 123rf.com
Delicious delicacies can be harvested straight from the earth.
Staff gardeners obligingly retrieved ripe coconuts from the trees, chopped the top off with a machete, and inserted a straw for a quick afternoon pick-me-up beverage. I don't know how it could get much more alive and rawer than that. Things grow fast on a tropical island so the sprouted seeds we planted soon became a green crop that could be picked and added to our salads.

Copyright: Toni Cuenca @ Pexels.com

Detoxing with raw foods supports health.
The biggest treat of the week was learning to make a raw apple pie. It was super delicious. Interestingly, we were never hungry because we ate a lot the entire week and I still lost 3 pounds.
For total transparency, it is important to mention that enemas and/or colonics were part of the daily practice to ensure a complete healthy detox. Eating more live food helps the metabolism work at peak efficiency while saving the digestive system from bogging down in toxic waste.
The proof is in the pudding.
The day after I returned from my live food adventure and met my daughter for a walk on the beach, she looked at me and exclaimed, "Mom you are glowing even your hair is glowing." Since them I try to incorporate raw food in at least half of my diet.
A new way to consider a balanced diet.
For me, this is now a different way of thinking about what I eat other than the USDA food pyramid. I now think of food as to whether it is raw and live and try to incorporate raw food into at least half of my daily meal planning. It is the difference between consuming a crisp raw apple rather than sweetened applesauce or eating an avocado instead of guacamole.
Strict raw foodists may only eat raw fruit and vegetables and sprouted nuts and grains. The basic idea behind all live foods is retaining the very best nutritional value including live enzymes and antioxidants. The health and beauty benefits include higher levels of energy, increased mental alertness, brighter more radiant glowing skin.
How to incorporate more living foods into your routine.
Tips for success in incorporating more raw food into your diet include keeping a bowl of fresh fruit on the table, eating lots of leafy green salads and ensuring that your refrigerator it is full of fresh, colorful produce. A common-sense approach is to gradually incorporating live food into our diet to avoid an unhealthy junk-food binge. Fad diets and wonder supplements aside, eating plenty of fresh, live foods is the most reliable way to permanently reduce fat while achieving robust health.
The American College of Healthcare Sciences' accredited online certificate and degree programs are a unique resource for those wishing to increase their personal health, wellness and nutrition knowledge or a career path aligned with your passion for wellness.
Do you want to join the global holistic health initiative and connect with holistic heroes worldwide?
About American College of Healthcare Sciences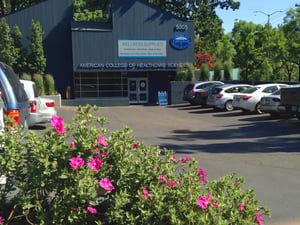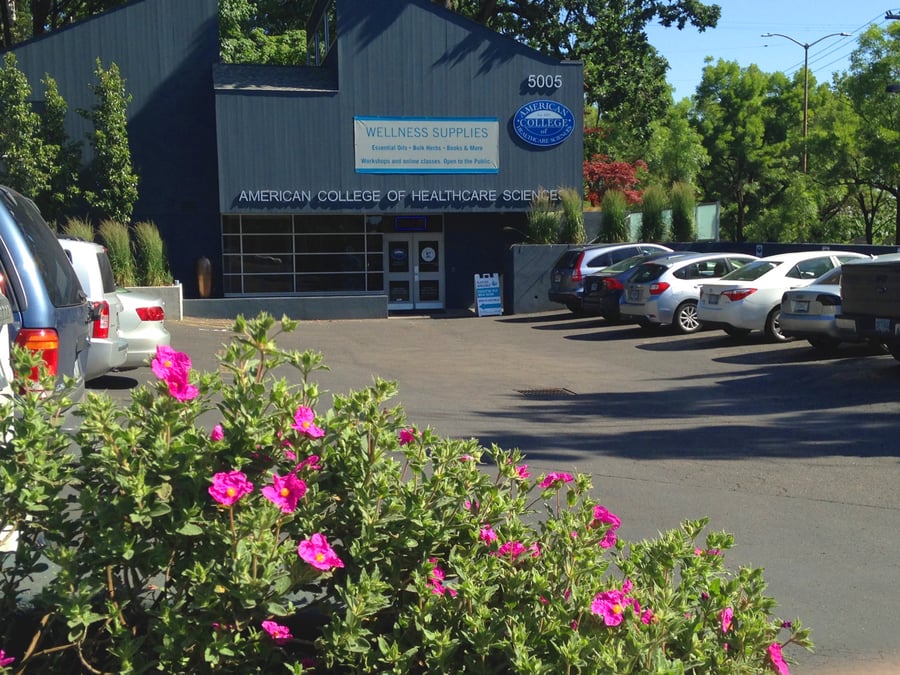 Founded in 1978, ACHS.edu is a Portland, Ore.-based, accredited college offering online, on-campus, and study abroad integrative health education. With undergraduate and graduate degrees, diplomas, certificates, and continuing education units in integrative health, ACHS makes holistic health and wellness education accessible to a diverse community, including healthcare professionals, military students, stay-at-home parents, and lifelong learners. Specializations include aromatherapy, herbal medicine, holistic nutrition, and integrative health. ACHS is a Certified B Corporation® and was named two of 100 Best Green Workplaces in Oregon 2017 by Oregon Business magazine. ACHS is also accredited by the Distance Education Accrediting Commission (DEAC), which is recognized by the U.S. Department of Education and by the Council for Higher Education Accreditation (CHEA). In response to our commitment to service members, veterans and military spouses, ACHS has been designated as one of the top 16% of military-friendly institutions in the U.S. for nine years in a row. For more information visit achs.edu.
Blog references:
http://treeoflifecenterus.com/why-live-foods/
http://www.living-foods.com/faq.html
https://www.happycow.net/vegtopics/diet/raw
https://www.mindbodygreen.com/0-21117/5-reasons-to-eat-raw-foods-for-that-elusive-golden-glow.html