ACHS is pleased to announce our Plastic Free July webinar series in support of the Plastic Free Ecochallenge! We hope you're ready for a month filled with sustainable learning and fun.
But first, what is the Plastic Free Ecochallenge?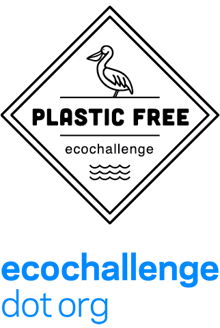 The Plastic Free Ecochallenge is "a 31-day, global challenge to reduce and refuse single-use plastics."
How does the Ecochallenge work? As they explain on their website, "throughout the Ecochallenge, share your progress, success, and reflections with fellow Ecochallengers, all while earning points for completed actions. The combination of collective inspiration, camaraderie, and friendly competition makes change a little easier - and a lot more fun. After all, progress is social!"
Join the ACHS Ecochallenge Team and help us earn points throughout the month! I have challenged our team to score 10,000 points in the Ecochallenge and if we do, the college will donate $1,000 to a local, sustainable, inclusive organization that represents ACHS values: Mudbone Grown. Mudbone Grown is a " black-owned farm enterprise that promotes inter-generational community-based farming that creates measurable and sustainable environmental, social, cultural, and economic impacts in communities. It's exciting to think that every action we complete in the Ecochallenge could mean something a lot greater to Mudbone Grown. The last Ecochallege we participated in, we scored 7000 points as a team. Let's shoot for 10k!!
July Plastic Free Webinar Series
In 2016, ACHS became the first accredited higher education institution specializing in holistic and integrative health and wellness to become a Certified B Corporation®. Sustainability has always been an important value to us, and this webinar series supports plastic free and sustainable lifestyle choices. Join us for our fun and informative webinars every Tuesday in July!
Have a conflict during the live webinar times? No worries! Register for the webinar, and we'll send you a copy of the recording and slides after the event.
Week 1 - June 30 @ 3pm: Plastic Free: Healthy Body, Healthy Planet" - Dr. Jacqui McGrath

This webinar is the official kickoff event for the ACHS July webinar series and our team's participation in the month-long Plastic Free Ecochallenge. Dr. Jacqui McGrath will offer an evidence based review of some problems with plastics including mounting evidence that they are wreaking havoc with our health.

Week 2 - July 7 @ 3pm: Plant A Garden - Scott Wilson

Scott Wilson aims to encourage beginners and those who have not gardened before. In it, he will cover basics to getting started such as site selection, soil, watering, seeds and starts, fertilizers, pest control, harvest, and what to do with your harvest.

Week 3 - July 14 @ 3pm: Travel Plastic Free: Tips to Reuse and Remove - Professor Lisa Warman

Lisa is a member of the ACHS Sustainability Committee and an avid traveler. After living in Florida for 37 years, she has seen the power plastic has on our beaches, wildlife, and the environment. Join Lisa as she shares some travel tips to reduce your use of plastics and increase your awareness while you explore new surroundings.

Week 4 - July 21 @ 3pm: Plastic Free DIY: Making a Lotion Bar - Ashley Wales

Ashley will be showing you how to make your own lotion bar and talking about how important it is to know what ingredients are in your skincare products. She will also share about how it is important to be aware of what you are putting on your skin because it is the biggest organ of the body.

Week 5 - July 28 @ 3pm: Exploring Sustainable, Chemically Conscious Beauty and Business - Jess Goss

Jess will educated viewers on building a business that is centered on wellness, wholeness, and connection. Experience holistic, plastic free hair care in a whole new way.

Week 6 - August 4 @ 3pm: Live Ecochallenge Results - Dr. Jacqui McGrath

This short webinar will wrap up the final results of the Plastic Free Ecochallenge, and provide viewers with inspiration to continue living Plastic Free year round.
Together we WILL build stronger, healthier, more sustainable futures! Lets get eco-boosted and show the power of all our amazing ACHS Community! We have students, graduates, friends, and family all participating in the webinars. Join our team and let's change the world. As a super bonus - if we do get to 10,000 points, we are also awarding $500.00 to the winning student team community partner.
This article is for informational purposes only. It is not intended to treat, diagnose, cure, or prevent disease. This article has not been reviewed by the FDA. Always consult with your primary care physician or naturopathic doctor before making any significant changes to your health and wellness routine.
Disclosure of Material Connection: This blog may contain affiliate links. I am disclosing this in accordance with the Federal Trade Commission's 16 CFR, Part 255: "Guides Concerning the Use of Endorsements and Testimonials in Advertising."
About American College of Healthcare Sciences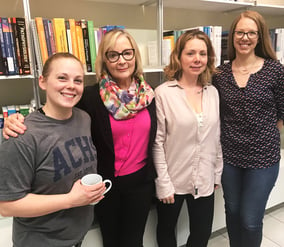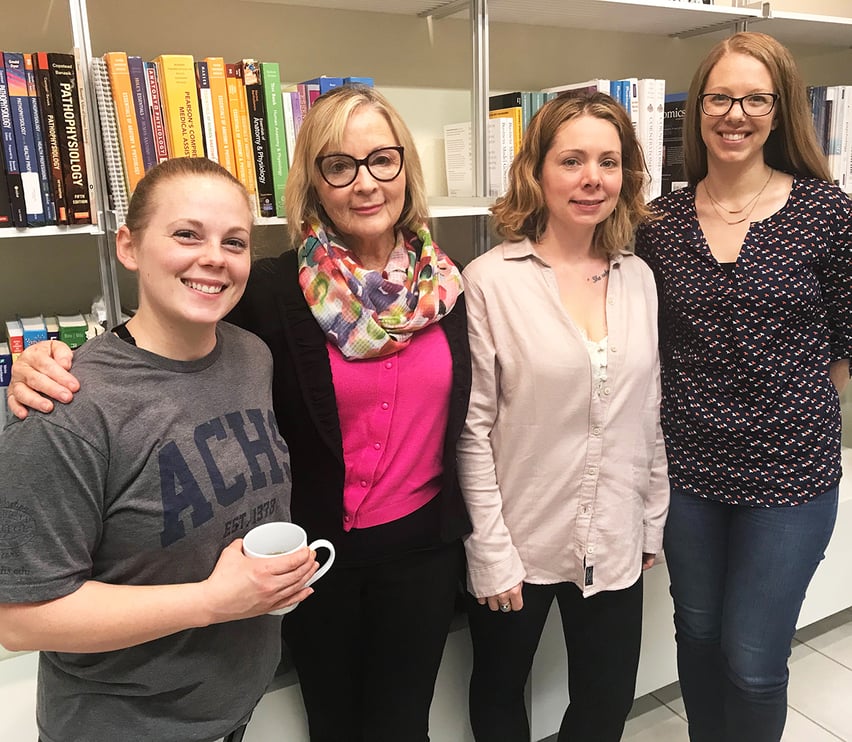 American College founded in 1978, is a fully online accredited institute of higher education specializing in holistic health. Based in Portland, OR; our goal is to make research-driven and science-based holistic health education taught by industry-leading experts accessible to anyone anywhere while still giving students a hands-on experiential learning experience like a traditional college and a strong sense of community, school pride and student bond.
This commitment to our students and graduates reflects in our current survey results that reflect 98% of our students would recommend ACHS to a friend or family member.
We believe education is the most powerful tool for changing an individual and the world around us.
When a person enrolls as ACHS, it is vitally important that they graduate with tools they need to forge their own holistic and sustainable missions, build up their communities confidently and changing the face of healthcare with knowledge.
For more information visit achs.edu