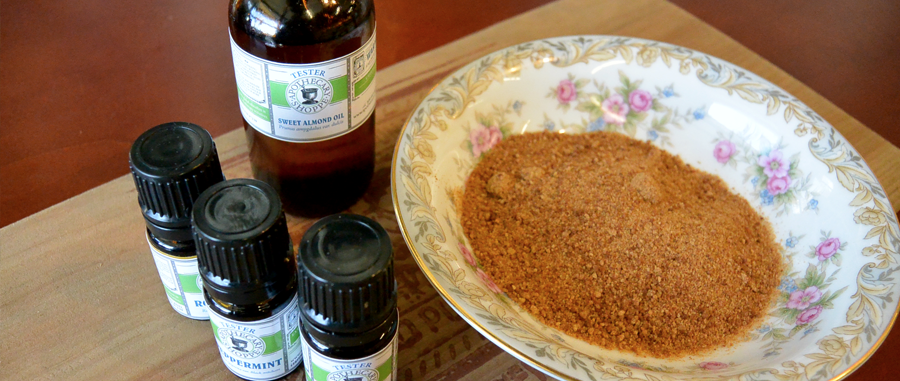 As a licensed aesthetician, I began working in the skin care industry more than 30 years ago. One product line I used in the facial room actually erased my fingerprints over time. No kidding, I've been fingerprinted a few times over the years since then as a requirement to work with non-profit organizations supporting children. Guess what? After my fingerprints were rejected 2 or 3 times, they gave up and simply had to accept the cracks in my prints that they could try to compare for a criminal background check.
Antioxidant and Antimicrobial Plant Extracts Promote Cell Renewal
The most widely known essential oils nature provides containing antibacterial elements, free radical scavenging activity, moisturizers, antioxidants, antimicrobials and/or vitamin C include clary sage, rose, lemon, rosemary, ylang-ylang, lavender, carrot seed, geranium, sandalwood, neroli and jojoba. They can help boost collagen, even skin tone, reduce inflammation, promote skin cell turnover and protect from environmental damage. The most important thing to know when using essential oils is to dilute it with a carrier oil like vitamin E, apricot, avocado, coconut, and/or almond oils.

Get the Glow Organically from the Inside Out
Nature abundantly provides nutritious foods to help support the health of all of our body's organs, with our skin being the largest of them all. To be honest most of the time my focus, like many other people, is on striving for beautiful, youthful and glowing skin even though I am aware that the skin provides important functions like regulating the cooling system and acting as a protective barrier against the elements.
I do have really good news about foods we eat and drink that make our skin happy. Thankfully, high anti-oxidant rich dark chocolate and red wine with resveratrol are still on that happy skin-food list. (As always, practice moderation). Other foods that help create beautiful skin and healthy organs are avocados, tomatoes, green and yellow peppers, fatty fish, walnuts, sunflower seeds, soy, broccoli and green tea.
While doing facials at the Ann Wigmore Institute in Puerto Rico a few years ago, I only used organic raw food ingredients when giving clients facials. Consider trying moisturizing avocado or honey masks, papaya for exfoliation, cucumber slices to reduce eye puffiness and coconut oil for a moisturizing massage. The results of actually applying nutritional raw food ingredients directly to the skin produce the most amazing youthful glow. If you are interested in learning how to give yourself a raw organic food facial, please email me. I'll send you instructions.
Here are a couple of our Art Director's favorite skin care recipes you may want to try: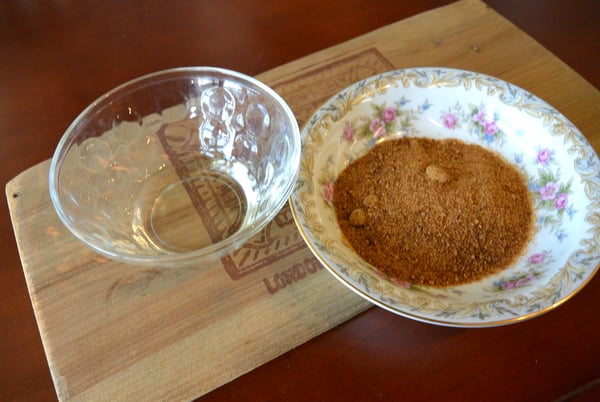 Exhilarating, Exfoliating Salt or Sugar Scrub
1 cup - Sea salt (or sugar for a gentler, more moisturizing scrub– here I have used coconut sugar):
2 Tb. - Apricot kernel oil or sweet almond oil
5 to 6 drops – essential oil (for an invigorating morning scrub, try rosemary Rosmarinus officinalis or peppermint Mentha ×piperita and for a long day pick-me-up, try geranium Pelargonium graveolens)
Place sugar or sea salt into a bowl and add the oils. Mix together with your hands. Store in a covered container until ready to use. This natural exfoliating scrub will last for up to one month.
This mixture is most effective and just lovely when used in the shower. Use small handfuls of your natural sugar or salt scrub and rub over the body in brisk circular motions. Penny says she loves to focus on acupressure points when applying the scrub: lymph nodes, collarbone, ear lobes, the base of the neck, and even around the nostrils (gently). There is a point just under the knee on the outside of the leg that supports the gallbladder.
Nourishing Herbal Dry Skin Mask
2 Tb - German Chamomile Matricaria recutita flowers
1 Raw free-range egg yolk
1 tsp - Wheat germ or jojoba oil
1 tsp. – Honey
Mix all the ingredients to a smooth texture. Apply to a clean face, avoiding the area around the eyes. Lie down with your feet up to improve the circulation to the facial area. Leave on until dry and wash off with warm water. Splash the face with a mild toner to tighten pores.
Do you enjoy making customized organic skincare preparations? A certificate in Natural Products Manufacturing at American College of Healthcare Sciences can give you all the tools you need to succeed as am entrepreneur in the natural beauty care industry. The course outlines the steps to set up a business, including insurance, management, legal issues, ethics, including AHG ethics and ARC requirements, keeping records, listening and observation skills, informed consent, marketing, business planning, nutritional, lifestyle and wellness consulting. You will learn to create and use herbal remedies for personal health and wellness and to help family and friends; and to incorporate herbs and essential oils into quality bath, household and bodycare products.
While working in the beauty industry, I became interested in essential oils and their benefits in reducing the appearance of wrinkles. I began incorporating some oils that I'd researched into my facial treatments. Unfortunately, without proper education on how to use them both my clients and I had skin irritation reactions. So, as a warning, if you are thinking about making your own skin care products or using essential oils in your skin care regime, I recommend that you download the American College of Healthcare Sciences free eBook titled Essentials of Essential Oil Safety before you begin.
About American College of Healthcare Sciences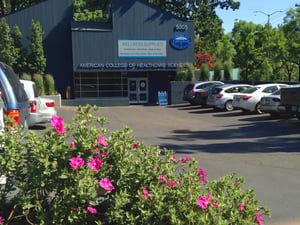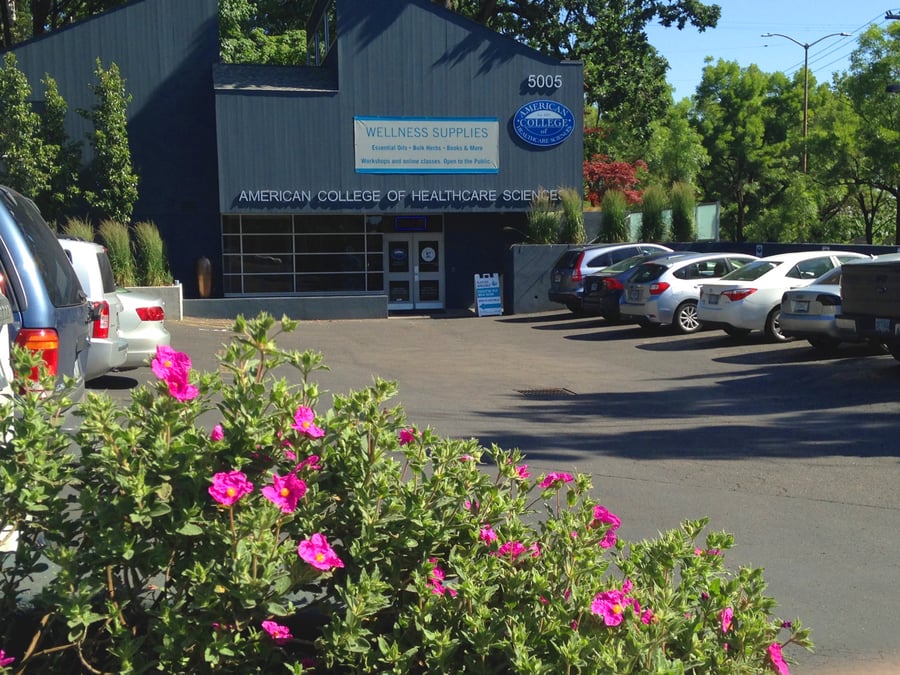 Founded in 1978, ACHS.edu is a Portland, Ore.-based, accredited college offering online, on-campus, and study abroad integrative health education. With undergraduate and graduate degrees, diplomas, certificates, and continuing education units in integrative health, ACHS makes holistic health and wellness education accessible to a diverse community, including healthcare professionals, military students, stay-at-home parents, and lifelong learners. Specializations include aromatherapy, herbal medicine, holistic nutrition, and integrative health. ACHS is a Certified B Corporation® and was named two of 100 Best Green Workplaces in Oregon 2017 by Oregon Business magazine. ACHS is also accredited by the Distance Education Accrediting Commission (DEAC), which is recognized by the U.S. Department of Education and by the Council for Higher Education Accreditation (CHEA). In response to our commitment to service members, veterans and military spouses, ACHS has been designated as one of the top 16% of military-friendly institutions in the U.S. for nine years in a row. For more information visit achs.edu.
Blog references:
https://www.healthline.com/nutrition/12-foods-for-healthy-skin#section13
https://www.healthline.com/nutrition/11-foods-to-look-younger
https://www.healthline.com/health/beauty-skin-care/essential-oils-for-wrinkles#carrier-oils