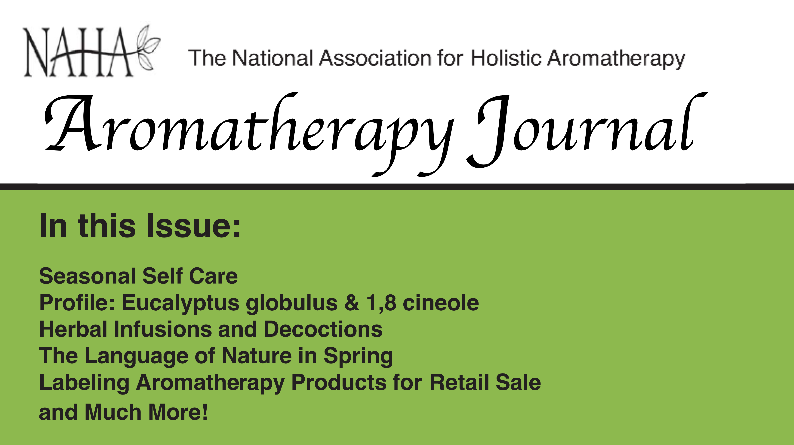 I thought you might be interested in the latest issue of the Aromatherapy Journal, the official Journal of the National Association for Holistic Aromatherapy with you. Click here to view it free online or view the embedded version below.
This issue includes articles on eucalyptus globulus, seasonal self care, herbal infusions and decoctions, and labeling aromatherapy products for retail sale.
ACHS is approved to offer Level I and Level II training by NAHA, and graduates can become Professional Members of this wonderful organization.
Who is NAHA? "The National Association for Holistic Aromatherapy is an educational, nonprofit organization dedicated to enhancing public awareness of the benefits of true aromatherapy. NAHA is actively involved with promoting and elevating academic standards in aromatherapy education and practice for the profession. NAHA is also actively involved in furthering the publics perception and knowledge of true aromatherapy and its safe and effective application in everyday life."
Enjoy and best wishes!