Air Force veteran Noah Rudino grew up in a military family and served in locations around the globe. After eight years in the military, three deployments in Iraq, one in Afghanistan and contracting overseas after the military, Noah met his girlfriend, Dani Hightower, a CrossFit gym owner, when attending Texas State University. Because of their shared interest in fitness and nutrition they developed a partnership plan to integrate holistic nutrition into the gym's offerings. He began researching options to meet his need for a pertinent education and credentials that substantiate his expertise.
Noah's search led him to the American College of Healthcare Sciences. (ACHS) It was ACHS's accredited college distance learning integrative health education that he needed in order to meet his nutrition consulting goal. Noah was able to move through the enrollment process smoothly because, as a military friendly school, ACHS admissions staff are experts in helping students access their military benefits.
A staged approach to learning
Noah, first, completed the Holistic Nutrition Certificate program and is enrolled in the Integrative Fitness Certification program Summer Quarter. He plans to enroll in ACHS's Bachelor's Degree program in nutrition next.
"I am much more confident now that I understand the science behind nutrition and I enjoy working with people on an individual basis to help them meet their personal nutrition and fitness goals. Working together with my clients to personalize their meal plans helps ensures that they own it. We work together on a weekly basis to guarantee that the plan is meeting their goals and modify it as needed," says Noah.
The classes that Noah says helped him the most were Wellness Coaching and Communication Skills (NAT 305) and Holistic Nutrition (NUT 308) and the business startup program where he created his own business plan.
" I especially appreciate how the courses are designed with practical "real world" applications and solutions by ACHS's fantastic faculty. All of my teachers are knowledgeable, always available and super helpful when I have questions or require clarification on various topics. I'm so happy that I finally decided to move forward with my education and my passion for holistic health," says Noah.
You can also follow Noah and Dani on Instagram and Facebook @Max3CrossFit.
Do you want to join the global holistic health initiative and connect with holistic heroes worldwide?
About American College of Healthcare Sciences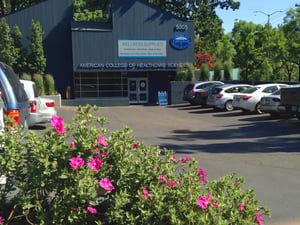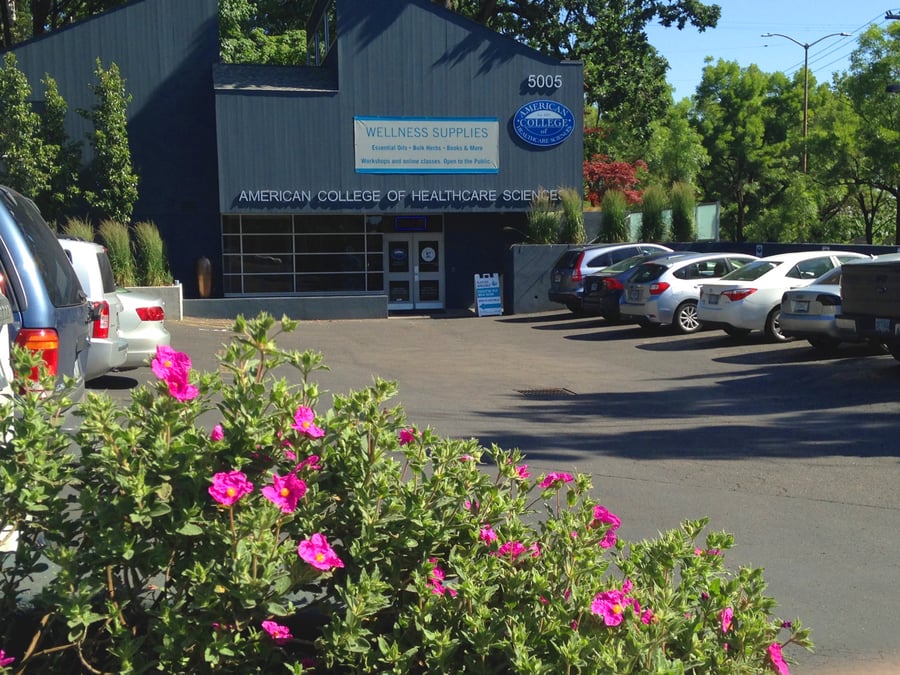 Founded in 1978, ACHS.edu is a Portland, Ore.-based, accredited college offering online, on-campus, and study abroad integrative health education. With undergraduate and graduate degrees, diplomas, certificates, and continuing education units in integrative health, ACHS makes holistic health and wellness education accessible to a diverse community, including healthcare professionals, military students, stay-at-home parents, and lifelong learners. Specializations include aromatherapy, herbal medicine, holistic nutrition, and integrative health. ACHS is a Certified B Corporation® and was named two of 100 Best Green Workplaces in Oregon 2017 by Oregon Business magazine. ACHS is also accredited by the Distance Education Accrediting Commission (DEAC), which is recognized by the U.S. Department of Education and by the Council for Higher Education Accreditation (CHEA). In response to our commitment to service members, veterans and military spouses, ACHS has been designated as one of the top 16% of military-friendly institutions in the U.S. for nine years in a row. For more information visit achs.edu.