Image copyright: pexels.com
Pandemic keeping you up at night? We hear you, and you are not alone! Have you tried the peaceful, purple flower that has the power to bring on the "chill" we are all looking for? Yes, you guessed it - lavender. The dried flowers and the essential oil of lavender are the perfect relaxation supports during this stressful global event.
Why dried lavender flowers?
This purple flower of peace is most often associated with restful sleep and relaxation and can be used in the kitchen, bathroom, and bedroom. Lavandula angustifolia, known as "true lavender," adds an herbaceous, woody, and sweet taste to culinary preparations and tasty teas to support overall chilled-out comfort. Dried, certified organic, lavender flowers are also an ideal addition to potpourri, soaps, and infused oils or add to a bath sachet and drop in your nightly bath or pop inside your pillow slip.
Get Certified Organic Lavender Flowers
Why lavender essential oil?
Long known for its soothing qualities, lavender essential oil is the perfect addition to your evening blend or for simply winding down after an exhausting day. It will transport you to the rolling lavender fields of Provence, France… the wind kicking up, your nose catches the sweet scent of lavender: a floral-herbaceous and refreshing aroma with a pleasant, balsamic-woody undertone. As an added benefit, scientific studies carried out in 2019 tell us that lavender essential oil has an antiviral action specifically against the Herpes simplex virus type 1, and provides potent antimicrobial activity against several antibiotic-resistant bacteria [1]. So what do we have to lose? Let's start having fun with some DIY lavender recipes.
Get Certified Organic Pesticide Free Lavender Essential Oil
Enjoy some lavender recipes below!
LAVENDER INFUSION (MILD*):
Lavender Lavandula angustifolia flowers: 1⁄4 ounce
Boiling water: 3 cups
Pour boiling water over lavender flowers and infuse covered for five minutes, then strain. Enjoy 1 cup, 2-3 times a day between meals to promote relaxation and calm during the day and before sleep. Keep for no more than eight hours in the refrigerator.
*Add an extra ¾ ounce of lavender flowers (1 ounce total) to create a tastier infusion.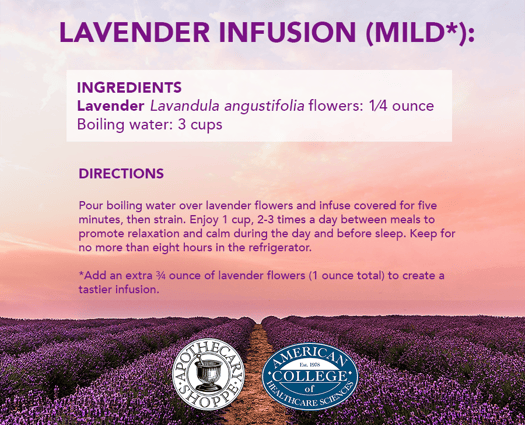 LAVENDER OINTMENT:
Lavender Lavandula angustifolia essential oil: 30 drops
Bergamot Citrus aurantium var. bergamia essential oil: 10 drops
Thyme Thymus vulgaris ct. Linalool essential oil: 5 drops
(Rosemary Rosmarinus officinalis essential oil can be substituted for the Thyme essential oil)
Beeswax (or use a vegan alternative Candelilla Wax): ¼ ounce
Sweet almond oil: 2 ounces
(2% dilution ratio)
Wash your hands thoroughly. Warm the almond oil over a pot of hot water or in a double boiler. Add the grated beeswax or candelilla wax, varying the amount depending on how firm the final ointment needs to be.
You can check the consistency by placing 1 teaspoon of the hot mixture into the freezer for five minutes. If it is too stiff, add more oil; if it is too thin, add more beeswax or candelilla wax. The consistency can be affected by humidity.
Let the mixture cool until it is safe to handle. Add the essential oils.
Then stir and pour the mixture into sterile jars (stirring ensures that the essential oil does not settle on the bottom). Let the mixture cool completely before putting on the lid.
LAVENDER AND TEA TREE FACE MASK SPRITZER:
We are all wearing face masks these days. Why not enjoy the experience with the addition of lavender and tea tree for a gentle aromatherapy session - plus your protective mask will smell great!
Lavender Lavandula angustifolia essential oil: 20 drops
Tea tree Australia Melaleuca alternifolia essential oil: 20 drops
3 oz Isopropyl alcohol or vodka
1oz lavender hydrosol or hydrosol of choice
(1% dilution)
Wash your hands thoroughly. Mix essential oils into isopropyl alcohol or vodka in a 4oz glass spray bottle. Add lavender hydrosol to the bottle and swirl to mix. With clean, washed hands spritz the face mask lightly with the mixture. Use the face mask as usual. If any irritation occurs, discontinue use. Shake spritzer before each use.
DIY LAVENDER FACE SHEET MASK
Get prepared to relax, soothe, and hydrate your skin
Lavender Lavandula angustifolia oil: 20 drops
Tea tree Australia Melaleuca alternifolia oil: 20 drops
1oz (30ml) Camellia camellia oleifera Oil Oil or Argan Argania spinosa Oil
1oz (30ml) Aloe vera Oil
(2% dilution ratio)
Blend the two essential oils into the camellia oil/ argan oil in a 2oz glass spray bottle. Then add the Aloe vera oil and shake the bottle to mix. Spray the mixture onto a blank sheet face mask (or make your own out of flannel or organic cotton material) until it is moist to the touch. Place the sheet mask onto clean skin and let it sit for 20 to 30 minutes. Rinse face thoroughly with water and apply your usual moisturizer if desired. If any irritation occurs, discontinue use.
The ingredients in these recipes can be found in the Apothecary Shoppe here: https://www.apothecary-shoppe.com/collections/lavender-sleep-boosting-natural-diy
If you try out these DIY recipes, be sure to tag us on social media with the hashtag #ACHSedu. We would love to see!
References:
[1] Wińska, K., Mączka, W., Łyczko, J., Grabarczyk, M., Czubaszek, A., & Szumny, A. (2019). Essential oils as antimicrobial agents-myth or real alternative?. Molecules (Basel, Switzerland), 24(11), 2130. https://doi.org/10.3390/molecules24112130
Disclosure of Material Connection: This blog may contain affiliate links. I am disclosing this in accordance with the Federal Trade Commission's 16 CFR, Part 255: "Guides Concerning the Use of Endorsements and Testimonials in Advertising."
This article is for informational purposes only. It is not intended to treat, diagnose, cure, or prevent disease. This article has not been reviewed by the FDA. Always consult with your primary care physician or naturopathic doctor before making any significant changes to your health and wellness routine.
About American College of Healthcare Sciences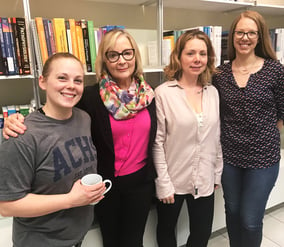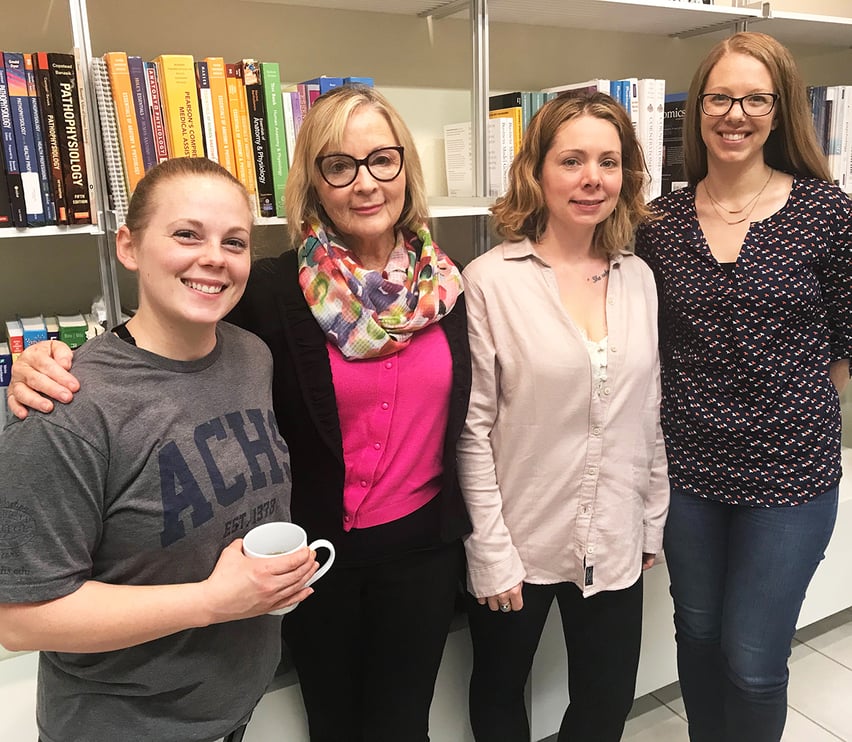 American College founded in 1978, is a fully online accredited institute of higher education specializing in holistic health. Based in Portland, OR; our goal is to make research-driven and science-based holistic health education taught by industry-leading experts accessible to anyone anywhere while still giving students a hands-on experiential learning experience like a traditional college and a strong sense of community, school pride and student bond.
This commitment to our students and graduates reflects in our current survey results that reflect 98% of our students would recommend ACHS to a friend or family member.
We believe education is the most powerful tool for changing an individual and the world around us.
When a person enrolls as ACHS, it is vitally important that they graduate with tools they need to forge their own holistic and sustainable missions, build up their communities confidently and changing the face of healthcare with knowledge.
For more information visit achs.edu.