©langstrup @ 123rf.com
April Fools' Day, sometimes called All Fools' Day, is meant to be one of the most light-hearted days of the year. Its origins are uncertain. Some think it is a celebration of spring's arrival. Others believe it may have stemmed from people choosing not to accept adoption of a new calendar that switched New Year's Day from April 1 to January 1, in 1582. April Fools' Day is currently observed throughout the Western world and overall it's considered a celebration of spring with light hearted laughter.
Healthcare Professionals agree that there is a good reason to incorporate laughter into our life. It is a powerful antidote to stress, pain, and conflict. A good laugh works quickly to bring our mind and body back into balance. Humor lightens our burdens, inspires hope, connects us to others and keeps us grounded, focused and alert. It also helps release anger and forgive sooner.
Laughter as holistic natural medicine
In my personal experience, laughter truly is one of the best medicines. Spending time with my brother and sister, who still live near the small town we grew up in, is when I feel most carefree. We usually get together and play a silly dice game called Farkle. The game itself isn't so funny– it's the stories we tell and make up about the game that have us breaking out into peals of laughter. There have been times that I've laughed so hard I really couldn't stop. We are now, to say it kindly, mature adults and sharing humor and laughter takes us back to some of the best times in our lives growing up together. In a way, playing together bonds us as if we are still kids. I love re-experiencing those special times and feeling like a 10 year old again without a worry in the entire world.

©langstrup @ 123rf.com
Laughter promotes the body's release of endorphins and stress-relieving neurochemicals.
Laughter is known to strengthen our immune system, boost the mood, diminish pain and protect us from the damaging effects of stress. So, by seeking more opportunities for humor and laughter on April 1 and throughout the year, we can improve our emotional health, strengthen our relationships and potentially even add years to our life.
With so much power to heal and renew, the ability to laugh easily and frequently is a tremendous resource for surmounting problems, enhancing our relationships, and supporting both physical and emotional health. Best of all, this priceless medicine is fun, free, and easy to use.
Laughing yoga– a new take on bending over backwards
For those times when life brings challenges and it's hard to find something to laugh about, consider experimenting with laughing yoga or joining a laughing yoga group. Even affected laughter is a good core exercise and can produce all of the same healthy results and quickly turn into real laughter. Here is a website where you can learn more about laughing yoga.
We at the American College of Healthcare Sciences have so much to be happy and smile about as we prepare to celebrate our students graduating, on June 21, 2019. Each student has a unique success story to celebrate. For many there were big challenges and obstacles to overcome to complete their education. It took perseverance and a great deal of hard work to achieve their dream. We are proud of the collective work ACHS's 41 years of graduates have accomplished and continue to achieve in the field of complimentary healthcare. They are creating healthier lifestyles for themselves and family, supporting the well-being of people in their communities and many have established successful healthcare practices. Each success story is whole heartedly celebrated by ACHS faculty and staff. April Fools' Day serves as a reminder to embrace light hearted joy and laughter. We have much to smile and laugh about as the spring days bring more light, warmth and new beginnings for our 2019 graduates.
I'd love to hear your funniest moments that help invite laughter into your world. Comment below, or send your anecdotes to me at judystarr@achs.edu.
About American College of Healthcare Sciences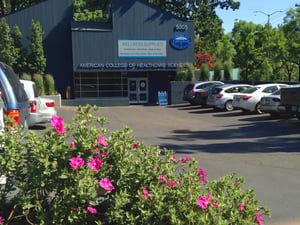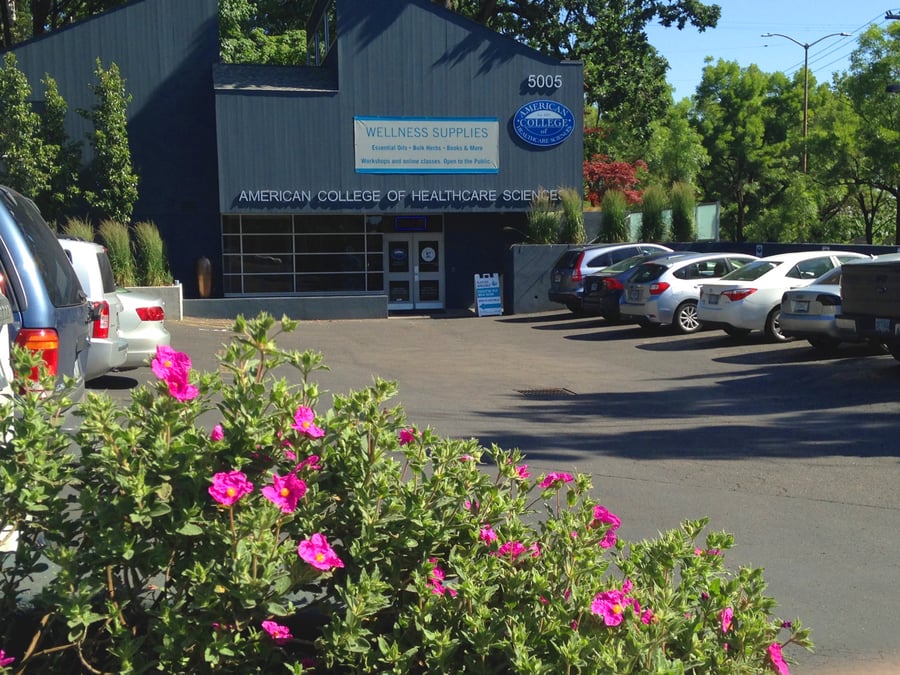 Founded in 1978, ACHS.edu is a Portland, Ore.-based, accredited college offering online, on-campus, and study abroad integrative health education. With undergraduate and graduate degrees, diplomas, certificates, and continuing education units in integrative health, ACHS makes holistic health and wellness education accessible to a diverse community, including healthcare professionals, military students, stay-at-home parents, and lifelong learners. Specializations include aromatherapy, herbal medicine, holistic nutrition, and integrative health. ACHS is a Certified B Corporation® and was named two of 100 Best Green Workplaces in Oregon 2017 by Oregon Business magazine. ACHS is also accredited by the Distance Education Accrediting Commission (DEAC), which is recognized by the U.S. Department of Education and by the Council for Higher Education Accreditation (CHEA). In response to our commitment to service members, veterans and military spouses, ACHS has been designated as one of the top 16% of military-friendly institutions in the U.S. for nine years in a row. For more information visit achs.edu.