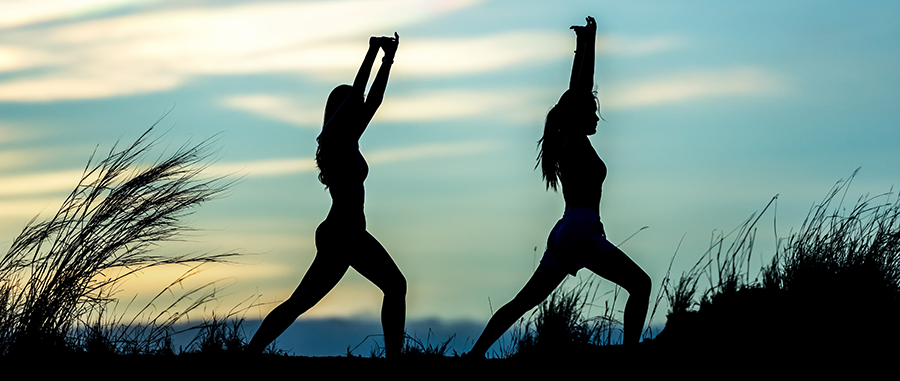 Dr. Boice has a passion for plant medicine and has experienced first-hand in her practice how essential oils, homeopathic remedies and herbs used correctly are powerful natural medicines. "When I first began working with essential oils, I was uneducated about how to use them effectively. I was fortunate to have the opportunity to study with Dr. Janet Scavarda, D.C., one of the first people to receive a national certification from the Aromatherapy Registration Council (ARC). My training from Dr. Janet set the stage for me to introduce essential oils to residents and patients at the Cancer Treatment Centers of America Southwestern Regional Medical Center and provide recommendations for the best quality of oils to their Pharmaceutical Board," says Dr. Boice.
"I am currently practicing naturopathic medicine and acupuncture in Central Oregon and teach as an assistant professor at the American College of Healthcare Sciences. (ACHS)) I have been impressed with the quality of programs at ACHS www.achs.edu, and I am pleased that I can create deep, meaningful teaching and coaching relationships with my distance learning students. I was honored recently to receive the first year teaching award during the ACHS 2018 graduation ceremony. Receiving recognition for something I truly love doing is a double gift for me," declares Dr. Boice.
Her mission is to treat the whole person, not just symptoms, and she delivers sustainable healthcare rather than quick fixes. She believes when people know what being healthy looks like for them, they get to have a great life, whether that's riding bikes with their grandchildren, running three Iron Man competitions a year, or staying healthy in a high-pressure job. Dr. Boice consults with private patients, writes books, and offers trainings that teach people with chronic illness how to increase their energy, reduce symptoms, and reverse disease by restoring their health with natural medicines. She is the author of several magazine articles and ten books, including The Green Medicine Chest: Healthy Treasures for the Whole Family (Amazon #1 International Best-seller; Silver Medal, Nautilus Book Awards; and Bronze Medal, Living Now Book Awards).
The next book she plans to write will examine the biology of spiritual awakening. "I will be sharing my findings on the impact of spiritual awakening on the physical body. Awakening is like changing the 'voltage' in the body from 120 volts to 1000 volts, and many people struggle adjusting to these new frequencies. While many experience gratitude, joy and a sense of well being, some have physical illnesses as they make this transition. This book explores the tools from different cultures and traditions that support the body's physical recalibration during the process of awakening."
Additionally, I will compare the similarity of our physical body and the Earth's body. Our bodies, for example, carry the same percentage of water as the oceans that cover this planet, and our blood, saliva and tears have the same salinity as ocean water. In essence we carry the ocean within us. The circulatory system moves oxygen and nutrients through the body, just as the rivers and oceans move vital resources around the planet. Because our bodies are reflections of the planet's body, we become more toxic as the Earth becomes more polluted. We have to have a healthy planet in order to have healthy people, and we require healthy humans to care for the planet. In truth, we are one and the same," says Dr. Boice.
About Dr. Judith Boice
Dr. Boice is a naturopathic physician, acupuncturist, best-selling and award-winning author, and international teacher. She graduated from the National University of Natural Medicine (formerly the National College of Naturopathic Medicine) in 1994 and the Oregon College of Oriental Medicine in 1996. Dr. Boice has been in practice for 24 years and is a Fellow of the American Board of Naturopathic Oncology (FABNO) and Senior Vitalist of the Naturopathic Medical Institute. Before moving to Madras, Oregon, she worked at Cancer Treatment Centers of America Southwestern Regional Medical Center for three years. She is a single mom of teenaged twin boys. She loves gardening, practicing qigong, meditating, hiking, and wandering in wilderness areas. https://drjudithboice.com/about-judith-boice/
About American College of Healthcare Sciences
Founded in 1978, ACHS.edu is a Portland, Ore.-based, accredited college offering online, on-campus, and study abroad integrative health education. With undergraduate and graduate degrees, diplomas, certificates, and continuing education units in integrative health, ACHS makes holistic health and wellness education accessible to a diverse community, including healthcare professionals, military students, stay-at-home parents, and lifelong learners. Specializations include aromatherapy, herbal medicine, holistic nutrition, and wellness. ACHS is a Certified B Corporation® and was named two of 100 Best Green Workplaces in Oregon 2017 by Oregon Business magazine. ACHS is also accredited by the Distance Education Accrediting Commission (DEAC), which is recognized by the U.S. Department of Education and by the Council for Higher Education Accreditation (CHEA). In response to our commitment to servicemembers, veterans and military spouses ACHS has been designated as one of the top 16% of military-friendly institutions in the U.S. for nine years in a row. For more information: https://achs.edu/our-military-students Visit achs.edu.