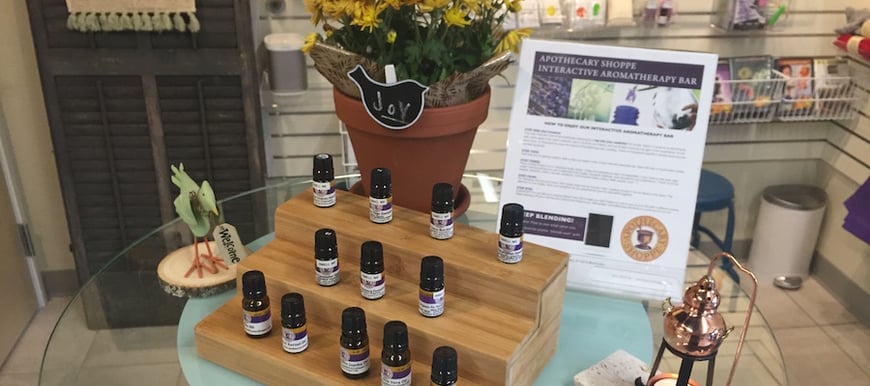 Every business wants to make their clients their #1 priority, and many are willing to go above and beyond to do so. But, if you're still working on making this shift (and you're in good company!), you may be wondering, What's the first step? It's simple: when you are a spa manager or spa attendant, treat everyone who walks in your door as your guest.
This mental shift can change the entire dynamic of your relationships, let alone warm up a room immediately. When people walk into your space and feel expected and appreciated—whether it's the mailman, a vendor, or a repeat customer—the environment immediately becomes more relaxed. And, who doesn't want to feel relaxed … especially at the spa!
That said, it's particularly important to always have someone "home" at all times to offer a warm greeting at the door. So, part of treating everyone as a guest is intentionally taking the time to shift away from the computer or phone and to say "Hello" with an authentic willingness to answer any and all questions folks may have.
Here are 4 more ways to wow your spa clients when they walk in the door:
1. Know your guest.
In holistic spa management, it's crucial to be able to "read" your client. While some folks prefer one-on-one service, others prefer a quiet, private experience. Knowing when to be engaging with some, while being available but removed from others is an important distinction to make. Subtle cues can help with the distinction.
2. Invite and listen.
I like to ask visitors if they would like me to show them around a bit. Some will welcome the invitation and ask questions throughout their brief tour, while others will politely decline the invitation. However folks choose to respond, it's important to know that everyone may be listening. Your awareness of this simple fact creates a good opportunity to walk through your space and point out featured products, seasonal products, informational resources, samples or testers, your favorite seasonal tea, and your mailing list guest book, for example. The products and experiences you introduce to one guest may appeal to another … once they overhear what's available!
3. Make time for tea.
Unique, seasonal herbal tea blends can be a simple, delicious way to introduce clients to the medicinal use of herbs and your holistic spa's expertise. For example, a blend of equal parts of turmeric Curcuma longa (L.), ginger Zingiber officinale (Roscoe), and cinnamon Cinnamomum verum (J. Presl) can warm up the chilliest of winter days, while a blend of equal parts of nettle Urtica dioica (L.), peppermint Mentha xpiperita (L.), and lemon balm Melissa officinalis (L.) can cool, nourish, and hydrate during the warmest of Julys. I prefer Press-N-Brew Tea bags for individual use and a jar of my own monthly herbal blend for display and fragrance.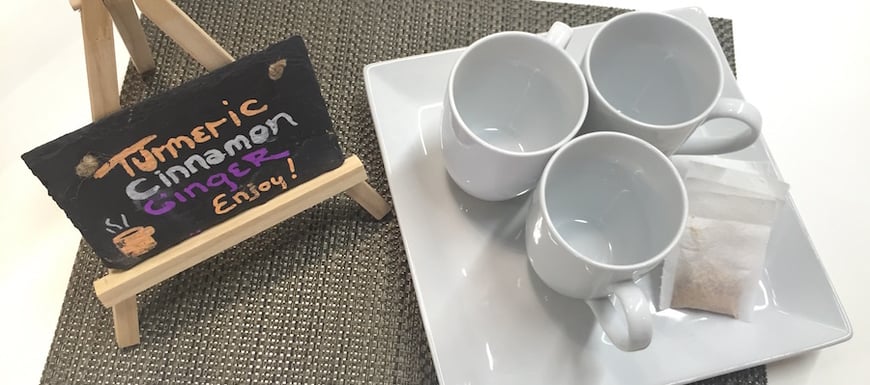 4. Let the music play.
Throughout my decades in retail, no artist has had more sing-a-long moments than The Beatles. Yet, with the vast streaming music options available these days, we can keep our soundtrack selections as varied and enjoyable as our services; Stevie Wonder on a sunny day, funk on a Friday, or Ratpack Sundays are all sure to delight, soothe, and relax both clients and spa professionals.
What are your tips for wow-ing customers when they walk into the spa? I'd love to hear in the comments!
Disclosure of Material Connection: I am a Natural Products Retail Manager for American College of Healthcare Sciences, the Institution that publishes this blog. However, all opinions are my own. This blog may contain affiliate links. I am disclosing this in accordance with the Federal Trade Commission's 16 CFR, Part 255: "Guides Concerning the Use of Endorsements and Testimonials in Advertising."
This article is for informational purposes only. It is not intended to treat, diagnose, cure, or prevent disease. This article has not been reviewed by the FDA. Always consult with your primary care physician or naturopathic doctor before making any significant changes to your health and wellness routine.