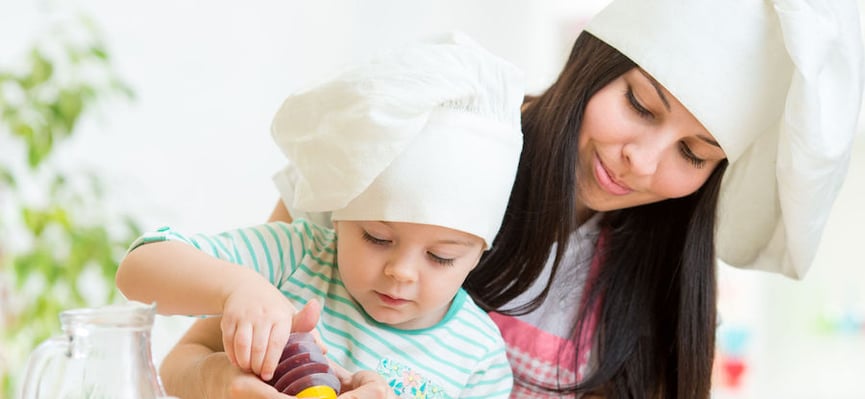 No one knows your child like you do.
No one is better equipped to identify your child's strengths and weaknesses.
No one is more important in your child's life, especially when it comes to the support you provide, when others have decided something is broken in them.
No child is broken.
Each child has their own inner genius—their way of learning that makes them unique from those around them. My son's genius is in his desire to see the "big picture." In school, he wanted to see the finished puzzle before putting a single piece in place. He needed to know how everything he did contributed to the whole.
No one excels in everything. So why do we expect perfection from our children?
Planning For Your Child's Success
When children struggle in school, they are often labeled with a learning disorder. A disorder, by definition, is an "abnormality of function." I truly believe that learning differently is not abnormal and should never be classified as a learning disorder. But before I talk about any alternative therapies, I would like to share a few things that worked for my son.
First, identify your child's learning style.
There are nine recognized learning styles and numerous book sources, by Howard Gardner and Thomas Armstrong, and free on-line resources such as http://www.edutopia.org/multiple-intelligences-assessment.
Then, start a conversation with your child's teacher.
Ask how lessons are being taught and how you can work together to ensure your child's learning style is considered.
Next, keep a five-day food diary for your child.
Write down everything your child eats (including school meals) and any behavioral changes that occur 30-45 minutes after eating. This allows you to see any connections between specific foods and unwanted behaviors. Many studies have shown a direct connection between what we eat and mood or behavior changes, especially when it comes to highly processed foods, artificial ingredients, colors and sweeteners, pesticide/herbicide residues, and foods with added sugars [1],[2],[3].
Make a habit of reading ingredient and nutrition labels.
Even with the extra time it takes reading labels, it is an easy and effective way to show your child the importance of knowing what's in their food. It's always a good idea to buy organic, but I often find a wide variety of prepared food products made without all the extra chemicals that don't carry the USDA organic label.
Alternative Remedies For ADHD
The decision to use alternative therapies is a decision best made by the entire family, including your child. Everyone is different, so choosing an alternative therapy will depend on how the disorder/behaviors are affecting your child's daily life. It wasn't until my son was in his teens that I thought to talk to him about how he felt when he was on the medications. When he was younger, I was only talking with his teachers and doctors, none of whom were inside his body.
Hypnosis
Because of the personality changes I saw, we made the choice to begin with hypnosis to help remove his internal feelings around the ADHD and learning disabled labels. His trust in me made the positive changes possible.
Aromatherapy & Herbal Remedies
In addition to the hypnosis, I made my son an essential oil inhaler to take to school with him. He would breathe in the aroma whenever he felt anxious, distracted, or overly stressed. I detailed the essential oils in this blend in a prior blog post. I also gave him nutritional supplements to take during the day. That's another decision I would do differently today. Instead, I would give him the supplement, or herbal blend, before he left for school and again about 12 hours later so it maintained a balanced level in his body. The herbal supplement I chose was a ginkgo Ginkgo biloba (L.) and gotu kola Centella asiatica (L.) blend and organic lecithin. The supplements helped him with his focus and the inhaler balanced his stress levels.
Flower Essences
On especially stressful days, I sent him to school with a water bottle with 8-10 drops of a Bach flower essence blended in. If you are unfamiliar with Bach flower essences, it is believed that they balance the body on a deep, emotional level through energetic vibrations. Or you might prefer to make an herbal tea, like the Cool Harmony tea from the last article, and allow your child to take it to school in a water bottle.
Get Educated
If you want your child to have access to their holistic remedies at school, get the low down from the school board. In my case, the school board told me that there were no rules that prohibited my son from taking or using nutritional supplements and his inhaler was considered a supplement. The school, however, was adamant in their refusal. But because I had the school board on my side, they had no choice but to comply with my wishes. I also talked with his teacher, and when she saw how much better he did in class with his inhaler, she knew the holistic protocols were working. You absolutely want the teacher on your side.
The decision about which herbs to incorporate into your child's routine is dependent on the action you are expecting them to provide. There are many calming herbs, like ashwagandha Withania somnifera (L.) and rhodiola Rhodiola rosea (L.) if your child is anxious or nervous during the day.
There are herbs that aid with concentration and focus, like lemon balm Melissa officinalis (L.); herbs that support digestive issues, like ginger Zingiber officinale (Roscoe) and herbs that are calming for children considered hyperactive, like eleuthero Eleutherococcus senticosus (Rupr.& Maxim). Just like the calming effect caffeine has on some ADHD children, stimulating herbs often have the same soothing effect. A trusted herbal or holistic practitioner can help you make the right choice for your child.
Navigating the school system, medical system, and overall culture to support your child is an on-going journey. But there is hope and wellness to be had! Have you or your family had similar experiences with ADHD? You're welcome to share your story in the comments.
References
[1] Arnold, L. E., Lofthouse, N., & Hurt, E. (2012). Artificial food colors and attention-Deficit/Hyperactivity symptoms: Conclusions to dye for. Neurotherapeutics, 9(3), 599-609. doi:http://dx.doi.org/10.1007/s13311-012-0133-x
[2] Childhood hyperactive behaviors exacerbated by food additives and artificial colorings. (2007). Pediatric Health, 1(1), 09-11. doi:http://dx.doi.org/10.2217/17455111.1.1.9
[3] Stevenson, J. (2006). Dietary influences on cognitive development and behaviour in children. The Proceedings of the Nutrition Society, 65(4), 361-365. doi:http://dx.doi.org/10.1017/S0029665106005118
Disclosure of Material Connection: I am a guest blogger for American College of Healthcare Sciences, the Institution that publishes this blog. However, all opinions are my own. This blog may contain affiliate links. I am disclosing this in accordance with the Federal Trade Commission's 16 CFR, Part 255: "Guides Concerning the Use of Endorsements and Testimonials in Advertising."
This article is for informational purposes only. It is not intended to treat, diagnose, cure, or prevent disease. This article has not been reviewed by the FDA. Always consult with your primary care physician or naturopathic doctor before making any significant changes to your health and wellness routine.