Despite what is going on in the world, we are all aware that boosting our health for everyday living is essential for overall wellness. As health practitioners and herbalists, we know that nourishment comes from many things including nutrition, movement and our breath.
In celebration of Herb Day on May 2, 2020, there is no time better than now to highlight the power of herbs and their role in everyday health. This year, instead of celebrating herbs for one day, we want to celebrate it for one month, together, as a community. We welcome you into our homes so we can cook with you, laugh with you and share common herbal remedies that can be found right in our pantry.
Below is our online schedule to celebrate Pantry Living: Herbal Remedies at your Fingertips.
May 7 and May 14: Sourdough Making: From Starter – to Finish
In week 1, we will walk you through how to make a sourdough starter and discuss the benefits of sourdough for overall gut health. In week 2, we will talk about herbs you can find in your pantry to add to your dough and bake some delicious bread for you and your family to enjoy. It's that easy!
We will follow this recipe for making your sourdough starter.
For week 1, all you need is whole wheat flour (preferable vs. all purpose flour), filtered water and a mason jar with a lid.
For week 2, herbs available to you (fresh or dried) a round pan to bake in with a cover (or foil), salt, glass bowl, filtered water, scale (bread measurements are in grams), patience and love.
Webinar presenter and ACHS professor Anisa Kassim pictured with sourdough starter and bread
May 21: The power of Herbs and your Breath for Wellness
In Week 3, we will discuss the correlation of our nervous system and our Immune System. We will discuss herbs, acupressure points to relieve anxiety/stress, and the power of Qi Gong for overall health.
May 28: Aromatherapy to cleanse your homes and hands
We will bring our blog post from March 31, 2020 into action and discuss essential oils and some DIY recipes for making hand cleanser and cleansing wipes for surfaces with ACHS Aromatherapy program chair Amanda Lattin (pictured below). We've seen the grocery shelves empty and our supplies might be running low so let's get together and make some essential home items, together.
We look forward to seeing you in our kitchen!
About American College of Healthcare Sciences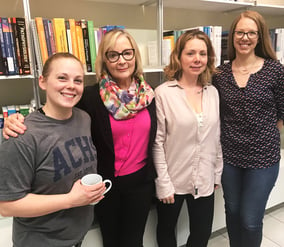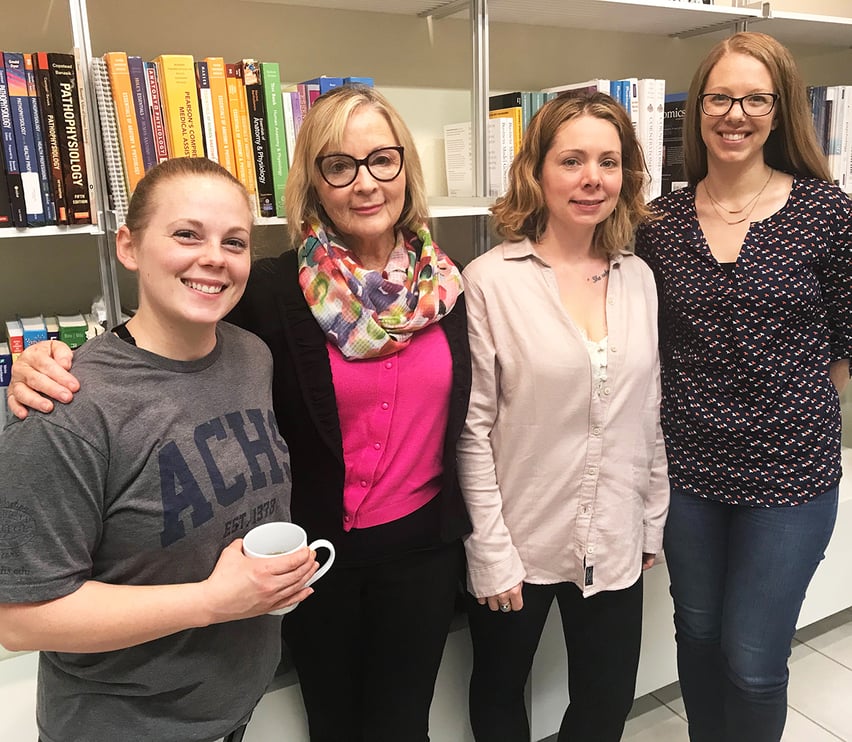 American College founded in 1978, is a fully online accredited institute of higher education specializing in holistic health. Based in Portland, OR; our goal is to make research-driven and science-based holistic health education taught by industry-leading experts accessible to anyone anywhere while still giving students a hands-on experiential learning experience like a traditional college and a strong sense of community, school pride and student bond.
This commitment to our students and graduates reflects in our current survey results that reflect 98% of our students would recommend ACHS to a friend or family member.
We believe education is the most powerful tool for changing an individual and the world around us.
When a person enrolls as ACHS, it is vitally important that they graduate with tools they need to forge their own holistic and sustainable missions, build up their communities confidently and changing the face of healthcare with knowledge.
For more information visit achs.edu.
Disclosure of Material Connection: I am a professor at the American College of Healthcare Sciences, the Institution that publishes this blog. However, all opinions are my own. This blog may contain affiliate links. I am disclosing this in accordance with the Federal Trade Commission's 16 CFR, Part 255: "Guides Concerning the Use of Endorsements and Testimonials in Advertising."
This article is for informational purposes only. It is not intended to treat, diagnose, cure, or prevent disease. This article has not been reviewed by the FDA. Always consult with your primary care physician or naturopathic doctor before making any significant changes to your health and wellness routine.