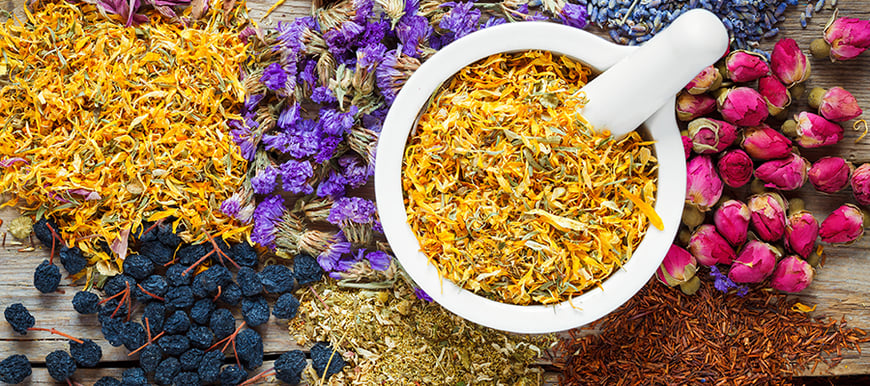 This May, we all came together to celebrate Herb Month at ACHS, and it was amazing! In honor of Herb Day on May 2, we held four online live webinars to highlight the power of herbs and their role in everyday health. We were excited to see that they were a bit hit, and we are compiling all of the recordings here for anyone who may have missed out on the fun.
Here's a recap of what we taught in our online classes.
Sourdough making- from Starter to Finish
In this exciting two part webinar, ACHS Professor Anisa Kassim taught us how to make starter for sourdough bread and showed us how to bake herbal sourdough. If you were jealous of all the other people baking bread during quarantine, you don't need to be anymore! Just check out Anisa's lesson and you will be baking delicious bread in no time.
Click here for the recording and slides.
Principles of Ayurveda and Chinese Medicine in Cooking
In this webinar, Anisa taught us about ayurveda and chinese medicine, herbs, acupressure points, and the power of Qi Gong for overall health. She taught us how to make some delicious Kitchari and chai, too. Curious to learn more? Take a peek at her fun and engaging lesson below!
Click here for the recording and slides.
Aromatherapy to Cleanse our Homes and Hands
In our final webinar of the month, Professor and aromatherapy expert Amanda Lattin taught us how to make household cleansers using pantry items, essential oils and herbs, a face mask spritzer, and hand cleansing wipes and spray. Check our her useful and great smelling recipes below, and learn how to make them yourself!
Click here for the recording and slides
Meet our presenters!
Anisa Kassim, BA, MPH, MTOM, CHES
ACHS Professor Anisa Kassim is a licensed acupuncturist and public health educator. She has been working professionally in the field of health for the last 14 years. After working in the area of training and health education, she pursued a degree in the area of Traditional Chinese Medicine and is a licensed acupuncturist and herbalist. She currently owns a health institute in California that has various integrative modalities, including a tai chi, qi gong, and yoga therapy school. She has been teaching online for the last five years in the areas of public and integrative health. She utilizes her Eastern and Western background when working with patients and with her students in the online classroom.
Amanda Lattin, BA, MAT, DIP. AROMA., MH, RA
ACHS Professor and Aromatherapy Program Chair Amanda Lattin has had a passion for growing and using nutritional and medicinal plants since she planted her first garden at age six. She completed her Master's of Teaching with a concentration in Chemistry at Lewis and Clark College and studied essential oils with Dr. Kurt Schnaubelt at the Pacific Institute of Aromatherapy. She also holds diplomas in Aromatherapy and Herbal Studies at ACHS. Amanda has taught the chemistry of essential oils at the College of Botanical Healing Arts in Santa Cruz as well as at many workshops and seminars. She has written articles on Aromatherapy as well as served as a subject consultant for various schools. She also runs an Aromatherapy and Herbal Consulting practice in Portland, OR. Amanda became an Aromatherapy Registration Council Registered Aromatherapist in April 2013.
This article is for informational purposes only. It is not intended to treat, diagnose, cure, or prevent disease. This article has not been reviewed by the FDA. Always consult with your primary care physician or naturopathic doctor before making any significant changes to your health and wellness routine.
Disclosure of Material Connection: This blog may contain affiliate links. I am disclosing this in accordance with the Federal Trade Commission's 16 CFR, Part 255: "Guides Concerning the Use of Endorsements and Testimonials in Advertising."
About American College of Healthcare Sciences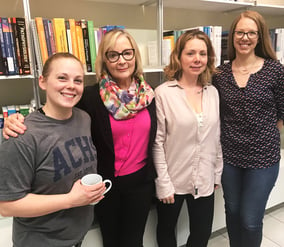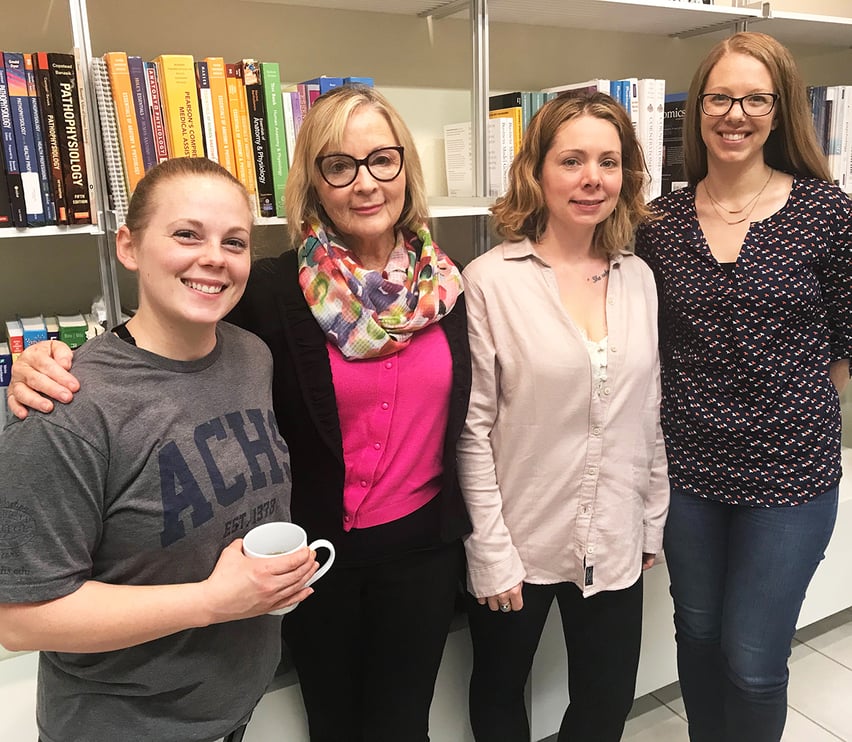 American College founded in 1978, is a fully online accredited institute of higher education specializing in holistic health. Based in Portland, OR; our goal is to make research-driven and science-based holistic health education taught by industry-leading experts accessible to anyone anywhere while still giving students a hands-on experiential learning experience like a traditional college and a strong sense of community, school pride and student bond.
This commitment to our students and graduates reflects in our current survey results that reflect 98% of our students would recommend ACHS to a friend or family member.
We believe education is the most powerful tool for changing an individual and the world around us.
When a person enrolls as ACHS, it is vitally important that they graduate with tools they need to forge their own holistic and sustainable missions, build up their communities confidently and changing the face of healthcare with knowledge.
For more information visit achs.edu.