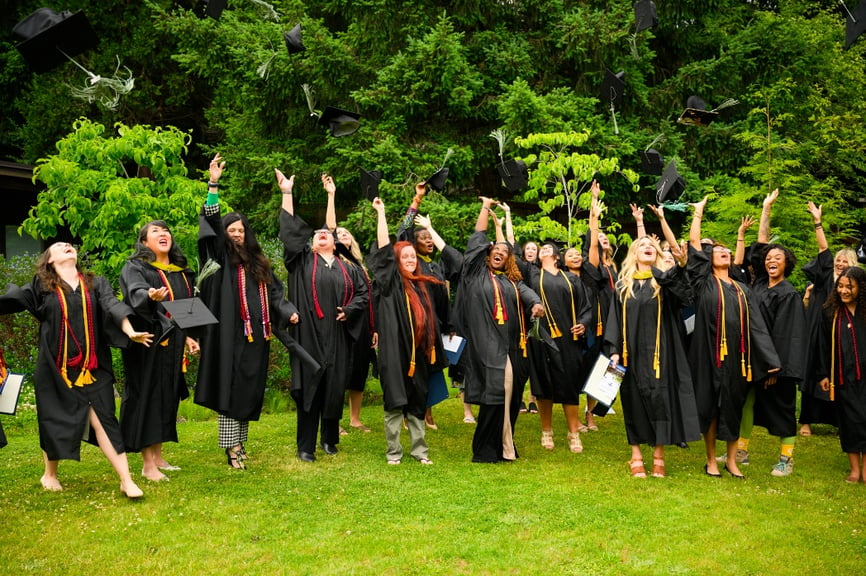 Every June, the ACHS Commencement Ceremony brings together our diverse group of students, graduates, staff, and faculty who are driven by their passion to create a positive impact and drive meaningful change.

It's been two months since our incredible 2023 ACHS Commencement Ceremony where ACHS celebrated nearly 350 graduates who are already changemakers in their community.

Graduation is the highlight of our year at ACHS and fuels us to continually improve and support every one of our students to achieve their dreams. As we head into the Fall semester with a new cohort of students ready to commit to their goals and bring their passion for wellness to the classroom, I am reminded of the incredible stories of our 2023 graduates and the hard work and perseverance they demonstrated to reach the finish line.
My hope is that the inspiring stories and successes shared at graduation can also fuel students who are just beginning their education and re-invigorate those who are already on this journey. Graduation is a glimpse into the future and a reminder of why we're doing this work and should always keep going!
Can you picture yourself here?

Each of ACHS's graduates has a unique story - the experiences that led them to study integrative health and wellness, what propelled them to persist through the challenges of going back to school - while juggling life's many curveballs, and where they plan to go with their education. Look no further than the 2023 Outstanding Graduate Sian Seligman and Famous Alumni Dr. Janet Carter, two graduates who are breaking new ground in their fields.


Our graduates are:
At ACHS, we are a community of learners, cheering each other on and lifting each other up with a mission to bring health and wellness knowledge to our global community and lead the advancement of evidence-based integrative health and wellness. I'm already looking forward to the 2024 graduation and can't wait to meet our next class of graduates! I hope we'll see you there!