Image: pexels.com
Forest Bathing
Who does not enjoy a walking in the park? After all, "A walk in the park," is a metaphor for something fun and easy. For a student of herbalism, walking in the forests and field usually contains the added pleasure of exploration and study of edible and medicinal from the smallest green plants to the tallest trees. And for some, harvesting such plants in their natural habitat—known as wild crafting—is the goal for a walk in the woods.
But the popularity of wild crafting for either personal use or commercial gain has put pressure on some populations of our wild treasures. Organizations such as United Plant Savers have compiled lists of plants that are either "At Risk" or "To Watch". It behooves the student of herbalism to consider whether or not collecting local, rare, indigenous plants is necessary at all. Perhaps it is wise to focus on the abundant, perennial wild weeds dandelions for example, that it would seem to be impossible to over-harvest.
And while contemplating that idea, one might consider the value of a walk in the park or forest, not as a shopping trip to gather plants, but as a healthy, even medicinal, adventure in and of itself. Merely being among the plants and trees is enough without having to ingest them as medicine.
The Japanese have incorporated just such a philosophy into their medical system. Shinrin-Yoku, translates into English as 'forest bathing'. It means taking in the forest atmosphere during a leisurely walk. It is a therapy that was developed in Japan during the 1980s, and has become a cornerstone of preventive health care and healing in Japanese medicine.
Researchers, primarily in Japan and South Korea, have conducted studies on the health benefits of spending time amongst the trees, demonstrating that forest bathing positively creates calming neuro-psychological effects through changes in the nervous system, reducing the stress hormone cortisol and boosting the immune system.
Recent research shows that trees having healing constituents because they release antimicrobial essential oils, called phytoncides. These plant components protect trees from microbes and have many health benefits. The oils boost mood and immune system function; reduce blood pressure, heart rate, stress, anxiety, and confusion; improve sleep and creativity; and may even help fight cancer and depression. The technique is to embrace the forest with all your senses.
In these unprecedented times as words and phrases such as "Covid-19", "sheltering in place", "social distancing", "contact tracing", become part of our everyday conversation, Forest Bathing can be an essential component of a healthy lifestyle just as it would be in ordinary times. Just observe the safety and common-sense protocols that by now should be second nature.
If you find yourself alone on a forest path, there is no need to wear a mask. But carry one with you and put it one if you find yourself sharing that path even briefly. Many paths are narrow and do not allow for the recommended six feet distance, so put on that mask. Should you encounter a fellow hiker, keep moving in order to reduce the contact time between you and them. That is not the time to gawk at what you think might be a rosette of leaves that could be a mullein in its first year of growth.
How to Forest Bathe
Leave distractions behind. You do not need your cell phone, camera or Fitbit. Leave them in your car.
Let go of "goals".
Pause now and again to appreciate a leaf, a mushroom, or the sensation of your feet on the path.
Stop, sit & listen to the forest. What do you hear?
If you hike with others, agree to remain silent until your adventure is over.
Many parks and trailheads have public restrooms. Don't expect there to be hand sanitizer or even soap. Carry hand sanitizer and antimicrobial wipes with you and use them.
Not all parks are going to be open during this pandemic. And many will be. Consult websites and field guides on parks and hiking spots. Look for the more obscure and less frequented areas. The Pacific Northwest has an abundance of forest hikes of great beauty. A mindful walk in any place where there are trees can be good medicine. Carry your mask. Wash your hands when you get home. Make Forest Bathing a part of your health care routine. And save wild crafting of abundant wild weeds for another time.
References & more reading:
https://www.npr.org/sections/goatsandsoda/2020/06/27/882866178/masks-and-the-outdoor-exerciser-advice-for-runners-bikers-walkers-hikers?utm_source=pocket-newtab
https://unitedplantsavers.org/species-at-risk-list/
https://qz.com/1208959/japanese-forest-medicine-is-the-art-of-using-nature-to-heal-yourself-wherever-you-are/
https://stateparks.oregon.gov/index.cfm?do=v.dsp_parkstatus
Join us and help reduce plastic use!
The Plastic Free Ecochallenge is a 31-day, global challenge to reduce and refuse single-use plastics. As they explain on their website, "throughout the Ecochallenge, share your progress, success, and reflections with fellow Ecochallengers, all while earning points for completed actions."
Join the ACHS Ecochallenge Team and help us earn points throughout the month! If our ACHS Team scores 10,000 points in the Ecochallenge through completing sustainable actions, the college will donate $1,000 to a local, sustainable, inclusive organization that represents ACHS values: Mudbone Grown.
About American College of Healthcare Sciences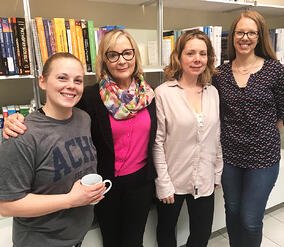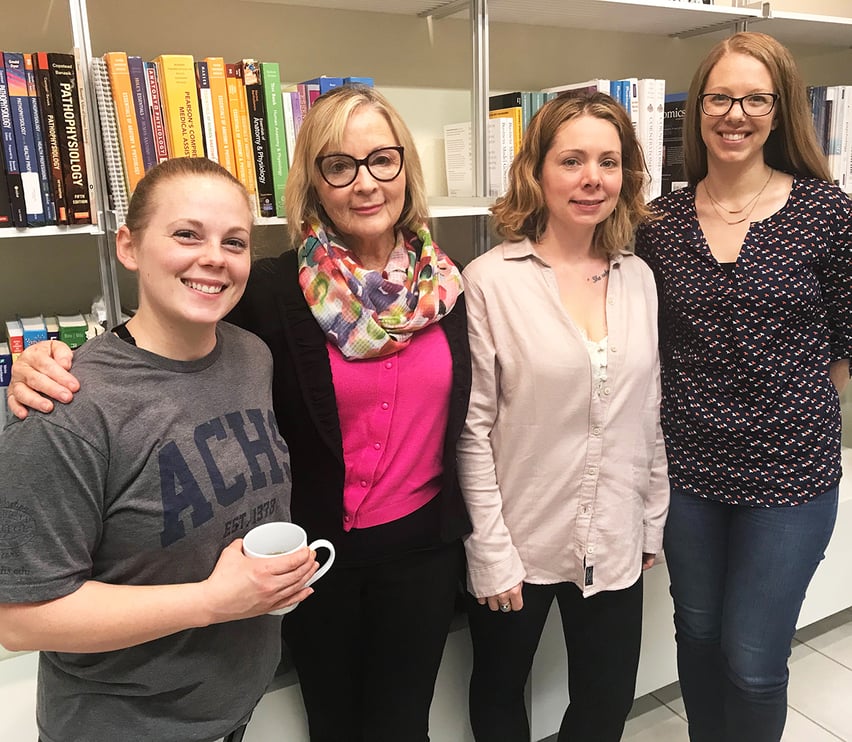 American College founded in 1978, is a fully online accredited institute of higher education specializing in holistic health. Based in Portland, OR; our goal is to make research-driven and science-based holistic health education taught by industry-leading experts accessible to anyone anywhere while still giving students a hands-on experiential learning experience like a traditional college and a strong sense of community, school pride and student bond.
This commitment to our students and graduates reflects in our current survey results that reflect 98% of our students would recommend ACHS to a friend or family member.
We believe education is the most powerful tool for changing an individual and the world around us.
When a person enrolls as ACHS, it is vitally important that they graduate with tools they need to forge their own holistic and sustainable missions, build up their communities confidently and changing the face of healthcare with knowledge.
For more information visit achs.edu