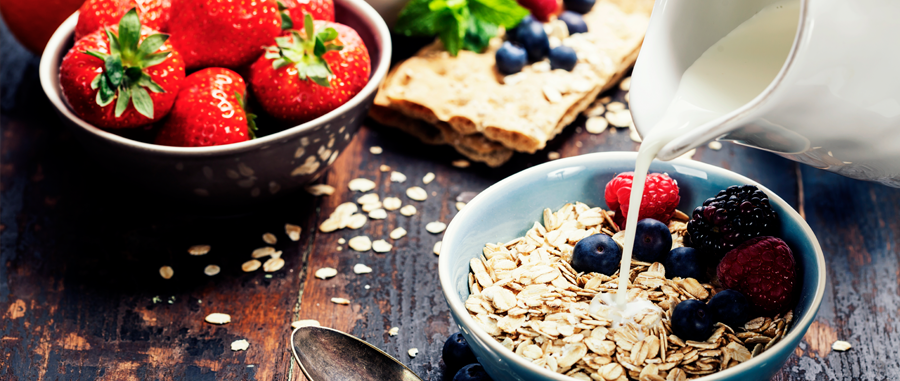 Ha, the title would imply that I have a battle free relationship with my teenager. Wouldn't that be incredible?
Reality is that there is no magic cure for teenagers other than surviving them. I do try to minimize the cringe by preemptively controlling what my kids have access to food-wise.
Teaching Teens how to Make Healthy Choices
Since my teenager was a little girl I have never made her eat if she's not hungry and I've never said no to what she wants to eat. I can hear the readers who let their kids eat anything going "what a load of…………………..". I do, however; I only ever put food in the fridge or in the cupboards that I'm not going to feel upset if they:
Eat it all
Let it rot, or

Eat it partially and leave it to rot under their bed.
What I do have on hand for them to eat– I make sure it's grabbable, nukeable or it's easy to make, even for the 5-year-old in 5 mins or less. For example; I always have avocados on hand, I always have whole grain bread, I always have apples or pears, and I always have oatmeal! Lots and lots of steel cut oatmeal.
I know you're probably asking why oatmeal?
Simple; I use it like ramen. I use it like rice. I use it for the dog's foods and kids foods. I sometimes mix those two up and the kids aren't too happy but all in all, it works out. Some of our favorites are savory oatmeal, fresh fruit oatmeal, oatmeal with nuts or eggs or avocado.
You can buy unsweetened instant organic steel cut oatmeal. It takes about 3 minutes and my kids add cheese, avocado, fresh spinach, tomatoes or some pre-cooked ground turkey. The small human adds agave and Nutella. They eat it for breakfast, lunch or dinner – and it's healthy!
Oatmeal is a quick, low glycemic food that creates quick burnable energy.
No lingering unburnt carbs and no food crash and most importantly no peaks and valleys in glucose levels which for teenagers helps reduce moodiness, brain fog, and exhaustion. It for sure won't change their attitude or late nights on the cell phones but it's a healthy alternative to pizza or top ramen.
There are a myriad of studies that link high sugar intake of teens to depression, obesity and a plethora of other unhealthy side effects – we hear about it all the time but for me and my kids I've managed to bridge the crave and mellow the moods with pots of warm sweet or savory whole grain steel cut oats.
No Crash and Burn
I strongly believe that regulated blood sugar aids with mood, sleep, energy and weight management. I try to keep my own blood sugar regulated and feel so much better when I'm on track. The great thing with oats is they make you feel full longer so you don't really need the snacks. Healthy food does take time to do but it's actually less time than a horrendous teenage argument that leaves me feeling drained and tired.
If you want to try something different to help ease your tired teen's mood try steel cut oats you'll be amazed at how quickly kids forget if their go-to option isn't overly healthy or difficult to make. As successful as I am in some regards, the reality is my teenager is still a teenager but she seems to be a nicer version when she eats food for fuel while killing the crave. My 5-year-old is still a 5-year-old.
About ACHS
Founded in 1978, ACHS.edu is a Portland, OR-based, accredited college offering online, on-campus, and study abroad integrative health education. ACHS also has a satellite campus in Kona, Hawaii. With undergraduate and graduate degrees, diplomas, certificates, and continuing education units in integrative health, ACHS makes holistic health and wellness education accessible to a diverse community, including healthcare professionals, military students, stay-at-home parents, and lifelong learners. Specializations include aromatherapy, herbal medicine, holistic nutrition, and wellness coaching. ACHS is a Certified B Corporation® and was ranked five of 100 Best Green Workplaces in Oregon 2018 by Oregon Business magazine. ACHS was also honored with 2016 and 2017 When Work Works awards, administered by the Families and Work Institute and the Society for Human Resource Management, and received the City of Portland Sustainability at Work Certification in 2017. ACHS is accredited by the Distance Education Accrediting Commission (DEAC), which is recognized by the U.S. Department of Education and by the Council for Higher Education Accreditation (CHEA), and is also approved by the Office of Degree Authorization of the Oregon Higher Education Coordinating Commission and authorized by the Hawaii Department of Commerce and Consumer Affairs, Hawaii Post-Secondary Education Authorization Program (HPEAP). Visit achs.edu.