Copyright: Pixabay.com
The Echinacea Story
Echinacea is certainly one of the most popular dietary supplements in the United States today, but it took a rather circuitous route to achieve such popularity. Let's start at the beginning. Echinacea grows wild in the central United States and Canada. There are ten distinct species of Echinacea identified, but definitely Echinacea purpurea is most commonly selected for use in the Natural Health field.
Native Americans were the first to recognize the health benefits of the plant, notably the Cheyenne, Comanche and Kiowa tribes. This blog writer has the privilege of working with members of the Cheyenne-Arapaho tribe here in Oklahoma. My association with the tribe has prompted a special interest in Echinacea, simply because it is such an important part of local culture, revered for its benefits. The Cheyenne-Arapaho call Echinacea "Snakeroot" because of its value in treating snakebite. But they use it for many other purposes today. [1]
Historically, the leaves and roots of Echinacea purpurea were used to prepare teas for sore throat, and also applied directly to sore teeth or skin lesions. But the most common use throughout its history has been for immune support in fighting of colds and common viral illnesses.
Copyright: apothecary-shoppe.com
When the land run came to the plains, early settlers discovered the benefits of Echinacea, taught by the tribes. One of those early settlers, John Uri Lloyd introduced Echinacea to American healthcare professionals back east, and eventually that spread across the nation. Lloyd was a pharmacist and early innovator in herbal supports. [1]
Echinacea became quite popular in America during the late 1800's and early 1900's. But the rise of synthetic medications in the 1930's largely replaced it. Echinacea lost favor at that time. Doctors and patients in the 1930's and 1940's preferred to utilize an antibiotic, whether that made any clinical sense or not.
Interestingly, while Echinacea was declining in America, German scientists realized its value. In the 1940's and beyond, it became widely used throughout Europe. It continues its popularity in most European nations today. In fact, most of the clinical research on Echinacea has been done in Europe. [1]
Echinacea's story came full circle in 1986 when production began in the United States in Ashland, Oregon. Americans have been experiencing something of an herbal renaissance since that time I believe, and Echinacea is an important part of that renaissance.
Evidence-Based Practice - Meta-Analysis Proves Effectiveness
Despite its widespread use over hundreds of years and in many nations around the world, questions remained about Echinacea's effectiveness. The problem was simply that all studies conducted were too small to demonstrate statistically significant benefit.
However, researchers at the University of Connecticut solved that problem by conducting a meta-analysis of 14 clinical trials including 1,600 patients. What they found is that Echinacea reduces the chances of catching the common cold by 58%. And it reduces the duration of the common cold by approximately 1.4 days. These results were published in the highly regarded British medical journal, The Lancet. [2]
The studies included by UConn researchers were all randomized, placebo-controlled, peer-reviewed studies. Because of the scope of the meta-analysis, and the high quality of the data included, researchers were able to compile the results of the smaller studies and demonstrate Echinacea's benefit statistically.
Quoting UConn Assistant Professor of Pharmacy Craig Coleman, "the take home message from our study is that Echinacea does indeed have powerful cold prevention and cold treatment benefits. The significance of that finding becomes clear when you consider Americans suffer from one billion colds annually and spend about $1.5 billion annually for doctor's visits and another $2 billion annually on non-prescription cough and cold treatments." [2]
I am of course very interested in the results of this meta-analysis on Echinacea, but I am also quite interested in the use of meta-analysis to study the benefits of other Natural supports. Our field has suffered from a lack of high quality data, usually because of sample sizes which are too small to achieve statistical significance. Perhaps meta-analysis can help to provide true answers on other Natural approaches to health.

A great day for Deryl's family in the village of Lahina, Maui.
(Deryl pictured front and center)
Recommendations for Clients
I recommend Echinacea to my own clients regularly and with confidence. I recommend beginning a full month in advance of the local viral illness season and continuing throughout the season. In much of the United States that means taking Echinacea from August through March.
Standard adult dose is 350 mg Echinacea purpurea aerial parts, taken twice daily with meals.
Other Natural Health professionals will of course have their own recommendations on ways to administer this support. For myself, whatever makes it easiest for clients to participate is best. Keep it simple.
Important considerations, Echinacea is not recommended for clients with auto-immune disorders, and it is not recommended for clients with daisy or ragweed allergies. Other than those two considerations, Echinacea is very safe. I have been recommending it for more than 20 years with no reports of adverse outcomes.
Hopefully this blog post has provided food for thought as you consider your own health and prevention of illness. And hopefully practitioners will consider this information as they make recommendations for clients.
References
[1] Echinacea History. (2018, June 4). Retrieved November 26, 2019, from https://www.pitt.edu/~cjm6/w98echin.html
[2] Echinacea Could Cut Chances of Catching Common Cold By More Than Half. (2007, June 26). Retrieved November 26, 2019, from http://news.uconn.edu/2007/June/rel07056.html
About American College of Healthcare Sciences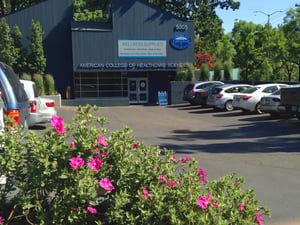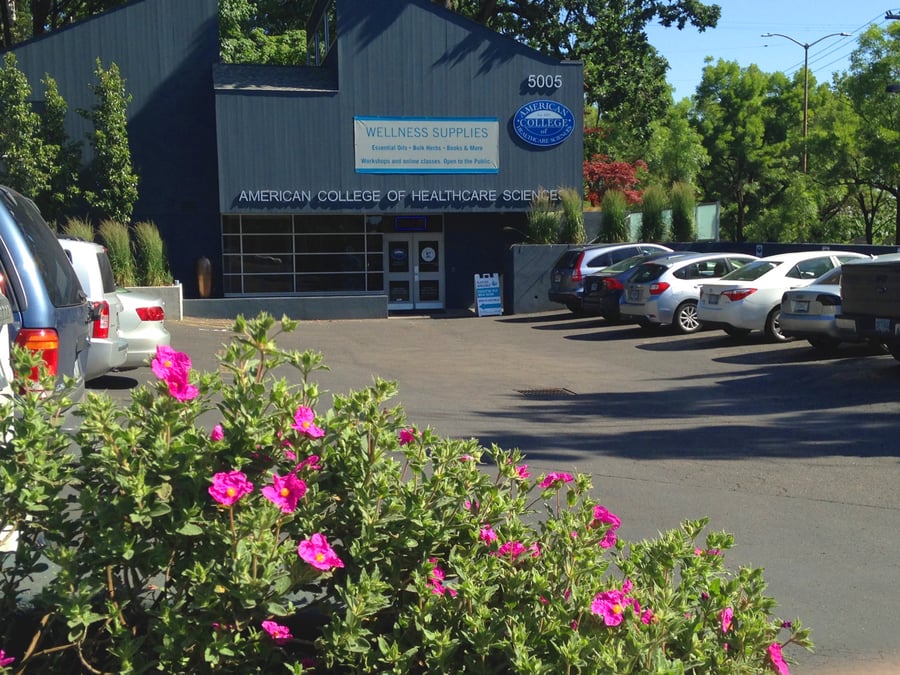 Founded in 1978, ACHS.edu is a Portland, Ore.-based, accredited college offering online, on-campus, and study abroad integrative health education. With undergraduate and graduate degrees, diplomas, certificates, and continuing education units in integrative health, ACHS makes holistic health and wellness education accessible to a diverse community, including healthcare professionals, military students, stay-at-home parents, and lifelong learners. Specializations include aromatherapy, herbal medicine, holistic nutrition, wellness coaching, and integrative health modalities. ACHS is a Certified B Corporation® and was named three of 100 Best Green Workplaces in Oregon 2019 by Oregon Business magazine. ACHS is also accredited by the Distance Education Accrediting Commission (DEAC), which is recognized by the U.S. Department of Education and by the Council for Higher Education Accreditation (CHEA). In response to our commitment to service members, veterans and military spouses, ACHS has been designated as one of the top 15% of military-friendly institutions in the U.S. for nine years in a row. For more information visit achs.edu.
This article is for informational purposes only. It is not intended to treat, diagnose, cure, or prevent disease. This article has not been reviewed by the FDA. Always consult with your primary care physician or naturopathic doctor before making any significant changes to your health and wellness routine.