ACHS student Ashley Wales taught us all how to make this easy DIY lotion bar as part of our Plastic Free July webinar series. As Ashley said in her webinar, your skin is the biggest organ in your body so it's important to know what ingredients you're putting onto it. One great way to know is by making the skincare products yourself. If you want to try making one of her lotion bars, here's how!
Homemade Lotion Bar
Ingredients
Directions
Fill a small saucepan with 1-2" of water and bring to a boil.
Add shea butter, coconut oil, and beeswax to a mason jar or Pyrex measuring cup and set into the pot.
Boil until melted, then remove from heat.
Add essential oil, and stir until combined.
Line a bread pan with parchment paper or use and ice cube tray. While still liquid, pour into molds and allow to harden.
One the lotion bar is hardened, you can store it in a metal tin, or wrap it in the parchment paper that you used in step 5, as seen in the blog header image. Whichever packing you choose to use, try to stick to plastic free!
If you make the lotion bar, what essential oil will you use? Let us know in the comments below. For the bar in the photo, Ashley used Organic Bergamot essential oil.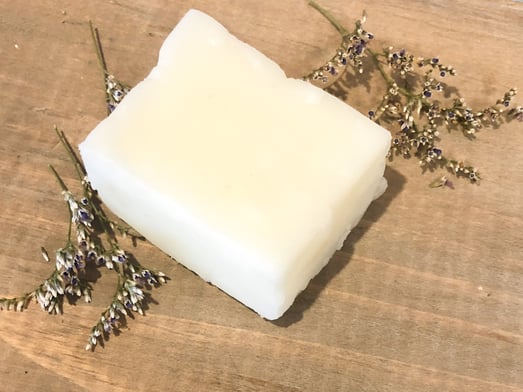 Pictured: One of Ashley's lotion bars
A big thank you to Ashley Wales for providing us with this recipe and teaching us about clean skincare! She is currently working on her Bachelor of Science in Integrative Health Sciences (BSIHS) specializing in aromatherapy and herbs at ACHS.
To watch the webinar recording of "Plastic Free DIY: Making a Lotion Bar" and see Ashley make the lotion bar and answer audience questions, click here.
Join us and help reduce plastic use!
The Plastic Free Ecochallenge is a 31-day, global challenge to reduce and refuse single-use plastics. As they explain on their website, "throughout the Ecochallenge, share your progress, success, and reflections with fellow Ecochallengers, all while earning points for completed actions."
Join the ACHS Ecochallenge Team and help us earn points throughout the month! If our ACHS Team scores 10,000 points in the Ecochallenge through completing sustainable actions, the college will donate $1,000 to a local, sustainable, inclusive organization that represents ACHS values: Mudbone Grown.
Disclosure of Material Connection: This blog may contain affiliate links. I am disclosing this in accordance with the Federal Trade Commission's 16 CFR, Part 255: "Guides Concerning the Use of Endorsements and Testimonials in Advertising.
Disclaimer: This article is for informational purposes only. It is not intended to treat, diagnose, cure, or prevent disease. This article has not been reviewed by the FDA. Always consult with your primary care physician or naturopathic doctor before making any significant changes to your health and wellness routine.
About American College of Healthcare Sciences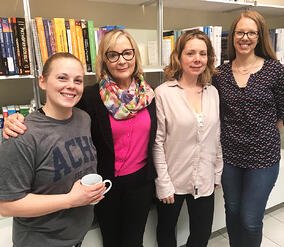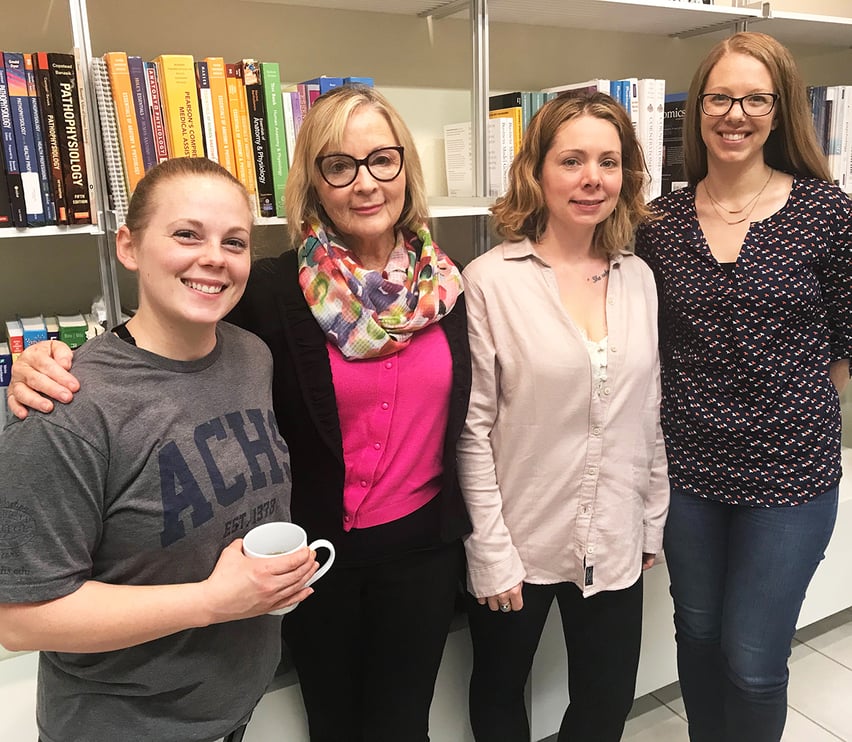 American College founded in 1978, is a fully online accredited institute of higher education specializing in holistic health. Based in Portland, OR; our goal is to make research-driven and science-based holistic health education taught by industry-leading experts accessible to anyone anywhere while still giving students a hands-on experiential learning experience like a traditional college and a strong sense of community, school pride and student bond.
This commitment to our students and graduates reflects in our current survey results that reflect 98% of our students would recommend ACHS to a friend or family member.
We believe education is the most powerful tool for changing an individual and the world around us.
When a person enrolls as ACHS, it is vitally important that they graduate with tools they need to forge their own holistic and sustainable missions, build up their communities confidently and changing the face of healthcare with knowledge.
For more information visit achs.edu