As an earth-loving natural mama I aspire to exclusively use sustainable, healthy cleaning and personal care products. However as a single mom, the price tag for such products often excludes me from acquiring them. For this reason I have learned to make my own tailor-made products. Several years ago I stumbled upon a basic DIY laundry detergent recipe which not only utilizes any arsenal of essential oils, it is frugal, gentle to clothes and gentle to humans and the earth. As an added bonus is it is about 1/4 the cost of the leading name-brand natural sustainable laundry detergent on the market.

Supplies
2 gallons + 1 quart Boiling Water
1 bar castile soap or natural laundry soap, grated
2 cups Borax
2 cups Washing Soda
3 gallon container
Empty jugs to store the detergent
Funnel
Mixing Spoon
Cheese Grater
20 drops of essential oils
Instructions
Bring 1 gallon of water to a boil and pour into the bucket.

Add the borax and washing soda and stir to dissolve into the water.

Bring 1 quart of water to a boil and add the grated soap to it. Keep stirring (whisking) until the soap is completely melted with no chunks.

Pour the melted soap into the bucket with the already dissolved borax/washing soda mixture. Stir very well.

Add the last gallon of boiling water to the bucket and stir to mix.

Let the detergent cool down a bit (about an hour or so).

Using the funnel, pour the detergent into your empty jugs.

Use between 1/4 to 1/2 cup per load. (around 1/4 cup for HE washers)
---
Total yield of recipe = 320 ounces
---
I have selected the following essential oils for their fragrance and non-staining properties:
Australian Tea Tree • antimicrobial
Rosemary • antimicrobial, deodorizing
Lavender • antimicrobial, fragrance
Geranium • antimicrobial, fragrance
Cost Breakdown
Borax, 65 ounces $5 • 16 ounces per batch x $.08 per ounce • 4 batches per box
Washing soda, 55 ounces $6 • 16 ounces x $.11 per ounce • 4 batches per box
Kirk's Laundry Soap $1.25
---
To figure the pricing on the oils: A 10 ml bottle of essential oil contains 200-250 drops.
Rosemary: 14.75 for 10 ml .07 per drop x 5 drops $.35
Tea Tree: $12.75 for 10 ml .06 per drop x 5 drops $.30
Lavender: $29.75 10 ml .14 per drop x 5 drops $.70
Geranium: $33.75 10 ml .17 per drop x 5 drops $.85
---
For one 320 ounce batch of DIY earth-friendly frugal laundry detergent, costs are:
$2.20 for Essential Oils
$1.28 Borax (16 ounces at $.08 per ounce)
$1.76 Washing Soda (16 ounces at $.11 per ounce)
$1.25 Laundry Soap
---
Total = $6.49 for one batch
4 ounces of detergent per load yields 80 loads for $6.49 which turns out to be a whopping $.08 per load!
For comparison, Seventh Generation yields 53 loads for $12.99, which averages $.25 per load!
Do you want to join the global holistic health initiative and connect with holistic heroes worldwide?
About American College of Healthcare Sciences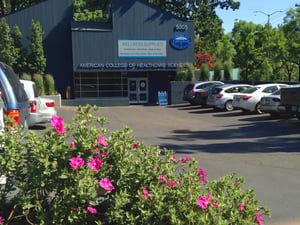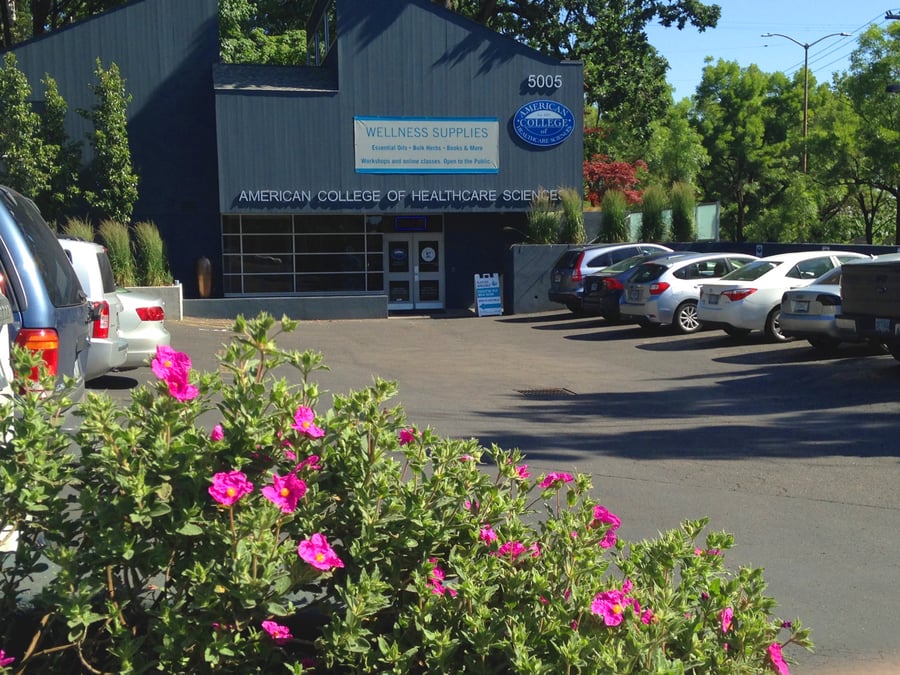 Founded in 1978, ACHS.edu is a Portland, Ore.-based, accredited college offering online, on-campus, and study abroad integrative health education. With undergraduate and graduate degrees, diplomas, certificates, and continuing education units in integrative health, ACHS makes holistic health and wellness education accessible to a diverse community, including healthcare professionals, military students, stay-at-home parents, and lifelong learners. Specializations include aromatherapy, herbal medicine, holistic nutrition, and integrative health. ACHS is a Certified B Corporation® and was named two of 100 Best Green Workplaces in Oregon 2017 by Oregon Business magazine. ACHS is also accredited by the Distance Education Accrediting Commission (DEAC), which is recognized by the U.S. Department of Education and by the Council for Higher Education Accreditation (CHEA). In response to our commitment to service members, veterans and military spouses, ACHS has been designated as one of the top 16% of military-friendly institutions in the U.S. for nine years in a row. For more information visit achs.edu.