Copyright: 123rf.com
Here in the Pacific Northwest we enjoyed unseasonably warm weather during the month of May. About the same time, a study published in the Journal of the American Medical Association came out with information about active and questionable ingredients in sunscreen having the ability to permeate the users skin and enter the blood stream. The FDA announced that mineral sunscreen ingredients, specifically zinc oxide and titanium dioxide, are safe, but another 12 ingredients commonly used in sunscreens, including oxybenzone and octinoxate, need more research to determine if they can be officially listed as safe.
I decided to research further to understand the possible effect of these questionable ingredients and also discover how to best protect my skin from ultraviolet radiation, UVA and UVB, that damage the skin, age it prematurely and increase the risk of skin cancer.
It turns out that UVB is the chief culprit behind sunburn, while UVA rays, which penetrate the skin more deeply, are associated with wrinkling, leathering, sagging, and other light-induced effects of aging. I found it alarming when I read that UVA rays also exacerbate the carcinogenic effects of UVB rays, and increasingly are being seen as a cause of skin cancer on their own.
In further investigation, I read that sunscreens vary in their ability to protect against UVA and UVB and that SPF, the acronym for Sun Protection Factor, is used to measure a sunscreen's ability to prevent UVB from damaging the skin. Overall my investigation agreed with the FDA finding that sunscreens with an SPF of 15 to 50 are sufficient amounts to protect the skin and anything above that may give the user a false impression that they are better protected than they actually are.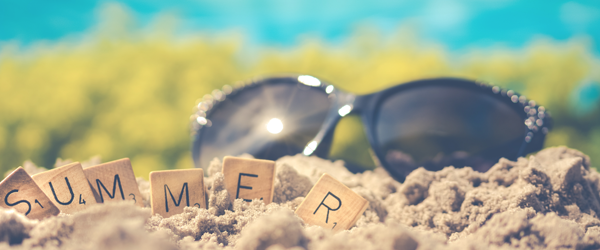 Copyright: pxhere.com
However, there are still concerns about the effect of some ingredients. This website lists ingredients to look for and avoid in sunscreen products. They may cause eczema, toxicity build up, hormone altercations that throw off your endocrine system. I found this really helpful.
The biggest change to sunscreen this year (and in a long time) is a new Hawaiian law that bans the use of oxybenzone and octinoxate, two of the most commonly-used sunscreen ingredients. Human and environmental health concerns apparently led to the decision to ban the ingredients because they have been shown to cause coral bleaching (a highly-threatening illness), death and damaged DNA of coral larvae. In humans, the ingredients are linked to disrupting fertility and causing reproductive issues. While Hawaii is the first state to go so far as to outlaw the sale, we consumers in any location can choose to switch to a safer option.
I also found this interesting website that lists the top ten natural SPF ingredients that we can use when making our own sunscreen products. They include shea butter, aloe vera and strawberry and raspberry extracts.
DIY Natural Aromatherapy Sunscreen:
Use a double-boiler method to melt the following:


1/4 cup beeswax

1/2 cup mango butter

1/2 cup coconut oil

Remove from heat, let cool a couple minutes, and then add the following:


1/4 cup apricot kernel oil

60 drops essential oil (1% dilution) – stir well after adding

1/2 cup non-nano zinc oxide

(optional) 2-3 Tbsp cacao powder

Refrigerate for 30 minutes. Zinc oxide and cacao powder may have settled to the bottom of bowl during cooling process. Use hand mixer for 1-2 minutes to blend everything together really well. Transfer sunscreen to silicone squeeze bottles (1 batch fills 3-4 of these 3 ounce bottles).
Want to learn more about natural skincare formulations and remedies? Check out our updated Rose ebook!
About American College of Healthcare Sciences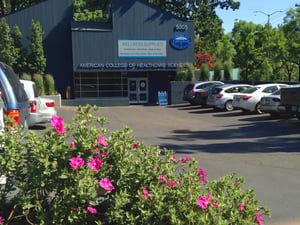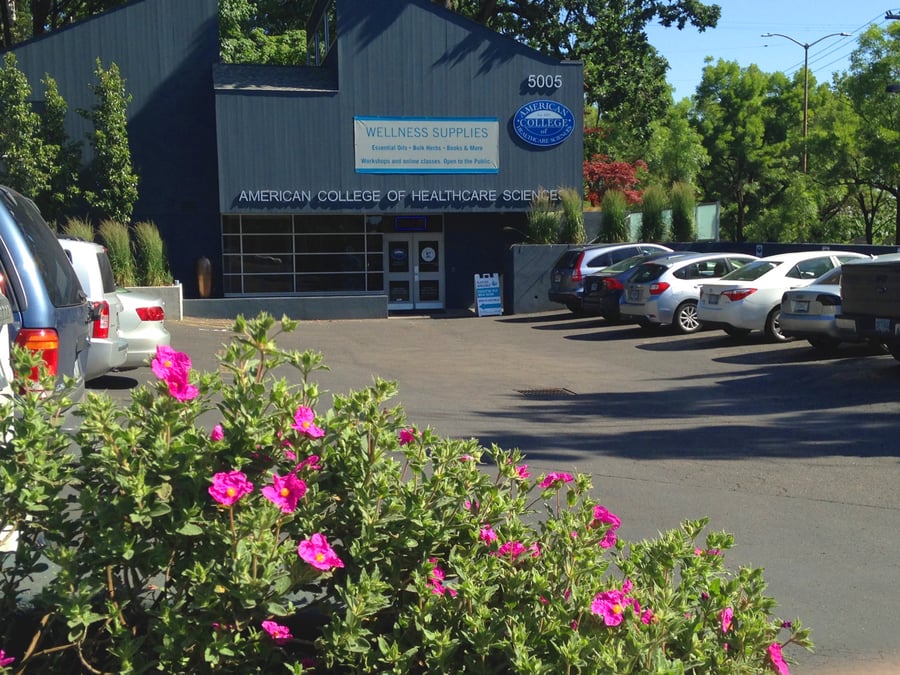 Founded in 1978, ACHS.edu is a Portland, Ore.-based, accredited college offering online, on-campus, and study abroad integrative health education. With undergraduate and graduate degrees, diplomas, certificates, and continuing education units in integrative health, ACHS makes holistic health and wellness education accessible to a diverse community, including healthcare professionals, military students, stay-at-home parents, and lifelong learners. Specializations include aromatherapy, herbal medicine, holistic nutrition, and integrative health. ACHS is a Certified B Corporation® and was named two of 100 Best Green Workplaces in Oregon 2017 by Oregon Business magazine. ACHS is also accredited by the Distance Education Accrediting Commission (DEAC), which is recognized by the U.S. Department of Education and by the Council for Higher Education Accreditation (CHEA). In response to our commitment to service members, veterans and military spouses, ACHS has been designated as one of the top 16% of military-friendly institutions in the U.S. for nine years in a row. For more information visit achs.edu.
Blog References:
https://abcnews.go.com/Health/study-shows-active-ingredients-sunscreen-absorbed-bloodstream-fda/story?id=62858765
https://abcnews.go.com/Politics/fda-mineral-sunscreens-safe-chemical-sunscreens-research/story?id=61217564
https://www.skincancer.org/prevention/sun-protection/sunscreen/sunscreens-explained
http://www.healthinsurancequotes.org/7-harmful-sunscreen-ingredients-to-avoid/
https://www.beach.com/beaches/harmful-sunscreen-ingredients-to-avoid-in-2019/
https://www.ewg.org/sunscreen/report/whats-wrong-with-high-spf/
https://www.getthegloss.com/article/natural-spf-the-top-10-ingredients-to-boost-sun-protection