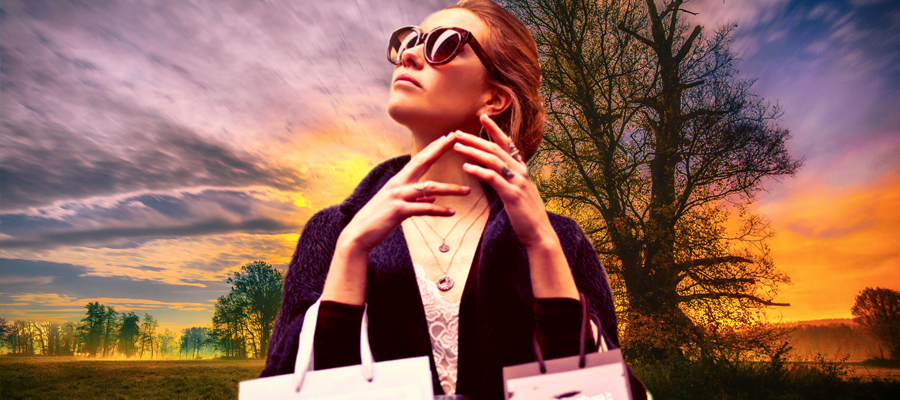 Image Copyright: pxhere.com
Earth Day is today– but let's make Earth Day every day. I hate to be the one to say "the planet is dying" but the health of the earth has been compromised to such a degree that we must change our purchasing habits to mitigate the problems that unfettered consumerism has created. How quickly the situation improves depends on how quickly we wake up to the effects of our purchasing decisions.
We all buy and sell. We can't all become barefoot hippies living in tree holes. But the choices we make determine the direction of the health of the planet and affect so many poverty-stricken countries whose environmental and workplace policies may be more lax than they should be. Too many goods are created in poor conditions in sweatshops that offer the workers very little in terms of wages and protections– and the sad thing is most of these goods are pushed out the door with little quality control and may quickly fall apart.
Collectively, we can feel really good about walking in a new direction and making new choices.
The Problem: Fast Fashion
I worked at a department store moving products from initial display to markdown to bargain bin. The success of the company is measured by how fast giant truckloads of cheaply produced items wrapped in plastic and cardboard and styrofoam packing peanuts cycle through the store. The amount of waste this produces is staggering. It doesn't take much of a leap to figure out there are just too many clothes being produced, and we have been dining on a consumer diet that doesn't satisfy. The items we are buying at the mall and typical department stores do not stay in our closet for decades.
We often purchase cheaply made products on a whim because they are deeply discounted, and sometimes that is all we think we can afford. But the items either fall apart quickly, discolor or degrade in some way and end up on the rubbish heap.
Let's be real, mindless buying has been running the planet into the ground, and changing our buying habits will eliminate stacks of things piling up and endless trips to retail shops to replace items that fall apart or don't work properly to begin with.

Conscious consuming can help save the planet
As a Certified B Corporation, we like to promote fashion and lifestyle products of eco-friendly and socially conscious artisans and designers. We want the world to know about the amazing things that artists and designers are doing to promote a healthy, fashionable future and support sustainable practices instead of spending our resources on conglomerates that use wasteful and often exploitive practices.
Sustainable Solutions
Purchase sustainably produced quality items that you will treasure for many years.
I can't tell you how many items I have purchased at a deep discount that ended up quickly discarded. I still purchase deeply discounted items but I don't spend every weekend rooting for 75% off products at the mall. Instead, I look on Poshmark or a selection of boutique designer websites that sell quality made-in-the-USA items to take advantage of their flash sales and cyber sales. I sign up for discounts with my favorite vendors, and am surprised at the sales they have at 33% and 50% off.
Purchase well crafted items from thrift stores and charity shops in high-end neighborhoods.
I have purchased most of my designer items at Goodwill shops in very nice neighborhoods. Items that I purchased a decade ago are still top-of the-line and prominently featured in my fashion rotation. The idea is to purchase very nice things you will love forever— that will last longer than the typical discount store items. Look for natural textiles such as silk, linen and cotton.
Get a pre-owned well-engineered appliance.
My lovely parents introduced the Dyson family of goods to me and have heavily utilized their vacuum for 15 years. Years ago I owned a Dyson vacuum, that I sold eventually to move overseas. When I returned I did not think I could afford one so I bought a cheaper model. 18 months later I bought another cheaper model as the first one degraded in performance. Here it is 18 months later again and I need to purchase another vacuum. I have questioned the logic of replacing my vacuum every 18 months because it is poorly made and looked on Craigslist to see if I can find a used Dyson. Lo and behold– reconditioned deluxe model vacuums can be frugally attained for $75-$100. My grandmother owned an Electrolux that lasted 45 years. Consider if we all purchased quality appliances only every 20 years as opposed to filling up landfills with a disposable product every 18 months. The cost savings and environmental benefits are significant.

Buy good shoes!
Anyone remember when Grandma took all day to buy you just the perfect pair of shoes that would last all year and maybe next? Oh I do… I have purchased so many cheap plastic and vinyl shoes from discount stores and the like that not only end up being terribly uncomfortable— they inevitably will fall apart within a year. Quite frankly, most "affordable shoes" even at the $50 range are just awful for the feet and the planet.
There is some debate about the use of animal skins— however I have found that when I purchase quality leather shoes, they last for years, and whenever I get typical shoes at discount prices they turn out to be plastic or vinyl, with no arch support or shock absorption and no breathability. These shoes either wear out right away or don't get worn due to the discomfort. So while I am a vegetarian and do not eat meat, it makes sense to me to wear leather shoes, as replacing a pair of shoes every 3 or 4 years is a lot more sustainable than replacing pleather shoes every 6 months.
Innovative materials are being developed to replace pleather and leather such as pineapple leather, but this textile is not yet in extensive use.
I get high quality shoes such as Born, Clarks, Baretraps and Earth Shoes on the Poshmark app and sometimes at DSW during their special sales. I simply don't purchase any other brands as I can count on these to be durable and comfortable.
Create your own earth-friendly personal care and cleaning products.
We at ACHS have drawn from our passion for wellness and the health of humans and the planet to create volumes of resources freely available to anyone who wants to create effective and safe high-end luxury personal care and cleaning products.
Check out our blog post on on creating earth-friendly laundry detergent for a fraction of the price of leading natural products. Our recipe yields 96 ounces of detergent for $.07 per load of washing. Conversely, Seventh Generation costs $12.99 for 53 loads— $.25 per load and 3 1/2 times the price! Watch this space for my secrets to be revealed.
Similar cost and planet-saving strategies can be used to create your own lotions and personal care products.
Our free ebook on Spring Cleaning with Essential Oils is a great resource to help you get started— but before you venture too far, read our sought after safety guide here.
Our free ebook A Rose by Any Other Name contains decadently gorgeous recipes for lovers of the flower of romance and love as well as detailed information on the properties of rose oil.
If you really want to learn the ins and outs of the business of creating natural products, and come up with your own formulations you will learn to market, label and sell, our Certificate in Natural Products Manufacturing can be earned in a matter of months!
Disclosure of Material Connection: I am the Art Director of the American College of Healthcare Sciences, the Institution that publishes this blog. However, all opinions are my own. This blog may contain affiliate links. I am disclosing this in accordance with the Federal Trade Commission's 16 CFR, Part 255: "Guides Concerning the Use of Endorsements and Testimonials in Advertising."
Do you want to join the global holistic health initiative and connect with holistic heroes worldwide?
About American College of Healthcare Sciences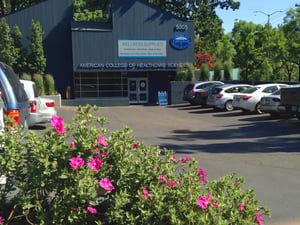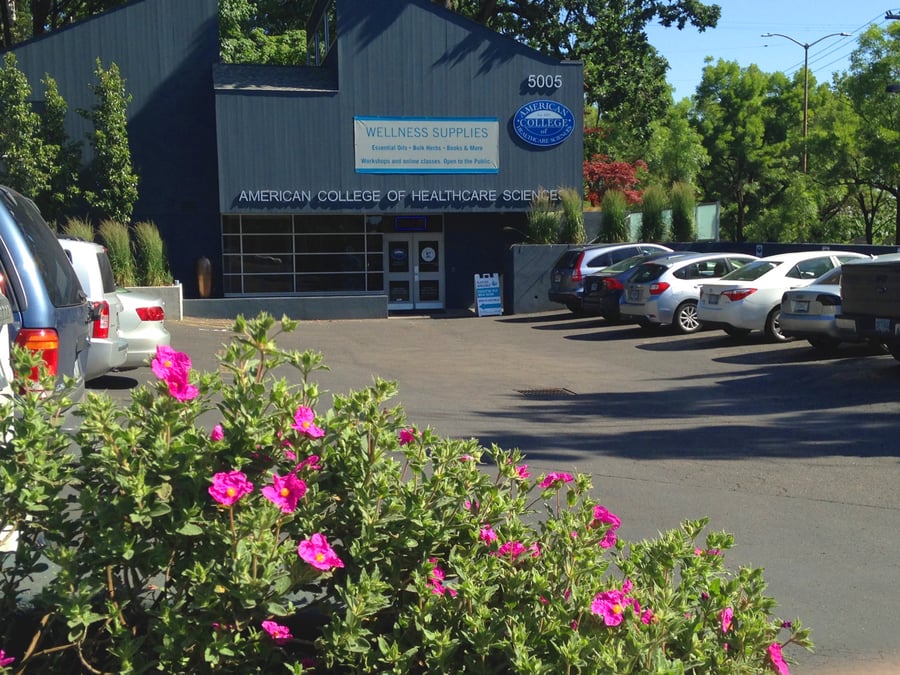 Founded in 1978, ACHS.edu is a Portland, Ore.-based, accredited college offering online, on-campus, and study abroad integrative health education. With undergraduate and graduate degrees, diplomas, certificates, and continuing education units in integrative health, ACHS makes holistic health and wellness education accessible to a diverse community, including healthcare professionals, military students, stay-at-home parents, and lifelong learners. Specializations include aromatherapy, herbal medicine, holistic nutrition, and integrative health. ACHS is a Certified B Corporation® and was named two of 100 Best Green Workplaces in Oregon 2017 by Oregon Business magazine. ACHS is also accredited by the Distance Education Accrediting Commission (DEAC), which is recognized by the U.S. Department of Education and by the Council for Higher Education Accreditation (CHEA). In response to our commitment to service members, veterans and military spouses, ACHS has been designated as one of the top 16% of military-friendly institutions in the U.S. for nine years in a row. For more information visit achs.edu.