Copyright: 123rf.com
You may have heard of THC and CBD – the most well-known phytochemicals found in the cannabis plant – which have been recently touted as a remedy for all manner of illnesses. But what are cannabinoids and how do they work? Most people don't realize that the human body creates its own cannabinoids inside the body (called endocannabinoids), as well as cannabinoid receptors (CB-1 and CB-2 for example) designed to bind to and activate cannabinoid molecules. Our cannabinoid receptors can bind to either our internal endocannabinoids such as anandamide (also known as the bliss molecule) or to phytocannabinoids such as THC and CBD.
How does CBD mitigate pain and anxiety?
CBD in particular is noted for its non-psychoactive properties, which work by promoting relaxation and relief from anxiety. This in itself is the key to equalizing and mediating a myriad of ailments, since stress and anxiety cause the body to attack itself with cortisol and adrenaline, which heightens pain sensations, raises blood pressure, and inhibits the natural healing processes that occur when we sleep and rest. Supplementing with CBD has been found by many
Endocannabinoid Deficiency may hold the key to many chronic pain and fatigue conditions.
In fact, many ailments are being investigated as possibly being related to a clinical endocannabinoid deficiency– for example migraine, fibromyalgia and irritable bowel syndrome. It makes perfect sense that if some of us are not creating enough CBD or anandamide internally, a nearly identical plant molecule may fill in the blanks and equalize the playing field.
Is CBD legal?
With the recent rescheduling of hemp-derived products under the Hemp Farming Act of 2018, CBD is more widely available than ever before. But what are the considerations in regard to sourcing quality CBD and finding the right dosage and administration methods?
Come to our Herb Day 2019 Event– CBD Solutions for your Pet and Yourself!
We are diving into the topic deeply at our Herb Day 2019 Community Workshop– CBD Solutions for your Pet and Yourself. Join us tomorrow, May 4, 2019 at our Portland campus at 5005 SW Macadam Avenue, to learn about CBD and essential oils for both humans and dogs. We will be doing a hands-on demonstration with the help of our rescue dog "Griffin" from China, and learning about the uses of CBDs from a naturopathic doctor. Join ACHS Founding President Dorene Petersen for a demonstration of making CBD salves and creams.
To sign up for this FREE community event, click here!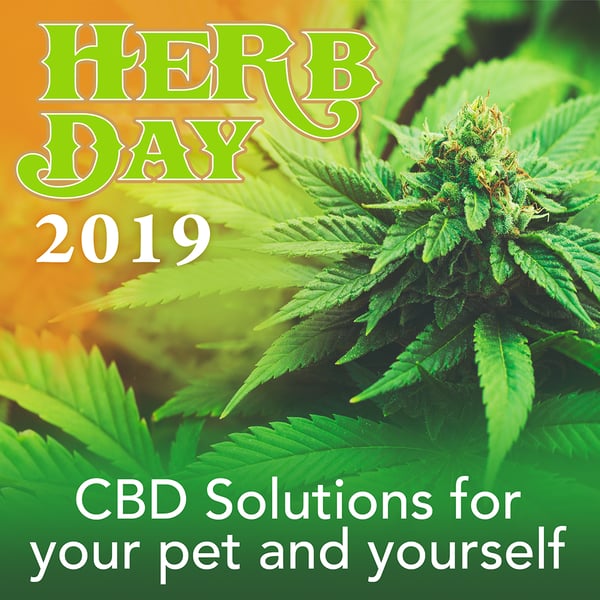 About American College of Healthcare Sciences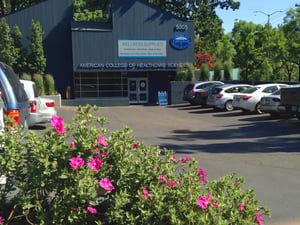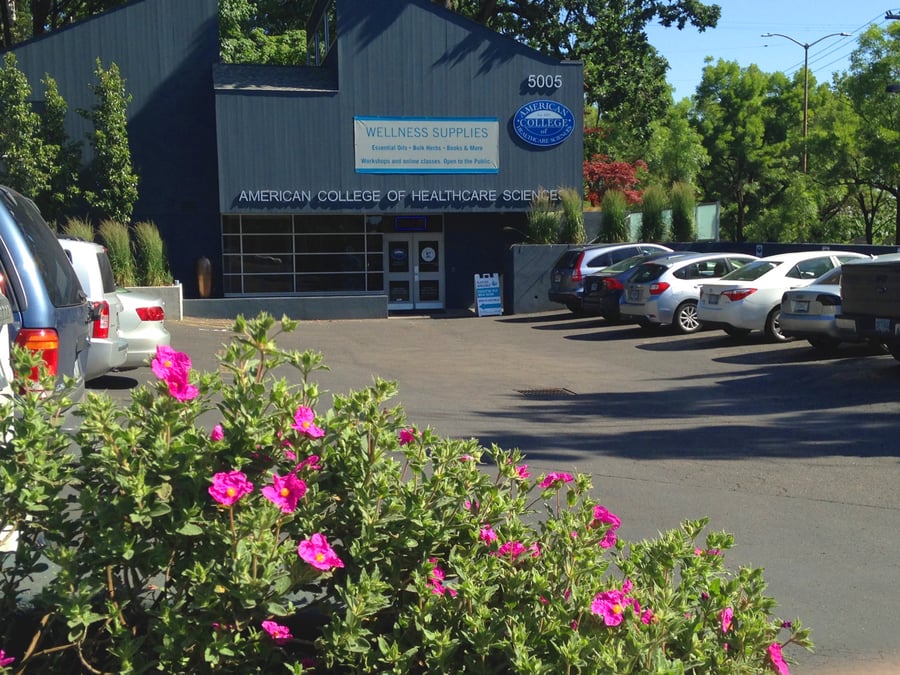 Founded in 1978, ACHS.edu is a Portland, Ore.-based, accredited college offering online, on-campus, and study abroad integrative health education. With undergraduate and graduate degrees, diplomas, certificates, and continuing education units in integrative health, ACHS makes holistic health and wellness education accessible to a diverse community, including healthcare professionals, military students, stay-at-home parents, and lifelong learners. Specializations include aromatherapy, herbal medicine, holistic nutrition, and integrative health. ACHS is a Certified B Corporation® and was named two of 100 Best Green Workplaces in Oregon 2017 by Oregon Business magazine. ACHS is also accredited by the Distance Education Accrediting Commission (DEAC), which is recognized by the U.S. Department of Education and by the Council for Higher Education Accreditation (CHEA). In response to our commitment to service members, veterans and military spouses, ACHS has been designated as one of the top 16% of military-friendly institutions in the U.S. for nine years in a row. For more information visit achs.edu.
Blog references:
https://en.wikipedia.org/wiki/Hemp_Farming_Act_of_2018
https://www.ncbi.nlm.nih.gov/pubmed/30624194
https://www.ncbi.nlm.nih.gov/pubmed/15159679
https://en.wikipedia.org/wiki/Endocannabinoid_system
* DISCLAIMER: The information in this article is not intended to take the place of diagnosis and treatment by a qualified licensed health care provider. Any recommendations are for educational purposes only and are believed to be effective. However, since use of any material by others is beyond the control of Australasian College of Health Sciences, no expressed or implied guarantee as to the effectiveness of this information can be given nor liability taken.