I'm a big canner. I have canned everything from fruits, vegetables, meat, and fish. One of the things that I now do after years of ending up with any number of things from not enough of one thing and tons of another. Way too many of the wrong size jars, no lids, no pickling salt, no cream of tartar. I now make a plan. This includes an estimate of each food my family will need for the following year.
Benefits of canning your own foods
Canning your own foods is not only a sustainable, environmentally sound practice that practically eliminates excess plastic and packaging that inevitably ends up at landfills or in the earth's precious oceans, it also is very cost conscious and nutritionally beneficial. You will have the confidence that the only ingredients in your foods are actually foods, as opposed to preservatives and plastic byproducts that may leach into food from the packaging.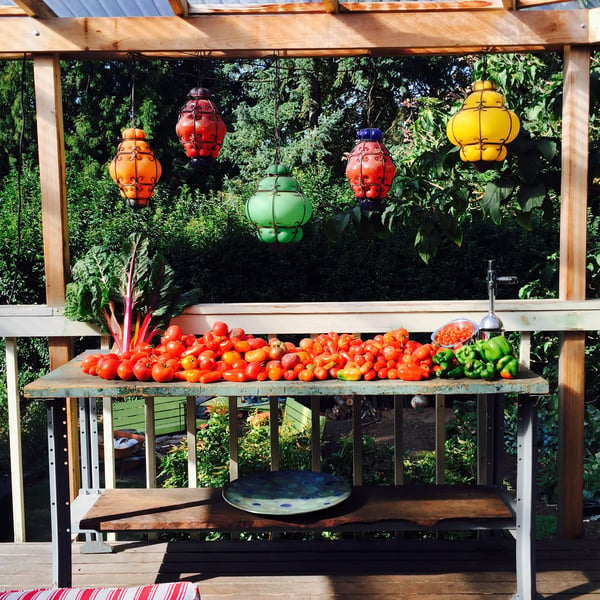 What can you can?
Soups, jams, sauces, pickles, veggies, fruits– you name it, it can be canned. Even meat can be canned and preserved at home, but do thoroughly research safe practices before undertaking such a venture.
Tips and tricks for canning like a boss:
Keep a journal for your next season – tips, all the do's and don'ts. It's amazing how much I think I'll remember and then promptly forget.
What foods to can or not? Some foods are seriously a lot of labor and never end up worth the work – tiny plums would be an example of this. You'd be better off dehydrating them or freezing them. My personal favorite way is just to eat them fresh.
Prepare the storage space for your canned goods. I recommend the cupboard under the stairs as it's dark and cold. Do not store canned foods in warm or hot places they will spoil and the seals will break.
Make sure you have sturdy shelves – glass jars are heavy and when filled they are even heavier.
Separate your cans for easier locating later.
Label shelves.
Buy protective rubber or silicone gloves. Make sure they are non-toxic. Your hands will be a mess from the vegetable acid. My first year, my hands where zombie hands; cracking, flaking, and basically covered in band-aids.
Audit your jars and supplies on hand. Make sure you have the right size for your food. Tiny jars are great for preserves and look cute but they are not so great for sauces or soup stocks or anything other than preserves and jams – tiny jams. Write this in your journal. Keep your journal with your cans along with a permeant marker.
Create a budget! Canning isn't always cheaper! There are upfront costs but it's an investment of money and time, I think it's a good investment if you have the ability to grow and harvest your foods.
Ask yourself "can I grow it or do I need to purchase it". IF you need to purchase your vegetables – I suggest asking a local farmer's market or farm stand for their "less than perfect" veggies or fruit at a cheaper rate – ask them to call you weekly for things like heirloom tomatoes. I don't bother canning things that are just as cheap to buy off-season or if the work to grow them is a chore. Brussel sprouts are an example. They take up a ton of space in the garden, are a bug magnet and are cheap to buy when in season.
Edit your seeds from last year's stock and buy what seeds you need early before the rush – you'll find they are cheaper and you'll be able to slowly amass your supplies early.
Visit your favorite farm and ask if they have seeds for sale. Local farms have seed stock that thrive in your area. Take advantage of that. Growing vegetables that aren't from your area can be disappointing in the quality and yield. If you're going to grow it – enjoy growing it! If you don't think you'll enjoy growing it don't you'll just end up yelling at your annoying vegetables.
Designate a realistic expectation of time and stick to it. When I first started canning I was depressed by the workload and extreme amount of time it took to prep the food to can. I was drained by the end. I'd look at my bounty and say "I'm never doing that again". I've done it every year for 15 years and still say those 5 words. However, now I dedicate a whole weekend to canning – it's a full family event. From harvest to blanching to sealing; repeat.
Try to pick foods you can have your kids help plant with you. I've raised kids that could live off the grid – with wifi and hot water of course.
Don't forget that freezing is an easy quick option and won't lessen the quality of the food. A friend of mine that owns a few farm-to-table restaurants also has a farm and he and his wife told me about freezing tomatoes and roasting them later is just as good as canning for flavor and texture and take zero time – they don't even core them. I've not tried this but I wish I knew about it the year I grew 24 tomato plants and canned for a week.
You can basically can anything with enough research and prep. It might not be the best when you open it later but it will hopefully be edible and fine as a soup base; or use it later for a base for organic pet food.
Do you want to join the global holistic health initiative and connect with holistic heroes worldwide?
About American College of Healthcare Sciences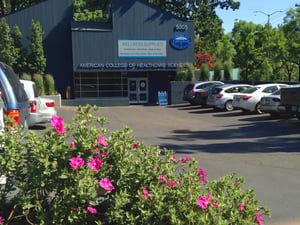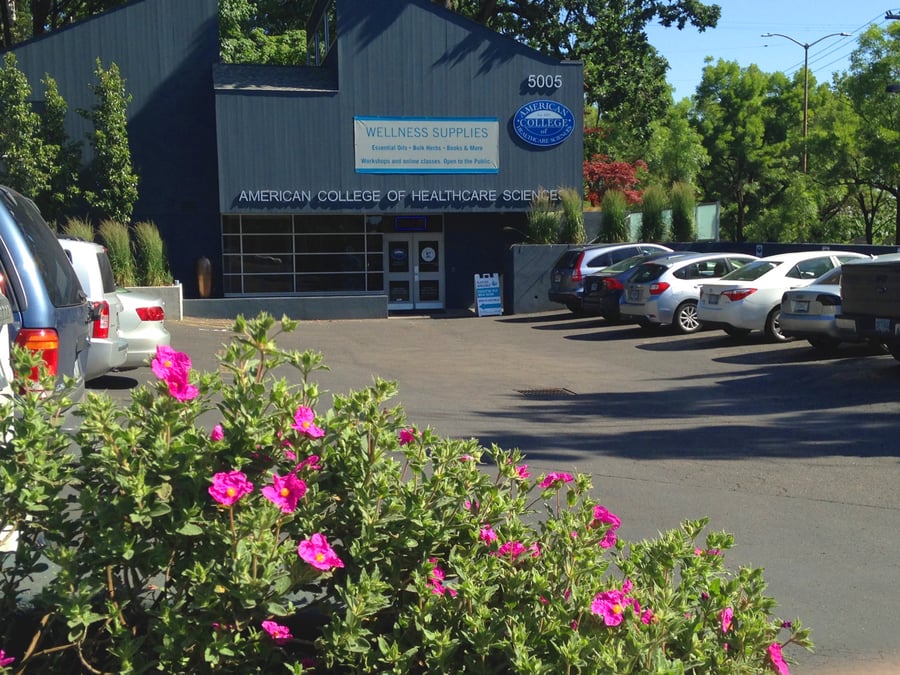 Founded in 1978, ACHS.edu is a Portland, Ore.-based, accredited college offering online, on-campus, and study abroad integrative health education. With undergraduate and graduate degrees, diplomas, certificates, and continuing education units in integrative health, ACHS makes holistic health and wellness education accessible to a diverse community, including healthcare professionals, military students, stay-at-home parents, and lifelong learners. Specializations include aromatherapy, herbal medicine, holistic nutrition, and integrative health. ACHS is a Certified B Corporation® and was named two of 100 Best Green Workplaces in Oregon 2017 by Oregon Business magazine. ACHS is also accredited by the Distance Education Accrediting Commission (DEAC), which is recognized by the U.S. Department of Education and by the Council for Higher Education Accreditation (CHEA). In response to our commitment to service members, veterans and military spouses, ACHS has been designated as one of the top 16% of military-friendly institutions in the U.S. for nine years in a row. For more information visit achs.edu.