Image Copyright: pexels.com
Many people perceive that vegans are at higher risk of bone fracture than non-vegans because they consider dairy to be the main source of calcium for humans. A close look at nutrition studies indicates that higher fracture risk probably isn't due to veganism related to animal foods. but rather the fact that getting enough calcium in our diets overall is what puts us at-risk.
Vegans don't have to be at greater risk for bone thinning or fractures. But they may, for various reasons, skimp on calcium in their diets, which will make them as susceptible to low bone density as anyone consuming a low calcium diet would be. Vegan diets aren't associated with a higher fracture risk if the amount of calcium consumed is adequate.
Calcium is one of the more important nutrients for vegans to have on their radars and most vegans have a general sense of what the best plant-based sources of calcium are (leafy greens and crucifers), but may not know exactly how much they need or the variety of calcium sources available to them.
Teens and twenties are the most critical years for forming strong bones, which is why eating disorders in young adults can have serious effects. About 40% of bone mass is built during adolescence, and by the late twenties and early thirties. Unfortunately, bone loss begins in the thirties and for women experiencing changes in estrogen levels after menopause bone loss may have an even sharper decline. This is why it's important for women to be informed and pay attention to calcium and vitamin D intake, staying active, eating a balanced diet that includes plenty of fruits and vegetables, avoiding smoking, and limiting alcohol.
Image Copyright: pexels.com
Plant-based calcium rich foods to include in your menu planning
Organic soybeans and soy-based foods are great sources of calcium. They also offer complete protein, fiber, and an array of other vitamins and minerals.
Beans, Peas, and Lentils Beans, peas, and lentils contain decent amounts of calcium and are great sources of protein and fiber. Soaking, sprouting, or fermenting them can improve nutrient absorption.
Certain Nuts are a good source of calcium. One-quarter cup (35 grams) helps you meet between 2–10% of the RDI, depending on the type of nut. Almonds are especially rich in calcium with brazil nuts close behind. Nuts can help you lose weight, lower blood pressure and reduce risk of heart disease and diabetes.
Certain varieties of seeds or their butters can provide up to 13% of the RDI for calcium. Like nuts, seeds are also rich in healthy fats, protein, and fiber. What's more, they may protect against a variety of diseases. Tahini, chia and flax seeds are rich sources of calcium.
Some grains provide significant amounts of calcium. For example, amaranth and teff pack around 12–15% of the RDI. They're also rich in fiber and can be incorporated into a wide variety of meals.
Some types of seaweed, like wakame, and kelp, are rich in calcium. However, some seaweed may also contain heavy metals and excessively high levels can have negative health effects.
Turnip greens, broccoli, kale, spinach, bok choy, mustard and collard greens, okra, cabbage and brussels sprouts are rich sources of vegetable calcium.
Figs, oranges, blackcurrants, and blackberries are worth adding to your diet. They're fruits with the highest amounts of easily absorbable calcium.
Foods and drinks fortified with calcium include plant milks and yogurts, flour, cornmeal, orange juice, and some types of cereal. It's best to check the label to see how much each food contains. Soy milk is a great alternative to cow's milk, as it contains about the same quantity of protein — or 7 grams per cup.
Blackstrap molasses is high in sugar but also contains a variety of vitamins and minerals. One tablespoon covers around 18% of your daily calcium needs.
If you'd like to read more about veganism and bone health, there are a ton of great resources available. Some of them include:
https://www.vrg.org/nutrition/calcium.php
https://www.thefullhelping.com/15-calcium-rich-vegan-food-combinations/
https://www.vrg.org/nutrition/calcium.php
https://www.thefullhelping.com/15-calcium-rich-vegan-food-combinations/
https://www.theveganrd.com/2013/08/vegan-diets-for-healthy-bones-2
https://www.theveganrd.com/2013/08/calcium-and-protein-and-bone-health-in-vegans
https://veganhealth.org/calcium/#fn21
https://www.vrg.org/nutrition/calcium.php
https://www.healthline.com/nutrition/vegan-calcium-sources#The-Bottom-Line
https://oldwayspt.org/programs/oldways-vegetarian-network/oldways-vegetarian-network-resources/vegetarian-calcium-food
Do you want to join the global holistic health initiative and connect with holistic heroes worldwide?
About American College of Healthcare Sciences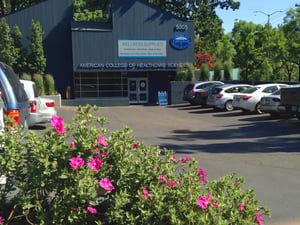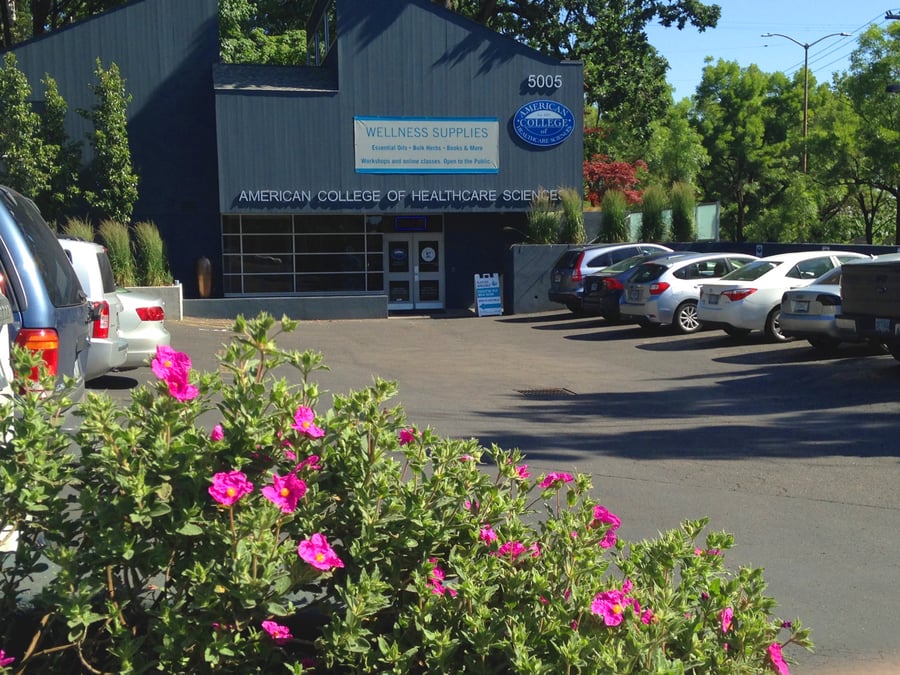 Founded in 1978, ACHS.edu is a Portland, Ore.-based, accredited college offering online, on-campus, and study abroad integrative health education. With undergraduate and graduate degrees, diplomas, certificates, and continuing education units in integrative health, ACHS makes holistic health and wellness education accessible to a diverse community, including healthcare professionals, military students, stay-at-home parents, and lifelong learners. Specializations include aromatherapy, herbal medicine, holistic nutrition, and integrative health. ACHS is a Certified B Corporation® and was named two of 100 Best Green Workplaces in Oregon 2017 by Oregon Business magazine. ACHS is also accredited by the Distance Education Accrediting Commission (DEAC), which is recognized by the U.S. Department of Education and by the Council for Higher Education Accreditation (CHEA). In response to our commitment to service members, veterans and military spouses, ACHS has been designated as one of the top 16% of military-friendly institutions in the U.S. for nine years in a row. For more information visit achs.edu.