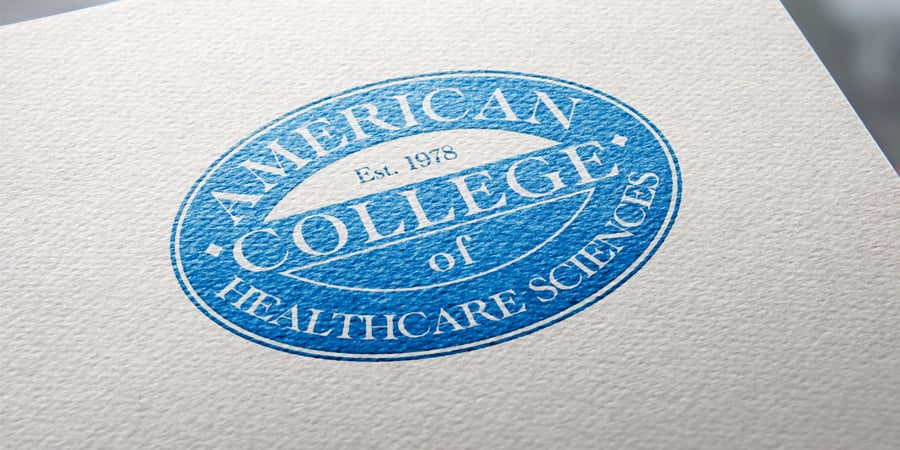 Whether you are training to become a holistic health teacher, practitioner or entrepreneur, developing your online presence and brand awareness is essential. Creating a platform from which to share your unique voice will place your product or service in front of the audience that will benefit from your expertise.
How do you approach brand development as a wellness professional?
First you will want to ask some questions about your ethos and what you stand for.
While a brand is not a logo, your logo represents your brand. Your copy represents your brand, as does all media associated with your company. A brand is not a look, although it will present a consistent aesthetic.
What's in a name?
Naming your company can be easy, or it can be a journey with many variations. Sometimes we think we have determined the perfect brand name, but later on we find that one of the words can be misunderstood, or easily misspelled, or culturally sensitive. Lexicons also become outdated, and terms must be modernized.
How would I go about it if I wanted to brand a wellness company? My first step is a word play. Let's pretend I want to be an herbal medicine consultant and offer my unique remedies and discoveries to the world. What is the name of my company? It must be easy to remember, easy to spell, and available in the domain name database.
A simple place to start is with your own name. If your name is fairly unique and simple to spell, you may already have a winner. However there are many considerations. I helped my mother, Marian Culpepper, a graduate of ACHS with an MS in Complementary Alternative Medicine, with this process. You can read Marian's story here.
She began with the name 'Dragonfly Healing'. Lo and behold, this domain name was taken. Her next idea was "San Antonio Healing", but she realized that she wanted to work virtually and globally and not just locally, so this was not appropriate. After lots of brainstorming, and considering her offerings, she came up with "Hypnosis by Heart: Healing with Marian", at hypnosisbyheart.com. It was easy to remember, and spoke of one of her primary offerings, guided meditation. At this domain she can also encapsulate and package her training in nutrition, herbal medicine, acupuncture and energy medicine.
Create a color theme!
You'll want to select a harmonious color scheme that is reflective of your brand. Here is a great tool to do that!
What next? A logo!
How can you create a professional logo as a startup with a low budget?
There are plenty of well-trained budding designers who will offer unique, creative designs in the $300-$500 range. A professional designer will give a thorough and thoughtful exploratory process, and deliver a logo suitable for many formats, but you can also take a few tutorials on designing a logo, and do it yourself.
Here are some great ideas on wellness logo designs.
We created Marian's logo with a few key visual themes in mind: vibrant, lively colors, exemplified as energy waves emanating from the heart chakra. I offered a few variations, and a favorite was chosen.
To do it yourself, ideally use a vector drawing software such as Adobe Illustrator– which now can be used on a subscription basis for $20.99 per month. This is preferable to using only an image editor such as Photoshop or Canva, as you want your logo to be in vector format to allow for special production applications such as promotional T-shirts and pens, and also to be ultimately scalable without loss of quality. For example, a vector (.eps) logo will have crisp clean edges in oversized print media such as booth displays, and even billboards, while a .jpg or .png logo will become pixelated and grainy when enlarged.
Here are some Illustrator tutorials to get you started.
Next, we began to build a website.
There are many avenues for non-designers and non-programmers to create a site, and these days, if you can use a computer for basic word processing, you can create a website. My favorite website builder for non-developers is Squarespace. It is a very visual interface, with drag-and-drop features, and also offers advanced integrated SEO and eCommerce options. It is affordable, at $26 per month, and being a monthly subscription, its templates are continuously being developed, so as not to become obsolete as mobile technology progresses. Squarespace also integrates with G Suite, and you can register your domain through the site, simplifying the process.
While still in development, here is Marian's website so far:
Another popular site builder is Wix. I am not familiar with it personally, but know many budding entrepreneurs who have built fully interactive and responsive Wix sites.
Tip: Always view your site on your phone as you build it on your desktop.
Look for a fully responsive template that works well on the phone and tablet. More people view websites on mobile than on computers these days!
Make sure your site template features a blog. As an expert in your holistic health niche, you'll want to create and share content relevant to your friends, family and prospective clients. These days, creating a blog is as easy as writing a Facebook post, so make sure that functionality is already built in.
Start your blog today! Follow our guidelines in our post: How to Start Your Holistic Health Blog.
Get started with our CE Course: Basic Blogging: Gain Leads and Clients for Your Holistic Health Career.
Here are some of our students and graduates' awesome websites! Be sure to subscribe to their blogs and connect to the global conversation!
Starting your social media channels
Next you'll want to consider your social media strategy. Get a head start with our CE course: Social Media for Success– Twitter, Facebook and LinkedIn.
Check out our blog: How to use LinkedIn to fire up your holistic health career!
Study up on what is effective for which channels, and determine strategies for each. It is better to deliver a solid message on one social media channel, than to deliver disjointed and scattered messages across many channels. In other words, start with one, such as Facebook, and get your message and conversation flowing on that in a thoughtful and effective way before spending too much time on Twitter, Instagram or Youtube, as each channel has specific considerations and a learning curve.
Most likely, you'll want to start with a Facebook business page. You'll need a header image and profile image, and some marketing copy describing your offerings. You will also want to create some post images and posts encouraging conversation about your desired holistic health topic. You can use online software such as Canva or Photoshop for this. These days, Photoshop is only $9.99 per month, and Canva Pro is $12.99. Check out sites such as pxhere.com or pexels.com for free marketing images, or you can create a profile and buy credits at a stock photo site such as 123rf.com for more customized images.
If you have been talking about your business goals and offerings on a personal page, and already gained followers that way, you'll need to convert it to a business page in order to stay within Facebook's terms of service.
What about Instagram?
In a nutshell, Instagram uses hashtags to attract followers who are interested in your message, which you tell through a visual story. With each image you share, you talk a little about who you are, your mission, or what you offer. You can't put links in posts– you can only put one link on your profile page. Usually, this link is to your website home page, but a great strategy is to use a custom Instagram landing page, which you can add and update the links to whichever products, promotions or blog posts you are referring to in your posts, as well as your site.
Here's how to get started on Instagram as a wellness professional.
Should you start a Youtube channel?
This is yet another avenue to talk about your unique offerings and insights.
Any holistic entrepreneur can benefit from a Youtube channel– a video can be a powerful and easy way to start sharing your message. It can be time consuming to record and edit videos initially, and to add all the metadata and summaries, so save this till your other channels are running smoothly. The logo you created awhile ago will be needed here in your page header, and possibly as a watermark in your videos. There are other considerations and things to learn such as how to create a great thumbnail.
Here's how to set up your Youtube channel.
Subscribe to ACHSTV for holistic health tutorials, webinars and on-site workshops!
What's next? You need business cards!
Now that you have a logo and have set up your website, blog and social media channels, you'll want a professional business card that you can offer in casual conversations with your Lyft driver, doctor, Sunday school teacher, hairdresser, golf partner, or anyone else you may encounter who might be interested in healthy living and holistic health.
Keep it simple– too many photographs can be tricky on business cards, and try not to give too many links, phone numbers or details. Put your phone number, email and website address on your card along with a brief title / description of what you do (i.e. 'wellness coach'). A thicker card has more of a chance of standing out in a stack, and custom options such as rounded corners, spot UB and gold foil are snazzy special features that make an impact. Cards can be obtained economically and quickly through sites such as moo.com and nextdayflyers.com. You can use Illustrator to create a PDF of your card design with your new logo, or use one of the vendors' online artwork editors to design the card. Fonts on business cards can be quite small– even 6 to 8 points, so bear that in mind and do a test print to see how you like the design before printing. Go ahead and look up some creative designs and get inspired!
Get the word out
Marian's holistic health journey started in many a doctor's office, which lead her to develop relationships with holistic health professionals in her local area. As she was studying for her Master's Degree in Complementary Alternative Medicine at ACHS, her passion and desire to heal often came up in the offices of chiropractors, massage therapists, doctors of functional medicine and nutritionists. They were very keen to connect their patients with a full arsenal of healing modalities and offered to distribute her flyers when she was ready to launch her wellness coaching business.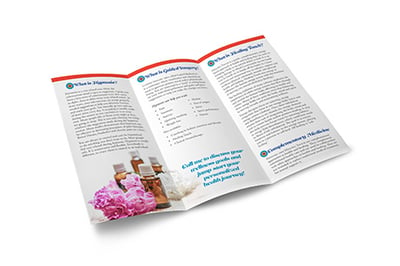 We created a simple printed trifold flyer that explained the services she will be offering:
Coaching in Holistic Nutrition and Lifestyle

Healing Touch™ Energy Healing
Clinical Aromatherapy
Hypnotherapy
Now she has a foundational set of marketing materials and a presence for her brand!
Word to the wise: Don't delay!
Don't require perfection in this process, and don't hesitate to post work that is still in development. Understand that brand building is a process that takes time. Don't fool yourself into thinking you have to 'launch' a perfectly polished brand. You can tie up loose ends as you go along– but from the start just be aware primarily of the ramifications (illegality) of posting on social media without disclosing a material connection or sponsorship agreement, as well as the legalities regarding phrasing and disclaimers about natural health recommendations. Research and choose an appropriate medical disclaimer for your site.
Once that is accomplished, just start writing your blogs– start creating your brand and building your story one step at a time. Publish your content and polish the unfinished pieces as you grow. Don't be a perfectionist, but just start putting yourself out there and building your online presence! Let it be known on the outside world all the knowledge, wisdom and passion you have acquired.

What are your branding questions, and business development challenges and insights? Comment below!
Disclosure of Material Connection: I am the Art Director of the American College of Healthcare Sciences, the Institution that publishes this blog. However, all opinions are my own. This blog may contain affiliate links. I am disclosing this in accordance with the Federal Trade Commission's 16 CFR, Part 255: "Guides Concerning the Use of Endorsements and Testimonials in Advertising."
About American College of Healthcare Sciences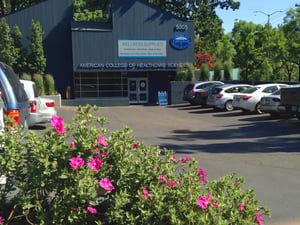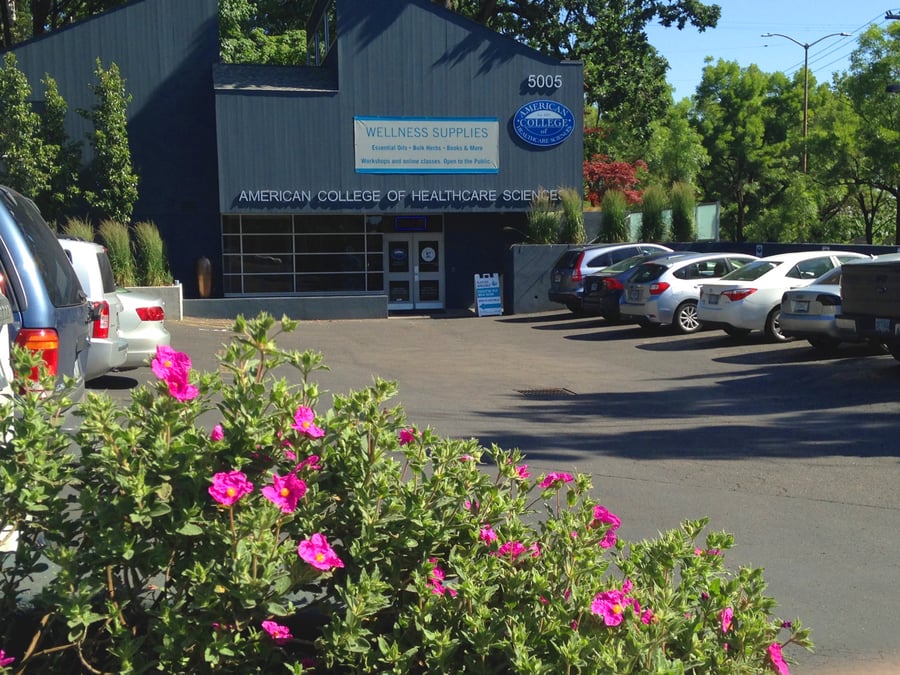 Founded in 1978, ACHS.edu is a Portland, Ore.-based, accredited college offering online, on-campus, and study abroad integrative health education. With undergraduate and graduate degrees, diplomas, certificates, and continuing education units in integrative health, ACHS makes holistic health and wellness education accessible to a diverse community, including healthcare professionals, military students, stay-at-home parents, and lifelong learners. Specializations include aromatherapy, herbal medicine, holistic nutrition, and integrative health. ACHS is a Certified B Corporation® and was named two of 100 Best Green Workplaces in Oregon 2017 by Oregon Business magazine. ACHS is also accredited by the Distance Education Accrediting Commission (DEAC), which is recognized by the U.S. Department of Education and by the Council for Higher Education Accreditation (CHEA). In response to our commitment to service members, veterans and military spouses, ACHS has been designated as one of the top 16% of military-friendly institutions in the U.S. for nine years in a row. For more information visit achs.edu.