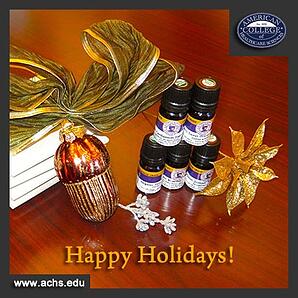 Happy Thanksgiving!!!! Tomorrow is Black Friday, and that means folks all over the U.S. will be lining up outside the doors of shopping centers, malls, and department stores for the Black Friday sales rush. Part of me wants to stay home, drink a cup of herbal tea, and wait for the ravaging hordes to dissipate... but then the urge to get a bargain strikes! What's a gal to do?
If you too are looking to stock up on your holistic healthcare products and wellness related gifts, it can be easy to get caught up in the thrifty after-Turkey Day celebration. But there's more to being a smart shopper than scavenging for slashed prices. The good news is there are countless ways to participate in exciting Black Friday and Cyber Monday sales as a conscientious consumer. Here are my top six tips for surviving Black Friday (and Cyber Monday) with your zen wellness guru label intact!
1. Know the Company
There are many businesses out there with unethical practices, even in the holistic health and wellness industry. And while they may try to engage you with an unbelievable sale, make sure you are getting the most out of the Black Friday frenzy while also being a responsible shopper. Do a bit of research to know you're dealing with a responsible and ethical establishment. A quick Google search can tell you a great deal about whom you're buying from. You might even set some personal standards for the companies you shop with, such as making sure you're buying Fair Trade, Organic, and/or Non-GMO. Companies that participate in Fair Trade are part of a movement committed to environmental sustainability and promoting ethical manufacturing and trade practices, particularly for marginalized workers.[1] To help support your local economy, you can also shop the sales on Small Business Saturday!
2. Buy Certified Organic…and Not Just Groceries!
While most people who live a holistic lifestyle know to shop for groceries that are certified organic, this label is also important for herbs, essential oils, and skin care products. Anytime you're shopping for herbs and essential oils, you should check if they are organic. Not only is organic better for your body, it's better for the farm workers, and the planet. Don't be misled by "certifications" that the seller may have set up themselves: While all are not necessarily nefarious, third party verification is always a better choice. Organic standards are regulated by the USDA.
3. Participate in Sustainability
Some herbs are "wildcrafted," and therefore will not be labeled as organic because they are gathered directly from the wild.[2] In this case, when buying herbs or essential oils, you want to find out how the plants are harvested. There are many environmental sustainability issues surrounding wildcrafting plants for essential oils [notably sandalwood Santalum album (L.) and rosewood Aniba rosaeodora (Ducke)]. At the Apothecary Shoppe, we always source herbs and essential oils that are certified organic or ethically and sustainably wildcrafted. You can learn more about wildcrafting herbs for essential oils through the American College of Healthcare Sciences accredited online Herbalism and Aromatherapy programs.
4. Avoid Scams
The weekend after Thanksgiving is ripe with scammers. Because sales and special offers abound during the holidays, the risk of getting ripped-off greatly increases, especially when shopping online. Western Union and the Better Business Bureau (BBB) strongly advise consumers to watch out for offers that encourage you to "act quickly" and make your transaction through money transfer.[3]
This relates back to doing research on the companies you purchase from. Carrie Hurt, President and CEO of the Council of Better Business Bureaus, remarks that "It's always best to deal with established organizations. Rescue a puppy from a caring shelter or buy that car from a legitimate dealer."[4] The BBB has a great Scam Stopper website that can help you get informed about common holiday scams before you head out to that 4 a.m. door buster: http://www.bbb.org/scam-stopper/.
5. Have a Plan and Stay Healthy
The best way to follow these practices is to take some time and plan ahead before shopping this weekend. There are many websites that offer coupons and guides for how to get the best deals from quality and ethical producers. After you've decided which companies you will do business with, make a list of items you'd like to buy before you head to the store or boot up your laptop.
6. Lastly, don't let shopping stress you out.
Stress can weaken your immune system, and you don't want to come down with the flu the day before your big holiday bash! Remember to maintain a holistically balanced diet, drink plenty of water, and practice a few stress reducing techniques such as diffusing essential oils, meditating, reading, and journaling. Remember that the people you love don't necessarily need the latest plastic fantastic gadget - homemade is a great way to show you care, save some money, and avoid the Black Friday madness altogether! If you haven't yet downloaded it, don't miss our Holiday Gifts to Make at Home eBook!
And [blatant plug], don't miss out on the Apothecary Shoppe's great Black Friday and Cyber Monday sales where you can stock up on organic herbs and essential oils for all your holiday gifts!
Now that you're ready for the biggest weekend for holiday shopping, leave us a comment to tell us what holistic health products are on your wish list this year!
Click the button below for free offers, fun eBooks, and information about the American College of Healthcare Sciences accredited online programs!
This article is for informational purposes only. It is not intended to treat, diagnose, cure, or prevent disease. This article has not been reviewed by the FDA. Always consult with your primary care physician or naturopathic doctor before making any significant changes to your health and wellness routine.