Image from pexels.com
As Dr. Hill Taylor explains in his blog post, "Blue Mind is A term coined by Wallace J Nichols to describe the profound connection between humans and water. These connections include emotional, scientific, biological, neurological, social and environmental connections that drive environmental conscientiousness, water-mindfulness, creativity, healing, stress reduction and describe powerful moments of awe and wonder that humans experience near, in, on or under the water."
Below, enjoy ACHS MS in Holistic Nutrition student Didgie Blain-Rozgay's reflection on the topic:
'As I sit on the edge of the pool and slowly put my feet in. Ahh… it's perfect. I slowly lower my body into the warm, welcoming embrace of the water and the freeing sensation of floating. Weightless. I slowly roll onto my back, taking in the soothing touch of the water as I gaze up at the sky. My only thoughts are how wonderful it feels to be held in this private and safe cocoon. Soon feelings change to gratitude and blessings just to be here, in this time and place.'
If you are a swimmer or 'water person' you know, you understand. Swimming in just about any body of water (ocean, lake, river, or pool) offers a type of mind/body experience or meditation that is difficult to find anywhere else, and difficult to explain to 'non-water' people.
Maybe subconsciously the water takes us back to the womb, where we had only to grow, listen to our mother's heartbeat, float and just 'be'. Not surprisingly swimming is the fourth most popular recreational activity in the United States (CDC 2020). It is low impact, great aerobic exercise for health (both physically and mentally) and can be practiced at any age. (CDC 2020). Many people still swim into their 80's and 90's.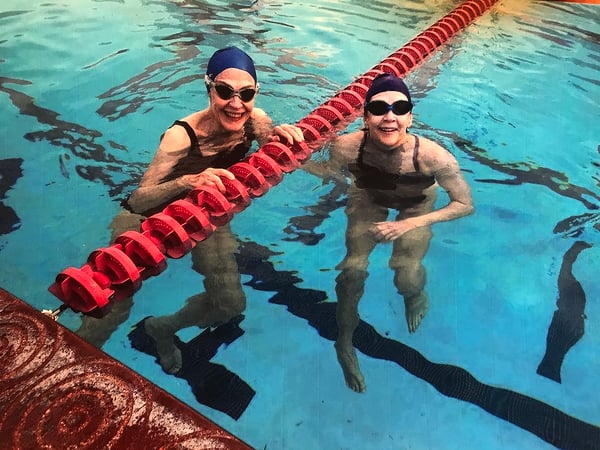 Didgie, right, with a longtime lap partner, Claire Keith, left, who is still swimming her laps in her mid 80's.
Besides physical health, swimming "even just half an hour at a time, is known to be effective for lowering incidences of depression and anxiety and improve sleep patterns" (Better Health Channel 2017). During a swim, endorphins are released, opioids that affect the prefrontal and limbic areas of the brain involved in emotional processing and create the feelings of euphoria, well-being, a mindful mindlessness, a great peace. Those that experience this describe a calm, being in the moment that may compare to a drug high, without the drugs.
Drift and flow are adjectives used around water, but also used by swimmers to describe a mental state while being in the water (Nichols, W.J., 2014). Not surprisingly swimming lowers stress levels especially when exercising (Köroglu, M., et al 2016).
Studies show "water sports and water careers build better brain chemistry and confer therapeutic benefits on both well-bodied and disabled (emotionally, genetically, experientially, and environmentally) alike" (Nichols, W.J. 2014). From years as a competitive swimmer, coach and now an aquatic therapist I see firsthand the benefits of being in the water for all my patrons; able and disabled. The most common responses I hear especially from those needing wheelchairs, walkers and pain meds to even get to the therapy pool is "That felt great", "I feel so much better", and finally "The pain is gone". And with smiles on their faces, I know they mean more than just physically.
'I roll onto my stomach and begin to slowly swim, not even thinking about the familiar stroke I have used for decades but rather how my muscles are stretching and awakening. As I get older it sometimes takes a little longer to 'loosen up', but by the end of my swim, I feel mentally, physically, and emotionally invigorated. Life is good.'
Want to learn more stress management techniques? Check out our blogs:

How does your connection with water empower, heal and enlighten you? Comment below!
References:
[1] Better Health (2020) Swimming and Health Benefits, www.betterhealth.vic.gov.au › health › swimming-health-...
[2] Centers for Disease Control (2020) Healthy Swimming, https://www.cdc.gov/healthywater/swimming/fast-facts.html
[3] Köroglu, M., Yigiter, K. (2016) Effects of Swimming Training on Stress Levels of the Students Aged 11-13, Universal Journal of Educational Research (ERIC), Horizon Research Publishing, v4 n8 p1881-1884 2016 https://eric.ed.gov/?id=EJ1110780
[4] Nichols, W.J. (2014) The Senses, the Body, and "Big Blue", Blue Mind - The Surprising Science That Shows How Being Near, In, On, or Under Water Cam Make You Happier Healthier, More Connected, and Better at What You Do, Little Brown Spark, Hachette Book Group, p 116, 137.
About American College of Healthcare Sciences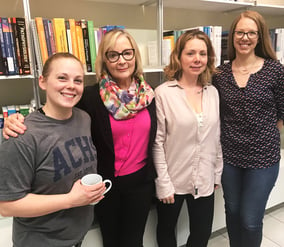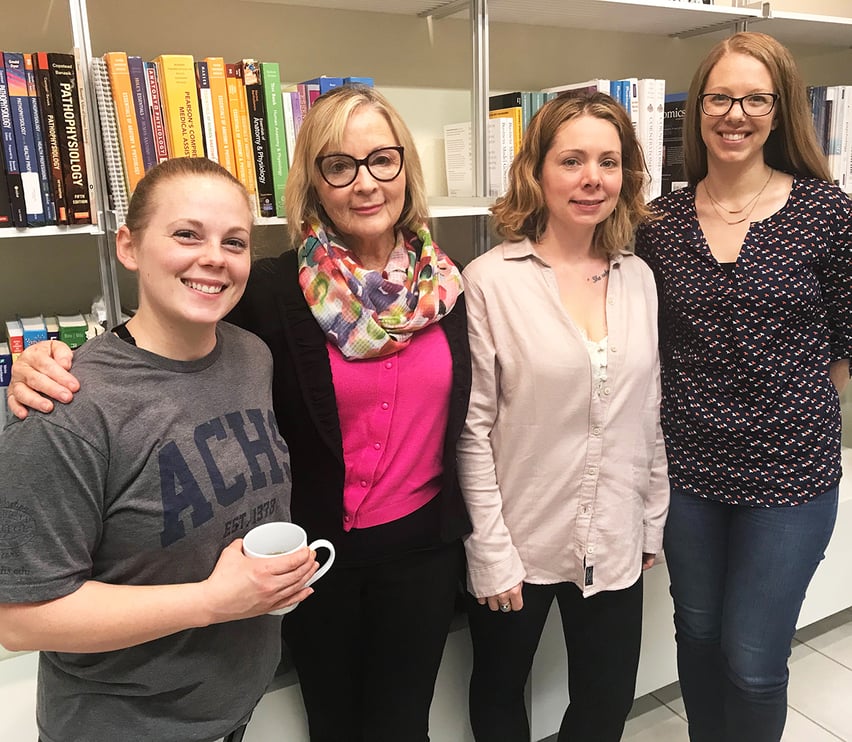 American College founded in 1978, is a fully online accredited institute of higher education specializing in holistic health. Based in Portland, OR; our goal is to make research-driven and science-based holistic health education taught by industry-leading experts accessible to anyone anywhere while still giving students a hands-on experiential learning experience like a traditional college and a strong sense of community, school pride and student bond.
This commitment to our students and graduates reflects in our current survey results that reflect 98% of our students would recommend ACHS to a friend or family member.
We believe education is the most powerful tool for changing an individual and the world around us.
When a person enrolls as ACHS, it is vitally important that they graduate with tools they need to forge their own holistic and sustainable missions, build up their communities confidently and changing the face of healthcare with knowledge.
For more information visit achs.edu.