Copyright: 123rf stock photo
Have you ever gone on vacation and came home feeling relaxed, content and worry-free, then, within two long work days of catching up correspondence your calm completely disappeared? Did that great vacation become a blur with only photos to remind you that it really happened?
So how do we create a sense of peace, relaxation and happiness year round? Have you ever considered trying meditation enhanced by essential oil aromatherapy to achieve stress-relief?
Mindfulness meditation synergizes with aromatherapeutic protocols.
I began a mindfulness meditation practice about six months ago and it seems to help with tension reduction. When I began incorporating aromatherapy into my practice, I found that I could move quickly into a peaceful state of bliss which increased the benefit of my meditation practice. My personal favorites are rose, lavender, and neroli. Here are some essential oils and formulas you may want to incorporate into your own meditation practice.
I do have to admit I'm still not very good at consistent meditation but since I began, I'm definitely experiencing a shift in my ability to take things in stride. In researching the benefit of meditation and aromatherapy I found several scientific studies that indicate that both do make us happier especially when practiced over a period of time.
Research clearly shows that people who meditate and/or use aromatherapy regularly are reporting that they experience more restful sleep, improved memory, more creativity, less anxiety, deeper compassion, clear thinking, and greater happiness. I'm now completely convinced to continue to incorporate aromatherapy with meditation and stay with it.
Research indicates that aromatherapy promotes a favorable stress response in the body.
One study conducted in Taiwan in 2011 provided powerful evidence that when the authors selected elementary school teachers, known to work under significant stress, and used an inhalation of bergamot C. aurantium var. bergamia essential oil as the method of administration. They focused on the physiological stress signals that are easy to record and straightforward to interpret. They found that even a 10-minute-long weekly inhalation of aromatherapy resulted in a significant reduction of blood pressure and heart rate, and drove autonomic nervous activity toward a balanced state.
A study in 2007 also showed that lavender aromatherapy reduced serum cortisol—which plays a central role in the body's response to stress—in healthy men. The researchers concluded: "These findings suggest that lavender aromatherapy has relaxation effects and may have beneficial acute effects on coronary circulation."
Neuroscientist Sara Lazar's studies showed that meditation shrinks the amygdala, the part of the brain that controls anxiety and fear. Less anxiety and fear translates to less stress. Less stress means more joy.
A study done by research scientists at U.C. Davis showed that meditation can lower the amount of cortisol in the body, otherwise known as the stress hormone. Less cortisol, less stress, more capacity for joy.
Richard Davidson, Ph.D., and his colleagues at the University of Wisconsin, along with Jon Kabat-Zinn, put a group of stressed biotech employees through Kabat-Zinn's eight-week MBSR program. They found that the employees who completed the program had more activity in the left prefrontal cortex—the happy, calm zone of the brain—than those who didn't do the training.
Being present is a ticket to being happy.
A study done by Yale researchers showed that experienced meditators are able to dial down their daydreaming. Why does this matter? Because when our minds meander, they usually drift into worry or rumination, so less mind-wandering is associated with more happiness. According to a different study done at Harvard, people reported being much less happy when their minds were wandering than when they were fully engaged in whatever they were doing.
A study done at the Johns Hopkins University School of Medicine and published in JAMA Internal Medicine showed that meditation can provide a level of relief from symptoms of anxiety and depression similar to that of antidepressant drugs. Peace and happiness, no prescription needed!
Please share your aroma blends for relaxation, meditation tips, or advice for others We'd love to learn what you are doing for successful stress relief. You can send them to me at judystarr@achs.edu
We at the American College of Healthcare Sciences Hope you've found this information helpful and wish you many very healthy, stress-free, happy, peaceful years ahead.
Do you want to join the global holistic health initiative and connect with holistic heroes worldwide?
About American College of Healthcare Sciences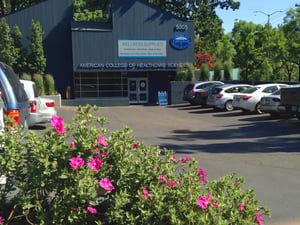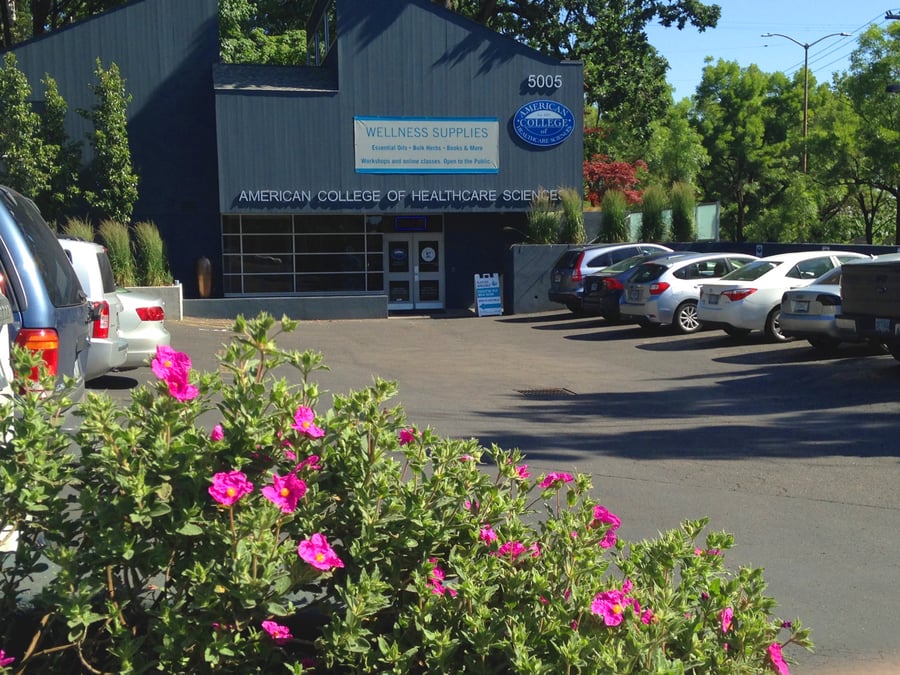 Founded in 1978, ACHS.edu is a Portland, Ore.-based, accredited college offering online, on-campus, and study abroad integrative health education. With undergraduate and graduate degrees, diplomas, certificates, and continuing education units in integrative health, ACHS makes holistic health and wellness education accessible to a diverse community, including healthcare professionals, military students, stay-at-home parents, and lifelong learners. Specializations include aromatherapy, herbal medicine, holistic nutrition, and integrative health. ACHS is a Certified B Corporation® and was named two of 100 Best Green Workplaces in Oregon 2017 by Oregon Business magazine. ACHS is also accredited by the Distance Education Accrediting Commission (DEAC), which is recognized by the U.S. Department of Education and by the Council for Higher Education Accreditation (CHEA). In response to our commitment to service members, veterans and military spouses, ACHS has been designated as one of the top 16% of military-friendly institutions in the U.S. for nine years in a row. For more information visit achs.edu.
Blog References:
http://info.achs.edu/blog/depression-and-anxiety-can-essential-oils-help
https://scholar.harvard.edu/sara_lazar
https://bigthink.com/21st-century-spirituality/cognitive-gains-from-meditation-last-for-seven-years-research-shows
https://news.wisc.edu/meditation-produces-positive-changes-in-the-brain/
https://medicine.yale.edu/news/yale-medicine-magazine/new-study-finds-links-between-meditation-and-brain.aspx
https://hub.jhu.edu/2014/01/08/meditate-to-reduce-depression/