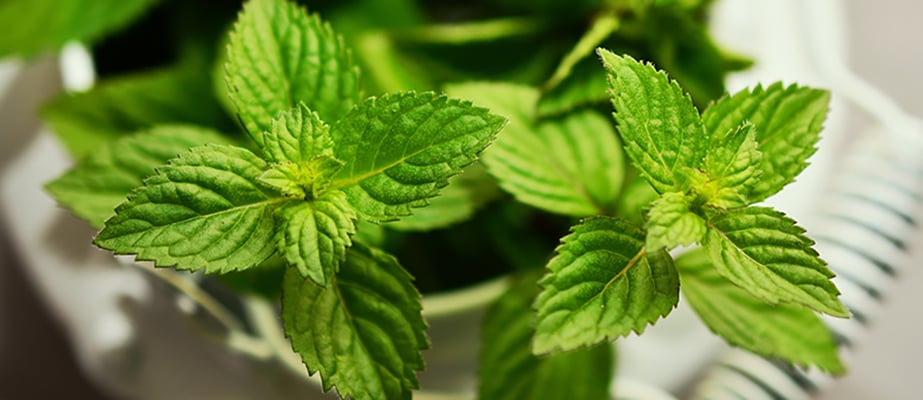 Images from pixabay.com.
If you're feeling overwhelmed with a lot on your plate during this pandemic, you're not alone. Don't fear, because peppermint is here! In this article, I will outline how Peppermint Mentha xpiperita (L.) herb and essential oil can support wellness during this difficult time.
History of Peppermint
The use of mint and peppermint M. ×piperita essential oil has a long and legendary history. The name "mentha" comes from the Greek myth of the nymph Minthe. Discovered by Persephone in the arms of her husband Pluto, Minthe was metamorphosed into a "sweet-smelling herb to be trampled underfoot." At least Persephone made her sweet-smelling! Other writers connect mentha with the Latin word mente meaning "thought". Records of the uses and preparation of mint are found in the Ebers Papyrus, the oldest surviving medical text.
An ingredient in the sacred incense kyphi, mint was also used in ancient Egypt as a ritual perfume and was cultivated by the Egyptians; the hieroglyphics found in the temple of Edfu refer to this. The Greeks and Romans crowned themselves with peppermint M. ×piperita at their feasts, and it was used to flavor both sauces and wine. Mint's use was mentioned in the Icelandic Pharmacopoeias of the 13th century. However, it did not come into use in Western European Pharmacopoeias until about the middle of the 18th century. It was added to the London Pharmacopoeia in 1721.
Peppermint Herb: Supports Normal Digestion
As a tea, peppermint M. ×piperita herb can be either soothing or invigorating, depending on your needs. Peppermint M. ×piperita is ideal in a "tummy" support tea as it supports normal bowel function and a normal functioning digestive system in healthy adults.
Digestive issues are one of the physical symptoms of stress and anxiety [1] and so during a stressful time like this, some of us may be experiencing an increase in digestive issues.
Peppermint M. ×piperita makes me think of candy canes and sweet after-dinner mints! Traditionally, mint has been used after a meal to ease healthy digestion. It can be in the form of candy, or if you want to ditch the sugar (which I suggest!), it makes a delicious herbal tea! Additionally, peppermint M. ×piperita supports optimal food transit time and normal elimination. [2]
Recipe: Digestive Tonic
Peppermint M. ×piperita leaves: 1 ounce
Fennel Foeniculum vulgare seed: 1 ounce
Blessed Thistle Cnicus benedictus leaves: 1⁄2 ounce
Boiling water: 2 pints
Directions: Blend the herbs and store. As needed, prepare an infusion of the herbal blend using one teaspoon of herb blend and one cup of boiling water. Infuse the herbs in the water for 15 to 30 minutes. Strain. Use one tablespoon, three times a day. Store any leftovers in the fridge for up to 24 hours.
Peppermint Essential Oil: Uplifting or Relaxing Effect
Peppermint M. ×piperita essential oil is very versatile! Peppermint M. ×piperita essential oil can have a relaxing, cooling effect in aromatherapy blends, or an uplifting effect, depending on what your mind/body needs. Whether you need to relax after a long day of work in your home office or be uplifted, peppermint M. ×piperita is great. (Hint, hint! It's a great study aid for students of all levels or for anyone who works long hours, especially in front of the computer!)
Recipe: Aromatic Spritzer
Cinnamon Cinnamomum zeylanicum oil: 12 drops
Fennel Foeniculum vulgare oil: 12 drops
Lavender Lavandula angustifolia oil: 12 drops
Peppermint M. ×piperita oil: 12 drops
Rosemary Rosmarinus officinalis oil: 12 drops
Distilled water: 2 ounces
Isopropyl alcohol: 2 ounces
(2% dilution ratio)
Directions: Fill a glass spray bottle with 2 ounces of isopropyl alcohol, drop the essential oils into the bottle, then add the water. Shake vigorously each time you use the spray. Spray freely into the air. Avoid spraying directly on your face and around indoor pets.
Recipe: Clear Mind Roll On
Peppermint M. ×piperita oil: 5 drops
Lavender Lavendula officinalis oil: 5 drops
Eucalyptus Eucalyptus globulus oil: 5 drops
Lemon Citrus limonum oil: 5 drops
Carrier oil or blend of oils of your choice: 1 Tablespoon
(4 % dilution ratio)


Directions: Blend the essential oils and carrier oil in a glass beaker or another glass container that is easy to pour from. Fill a 1 or 10ml roll-on bottle and roll on to any tight areas on your shoulders, neck, and temples. Do not get it near your eyes. If there is any blend left over, store it in a glass bottle or jar with a lid.

If you are excited to try out any of these DIY peppermint-inspired blends head over to the Apothecary Shoppe where we specialize in certified organic and pesticide-free oils and wellness supplies.
Getting To Know Peppermint Essential Oil
Start to delve into the unique characteristics of peppermint M. ×piperita by checking the color, aroma, and taste. This is known as organoleptic testing. Peppermint M. ×piperita oil is a clear to pale-yellow, or a pale-olive color, with a fresh, strong, somewhat grassy, and minty aroma, and a pungent, aromatic, and cooling taste. As with other essential oils, peppermint M. ×piperita essential oil should be stored in opaque glass or aluminum and away from direct sunlight in cool temperatures. It should not be stored in PVC bottles, which tend to soften and distort fairly rapidly in the presence of peppermint M. ×piperita oil.
Peppermint M. ×piperita essential oil darkens in color, becomes thick, and resinifies (turns resin-like) if stored incorrectly and as it ages. Aging also affects the aromatic chemicals within the essential oil, specifically the ester and menthone content increases with resinification. All good reasons to make sure the peppermint M. ×piperita oil you are buying is harvested and distilled within the last two years.
Peppermint M. ×piperita leaf is intriguing under microscopic evaluation. In the image below, you can see the secretory glands that contain the essential oil prior to steam distillation.
Image reproduced with permission from: Svoboda, K. & Svoboda, T. (2000). Secretory Structures of Aromatic and Medicinal Plants. Knighton, UK: Microscopix Publications
Safety Recommendations
Peppermint M. ×piperita essential oil is on the FDA Generally Recognized as Safe (GRAS) list [3].
Peppermint M. ×piperita essential oil does contain some constituents that can be toxic: menthol, menthone, piperitone, and thymol. Peppermint M. ×piperita oil has been known to cause allergic reactions in the mouth, neck, and throat. These reactions were noted when peppermint M. ×piperita oil was consumed in large doses. If you are pregnant or nursing, suffering from any medical condition or taking medication, consult a Registered Aromatherapist before use. Avoid your eyes and mucous membranes. Always dilute essential oils appropriately.
Want to learn more about the holistic and safe use of essential oils?
You can view ACHS's guidance on essential oil safety and best practices by downloading our Aromatherapy Safety ebook by clicking here.
References:
[1] Digestion with mental health issues (e.g. stress and anxiety). (2017, November 20). Retrieved May 18, 2020, from https://fitforwork.org/blog/digestion-mental-health-issues-e-g-stress-anxiety/
[2] Rodriguez-Fragoso, L., Reyes-Esparza, J., Burchiel, S., Herrera-Ruiz, D., & Torres, E. (2008). Risks and Benefits of Commonly used Herbal Medicines in México. http://www.ncbi.nlm.nih.gov/pmc/articles/PMC2322858/, 227(1), 125–135. Retrieved from http://www.ncbi.nlm.nih.gov/pmc/articles/PMC2322858/
[3] CFR - Code of Federal Regulations Title 21. (n.d.). Retrieved May 18, 2020, from https://www.accessdata.fda.gov/scripts/cdrh/cfdocs/cfcfr/CFRSearch.cfm?fr=182.20
Disclosure of Material Connection: This blog may contain affiliate links. I am disclosing this in accordance with the Federal Trade Commission's 16 CFR, Part 255: "Guides Concerning the Use of Endorsements and Testimonials in Advertising."
This article is for informational purposes only. It is not intended to treat, diagnose, cure, or prevent disease. This article has not been reviewed by the FDA. Always consult with your primary care physician or naturopathic doctor before making any significant changes to your health and wellness routine.
About American College of Healthcare Sciences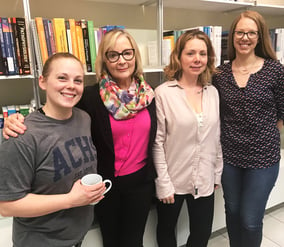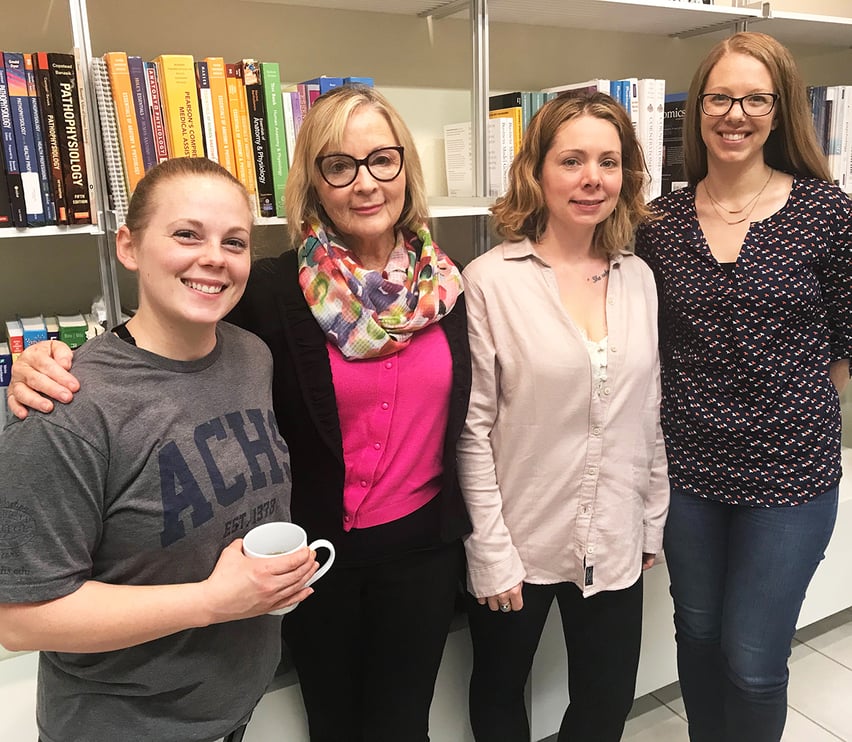 American College founded in 1978, is a fully online accredited institute of higher education specializing in holistic health. Based in Portland, OR; our goal is to make research-driven and science-based holistic health education taught by industry-leading experts accessible to anyone anywhere while still giving students a hands-on experiential learning experience like a traditional college and a strong sense of community, school pride and student bond.
This commitment to our students and graduates reflects in our current survey results that reflect 98% of our students would recommend ACHS to a friend or family member.
We believe education is the most powerful tool for changing an individual and the world around us.
When a person enrolls as ACHS, it is vitally important that they graduate with tools they need to forge their own holistic and sustainable missions, build up their communities confidently and changing the face of healthcare with knowledge.
For more information visit achs.edu.