Happy New Year! These first few days of the New Year are a great time for reminiscing, resolutions, and new beginnings. I love looking back and seeing what truly connected with our students, graduates, and friends. 2013 was truly a breakthrough year for the holistic healthcare industry, and I am so excited that the American College of Healthcare Sciences is a part of such a passionate and effective community of people who care about wholeness and healing! Social media is a great way for us to measure what those most popular moments were. Join me in celebrating an incredible year in holistic health by counting down the 13 top events from ACHS and the Apothecary Shoppe in 2013!
Top Five Facebook Posts of 2013
Facebook is the "King" (or Queen!) of social media, so let's start by looking at our Top 5 events from our Facebook page in 2013…
#5.
On February 4th, we posted: "Click 'Like' if you believe today is a new opportunity to be your best self." From the many responses to this simple post, it's clear that a number of you took 2013 to new heights! Congratulations! Leave a note in the comments and tell us your success story. If not, let this January 1st be a new day to be your best self!
#4.
On November 8th, we shared this photo of ACHS President Dorene Petersen and Dean of Students, Heather Baley at our table at the American Herbalist Guild Annual Symposium. Dorene and Heather gathered lots of "likes", making this one of our most popular posts in 2013! Heather, Dorene, and I had such a fantastic time at AHG talking face-to-face with students, alumni, prospective students, and holistic health professionals. Did you make it to the AHG symposium this year? Leave a comment and tell us how you enjoyed your experience!
#3.
Our students, graduates, and social media followers are passionate about holistic nutrition! So it's no wonder this status on April 8th rocketed to the top of our most popular posts for 2013: "Our aim in holistic nutrition is to learn how 'thy food shall be thy remedy.' Click 'Like' if you're committed to think before you eat this week." Did this post help you get on the right track in your holistic nutrition routine? Or maybe it led you to one of our accredited online programs in holistic nutrition? It's never too late to let the holistic "farmacy" be your heal-all!
#2.

Time moves so fast and furiously that I sometimes like to remind myself of the core values here at ACHS. On January 30th, we posted one of our fundamental philosophies in a status update: "Only by taking care of the whole person—the physical, emotional, and spiritual—can health and wellness occur. 'Like' this post if you agree." You liked this idea so much that we had to add an image (above) to it and post again in December! Long live holistic health!
#1.
ACHS is an online college after all, so it stands to reason that our iPad Mini Giveaway is crowned our #1 Facebook Post of 2013! Did you get a chance to enter the contest to win your iPad Mini? No worries if you're not a student—this contest is open to everyone! We'll be drawing a winner on January 15th, 2014, so follow this link or click the image above for your chance to win!
#3.
I LOVE kale smoothies, and it's clear you do too! So when we tweeted our favorite kale smoothie ingredients with a link our blog post, Holistic Nutrition: Top 5 Kale Smoothies for Spring, the response was overwhelming! Kale is a super-food that packs a healthy punch—and what better way to enjoy it than in a springy smoothie with other yummy fruits and veggies? Spoiler alert: you loved kale so much in 2013 that you'll see this blog appear one more time on our best of list!
#2.
The Apothecary Shoppe is so much more than just herbs and oils—we have fantastic books on holistic health and wellness, environmental health, gardening, and much more! So when we tweeted about the connection between native plant species and wildlife with a link to Bringing Nature Home by Douglas W. Tallamy, you made sure to check it out! I LOVE this book! Leave a comment and tell me how you enjoyed this great read. If you haven't read it yet, head over to the Apothecary Shoppe and take a closer look!
#1.
Fall and winter are some of my favorite times to share a good aromatherapy blend to keep warm and cozy as the temperature drops. And let's be honest… the ACHS and Apothecary Shoppe family is crazy for aromatherapy! That's why our #1 tweet of 2013 entered the Twitterverse via @ACHSApothecary on October 21st with a link to our relaxing winter blahs bath salt blend. Didn't get a chance to soak up your winter blahs with these relaxing salts? There are still plenty in stock, so warm up the New Year off with a rejuvenating and aromatic bath!
Top Five ACHS Health and Wellness Blog Posts of 2013
#5... Top 10 Tips for a Good Night's Sleep: How to Avoid the Zombie Life
Sleep is one of the most crucial pieces to holistic health and wellness. That's why I knew I needed to share my experiences tracking my sleep habits with my new Jawbone UP! And I'm so glad I did, because you made this post our 5th most read blog of 2013! Did you miss it? Catch up on your reading and then get some well-deserved sleep!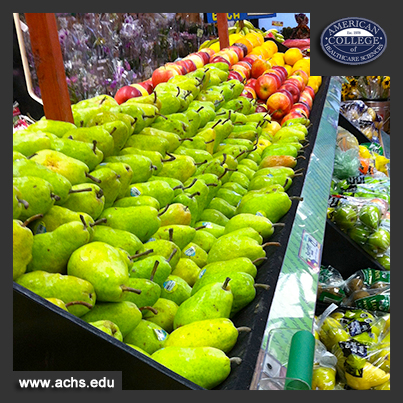 #4...Holistic Nutrition for Busy People: How Easy is it To Get Healthy?
As a working mom, I'm always looking for new ways to make my holistic health style more efficient, so I particularly loved ACHS Director of Operations, Tracey Abell's blog post on getting healthy with a busy lifestyle. Turns out...it's very easy to get healthy even with a busy lifestyle! That's why this is our 4th best blog of 2013! If you felt too busy to make holistic health a priority in 2013, revisit this blog and make 2014 your year of health and wellness.
#3...The 12 Toasty Drinks of the Holistic Holiday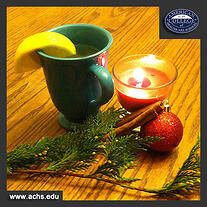 There aren't many people who don't relish a nice toasty drink by the fire during the holidays. What better way to spice up your toasty drink than with organic spices, essential oils, and herbs? Did you get a chance to whip up this Ginger Tea Hot Toddy or the Cocoa with Cayenne? If not, revisit our 3rd most popular blog of 2013 for yummy recipes to keep you warm all year long!
#2...Medical Terminology: Gram Positive vs. Gram Negative Bacteria
As a holistic healthcare school, it's important that we're educating our blog readers as well as our students. Since the differences between gram-positive and gram-negative bacteria can leave some students' and wellness coaches' heads spinning, I was glad to see we could clear up some confusion in our 2nd most popular blog of 2013.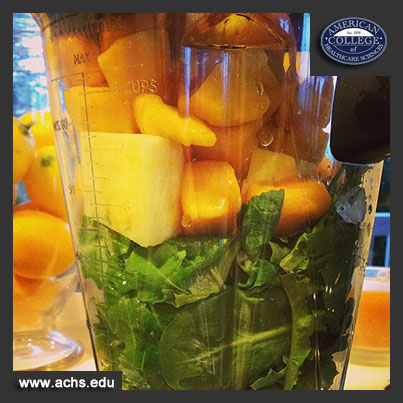 #1...Holistic Nutrition: Top 5 Kale Smoothies for Spring
We're KRAZY for kale! (Didn't I tell you this blog would appear again on our list?) I'm an absolute juicing and smoothie junkie, so I knew I had to share my kale smoothies with our blog readers! I must have converted some of you to bonafide kale connoisseurs, because this was our #1 blog post of 2013! Didn't get a chance to whiz up the Kale Cherry Berry or Green Monster? Revisit this article and… hey! Why not celebrate 2014 with a super-food smoothie party?
King Kale brings us to the end of our Best of ACHS 2013. It's been a wild and wonderful year here at the American College and the Apothecary Shoppe, and I'm so thrilled you were able to share it with us. So let's raise a glass (maybe filled with a Tropical Kale Smoothie?) to an even healthier and happier 2014!
Did our Facebook posts, tweets, and blogs make you a believer in holistic health education? Click the button above for free eBooks, news, and info on ACHS's accredited online programs in holistic health!